Oklahoma Teen Admits Killing Sleeping Father After Fight, Police Say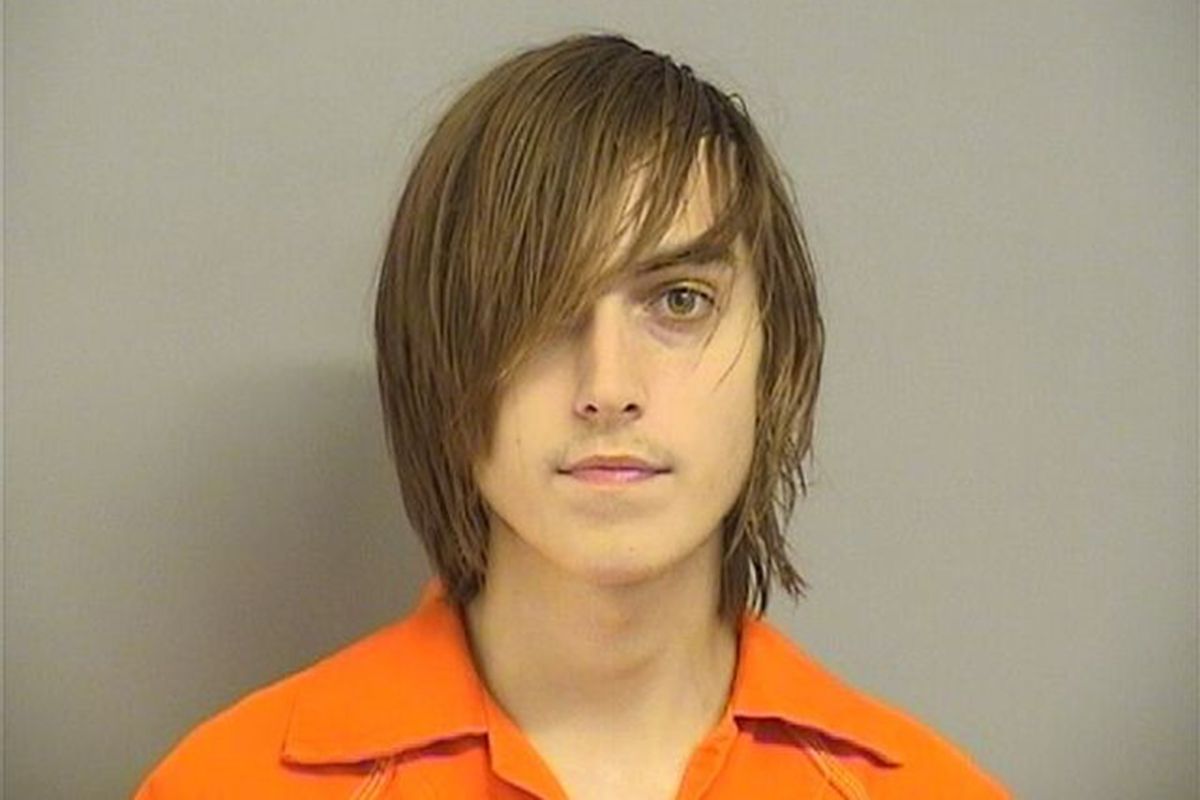 An Oklahoma teenager was arrested and charged this weekend after admitting to killing his sleeping father after a fight, a local police department has said.
Hayden Samuel Umdenstock, 18, was charged with first degree murder in relation to the death of his father, 42-year-old Zachary Umdenstock, Broken Arrow Police Department said.
Read more: Baskin Robbins worker fights off knife-wielding robber
Officers were dispatched to the the 1100 block of North Hickory Place shortly before 1:45 p.m. on December 7 to check on the welfare of an individual. A caller, reportedly a concerned family member, contacted police to say they had not heard from the homeowner in about a week.
Fox 6 Now (WITI), citing police filings, reported that after arriving at the scene officers found dried blood stains at the front door. An officer conducting a search of the grounds came upon the suspect smoking a cigarette on the back porch. At first, he didn't let officers inside.
According to Fox 6 Now, the responding police officer noted Umdenstock was becoming nervous when asked to answer questions about his father. KJRH, a Tulsa-based news outlet, reported that Hayden had initially denied having any information about his father's whereabouts.
But when police entered the home they found Zachary Umdenstock's body covered by blankets in a back bedroom. He was already deceased, the police reports said.
Broken Arrow Police said: "Upon arrival, officers made contact with a male at the residence who initially did not let them inside. A short time later, the man allowed officers inside.
The department continued: "After entering the residence, officers located a deceased adult male in his early to mid 40s. The person who answered the door was identified as the son of the deceased. After a preliminary investigation, officers placed the 18-year-old subject in custody and took him in for questioning. The incident is currently under investigation."
Tulsa-based website News On 6 reported yesterday that Hayden's arrest affidavit included several times he admitted to murder. "Me and my dad got in a fight… yeah, he's dead in there," the suspect allegedly told an officer who enquired about the dried blood at the residence.
When two officers asked if he was dead, Hayden responded, "Yeah, he's dead. I killed him." The affidavit also said he told officers: "We got in a fight in the garage and then I killed him in his sleep." The 18-year-old said the altercation happened a week earlier, News On 6 reported.
The suspect also said he "waited until he went to sleep and then I killed him," according to the arrest affidavit. Hayden Umdenstock was being held at the Tulsa County Jail.
Local media reported the father's funeral is expected to be held this coming Friday.
Oklahoma Teen Admits Killing Sleeping Father After Fight, Police Say | U.S.