Oklahoma Will Attempt to Execute Richard Glossip Again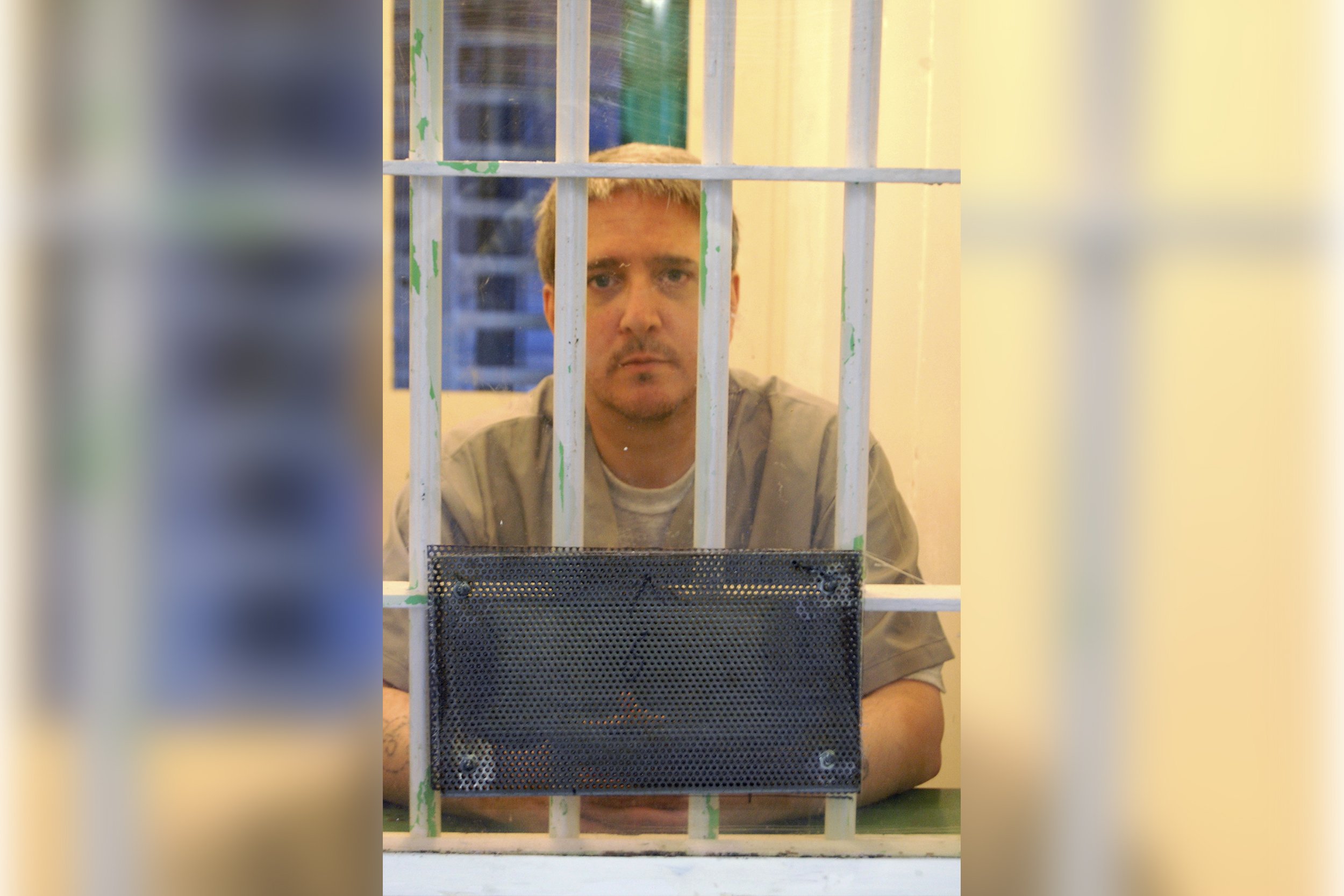 Two weeks ago, Oklahoma attempted to execute death row inmate Richard Glossip—a fate he narrowly avoided thanks to a last-minute stay from the state's Court of Criminal Appeals. The execution was rescheduled for Wednesday to give the court time to consider newly submitted evidence, which Glossip's lawyers say bolsters his long-held claim of innocence. On Monday, however, the court rejected Glossip's appeals, indicating the lethal injection may proceed as scheduled.
Glossip, 52, was convicted of orchestrating the 1997 murder of Barry Van Treese, the owner of the Best Budget Inn in Oklahoma City. All sides agree that Justin Sneed, a handyman at the motel, is responsible for beating Van Treese to death with a baseball bat. But their stories differ when it comes to whether or not Glossip, the hotel's manager, commissioned Sneed to carry out the murder.
After Sneed struck a deal with prosecutors to avoid a death sentence, he testified that Glossip pressured him into killing Van Treese. Since there was no physical evidence linking Glossip to the murder, his conviction relied largely on Sneed's testimony. In 1998, Sneed was sentenced to life without parole.
In the prosecution's version of events, Glossip feared he'd be fired from his job; the motel was rundown and thousands of dollars were missing from the books. Sneed, then 19, had an eighth-grade education and received room and board in exchange for his maintenance services. He did "pretty much whatever [Glossip] asked him to do," according to trial testimony from a co-worker. Prosecutors claim Glossip promised up to $10,000 to kill Van Treese. After the murder, Glossip allegedly helped Sneed cover a window broken in the struggle, and split about $4,000 they found in the victim's car. Police discovered this money among Glossip's possessions when he was arrested.
Supporters say Glossip is yet another death row inmate who was unjustly convicted based on inconclusive evidence. Not only did Sneed have something to gain by implicating Glossip, they say, but the new evidence, introduced by his attorneys just days before his scheduled execution, makes the grounds for conviction and execution even shakier.
Among other things, the evidence includes allegations from Sneed's former fellow prisoner that "he made up stuff to try and save his own life and get a better deal." It also includes expert interrogation analysis concluding that investigators first introduced the idea that Glossip was involved in the murder, not Sneed.
On Monday, however, the Oklahoma court decided 3-2 to reject the defense team's appeals, arguing that Glossip's conviction was not based solely on Sneed's testimony, which was "sufficiently corroborated for a conviction." Judge Clancy Smith, who was among the dissenters, argued that "the tenuous evidence in this case is questionable at best."
"While finality of judgment is important," she added, "the state has no interest in executing an actually innocent man."
Glossip's attorneys cite the divide as reason for their client not to be executed. They plan to appeal the Oklahoma court's ruling to the U.S. Supreme Court.
Gossip's case first made national headlines following Oklahoma's botched execution of Clayton Lockett in 2014. The state used an untested combination of chemicals for Lockett's lethal injection, which led him to writhe, groan and convulse. He died of a heart attack 43 minutes after the cocktail injection.
The incident inspired Glossip to file an appeal to the U.S. Supreme Court challenging Oklahoma's use of the drug midazolam in executions. The Supreme Court granted him a reprieve in January, a day before he was scheduled to die, in order to consider his challenge. The court ultimately determined the drug's use was constitutional. Glossip's execution will be the state's first since that decision.