Oklahoma Woman Smiles for Police Mugshot After Allegedly Stabbing Husband to Death
An Oklahoma woman smiled widely for her police mugshot after she was arrested for allegedly stabbing her husband to death.
Shanda Johnson-Williams, 48, was taken into custody on Tuesday and charged with murder over the death of her husband Jamie Williams, according to the Oklahoma State Bureau of Investigation (OBSI).
Choctaw County Sheriff Terry Park said authorities were called after Johnson-Williams phoned to report her husband was dead inside their home in in Fort Towson, Oklahoma, on Sunday.
Williams, also 48, was found unresponsive at the residence in the 1000 block of South Main. Paramedics were called to the scene, but Williams was dead by the time they arrived, the OBSI said. The medical examiner determined the cause of death was related to a stab wound sustained by Williams.
The Choctaw County Sheriff's Office requested assistance from the OBSI after Williams' death was deemed suspicious, the OBSI said.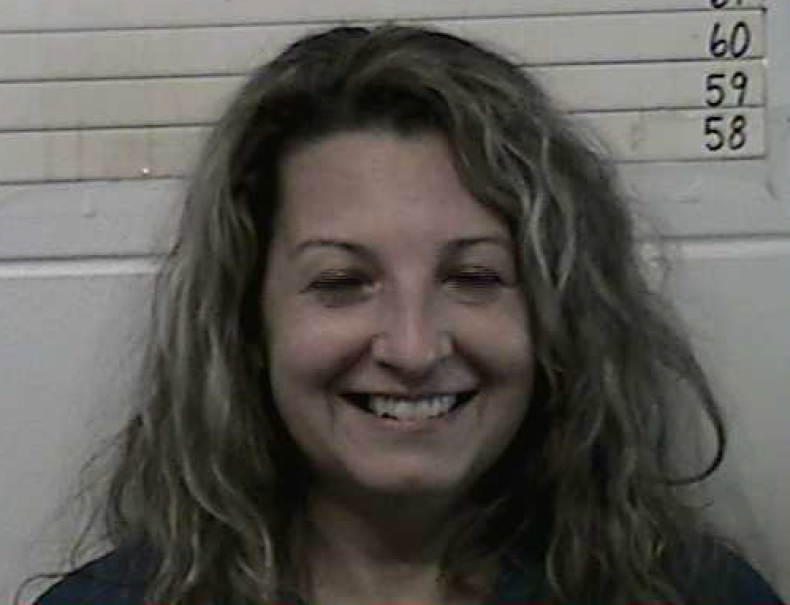 On Tuesday, the OBSI said its agents as well as deputies from the sheriff's office had arrested Johnson-Williams at a residence in Fort Towson and booked her into Choctaw County Jail.
A booking photo released by authorities after her arrest shows Johnson-William flashed a massive grin as the picture was taken.
"The smiling photo won't help her when showed at jury time," Sheriff Terry Park told Newsweek.
The photo prompted a flurry of comments on the OBSI's Facebook page. "That's one happy mugshot....or is it crazy?" one person commented. Another added: "She doesn't look very sad."
Others noted that people should reserve judgement until details further details about the case are revealed. "If she was being abused, as we do not know the story, well then I don't feel sorry for him and would smile big for the camera as well," one person said.
Another added: "None of us know the story, probably never will. So before we all judge, maybe we should let the investigation proceed and and see what comes out. Sad for all concerned."
Johnson-Williams was charged with first-degree murder over her husband's death. The OBSI said her bond will be set at her arraignment.
No attorney was listed for Johnson-Williams on Thursday. A Choctaw County clerk told Law & Crime that they don't have any previous criminal records for Johnson-Williams.
Newsweek has contacted the Choctaw County Sheriff's Office and the Oklahoma State Bureau of Investigation for further comment.
The OSBI said on Monday that its investigation is open and ongoing. Anyone who had contact with Williams on Sunday before he died is encouraged to call the OSBI at 800-522-8017 or email tips@osbi.ok.gov.