Oklahoma's Chickasaw Nation Now Vaccinating Non-Members, Including Those From Out of State
The Chickasaw Nation, located in Oklahoma has opened up its coronavirus vaccine eligibility to non-nation members.
"We are pleased to be part of a vaccination program that will help put an end to this pandemic," Chickasaw Nation Governor Bill Anoatubby said in a Saturday press release. "Vaccinations are one of the many measures we can take to help make our communities safer for everyone."
Anoatubby added, "Wearing masks, responsible distancing and washing our hands will help protect our family, friends and neighbors and quicken our return to a more normal state of affairs."
There are no tribal citizenship or employment requirements to be vaccinated in the nation.
The decision to expand vaccination eligibility came as the nation saw a significant increase in vaccine supply and an increased capacity to administer the shots, according to John Krueger, the chief medical officer of the Chickasaw Nation's Department of Health.
As of March 15, the Indian Health Service, the entity responsible for distributing vaccines to tribal nations across the U.S., has delivered over 1.2 million doses of the Pfizer, Moderna and Johnson & Johnson coronavirus vaccines. More than 761,000 doses have been administered.
"We are a part of these communities, and they are a part of us," Krueger told CNN. "The faster we can get all of us back to essential protection, the better it is for us and the better it is for everyone."
Over 30,000 vaccine shots have been administered in the Chickasaw Nation, Krueger said. There are 35,000 people living in the nation.
The Chickasaw Nation's secretary of health, Charles Grim, shared Krueger's reasoning for immunizing as many people as possible. "It is important for everyone to get vaccinated so that we can obtain herd immunity as quickly as possible," he said.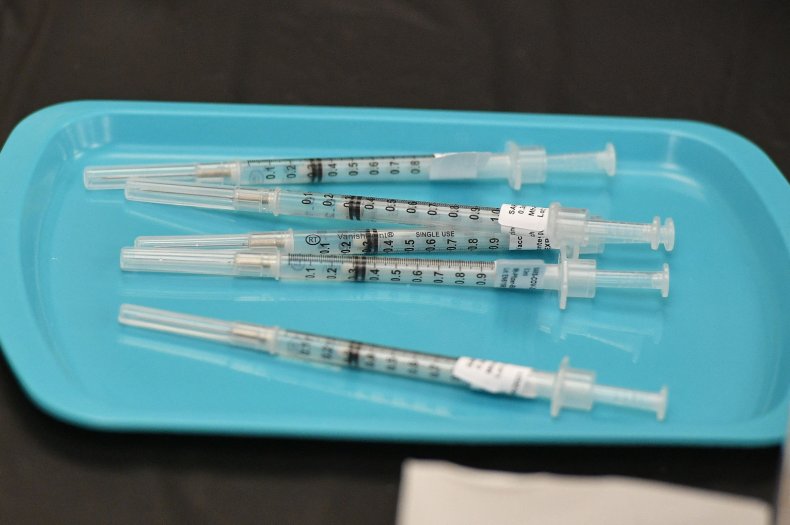 The Osage, Choctaw and Citizen Potawatomi nations have also expanded their coronavirus vaccine eligibility to the general public.
"The goal is to vaccinate as many people as possible, to begin to reach the herd immunity that is needed to protect the general public against the COVID-19 virus," Todd Hallmark, executive officer of health at Choctaw Nation, said in a statement.
Oklahoma is in phase three of its vaccine distribution plan, and not all state residents are eligible. In this phase, the vaccine is available for health care workers, first responders, residents over 65, essential workers, government officials, school staff, students over 16 and people with pre-existing medical conditions.
All other Oklahomans will be eligible for the vaccine when the state reaches phase four of the distribution plan.
Newsweek reached out to Anoatubby's office for comment but didn't hear back in time for publication.