Olaparib, Gene-Targeting Ovarian Cancer Drug, Could Also Treat Prostate Cancer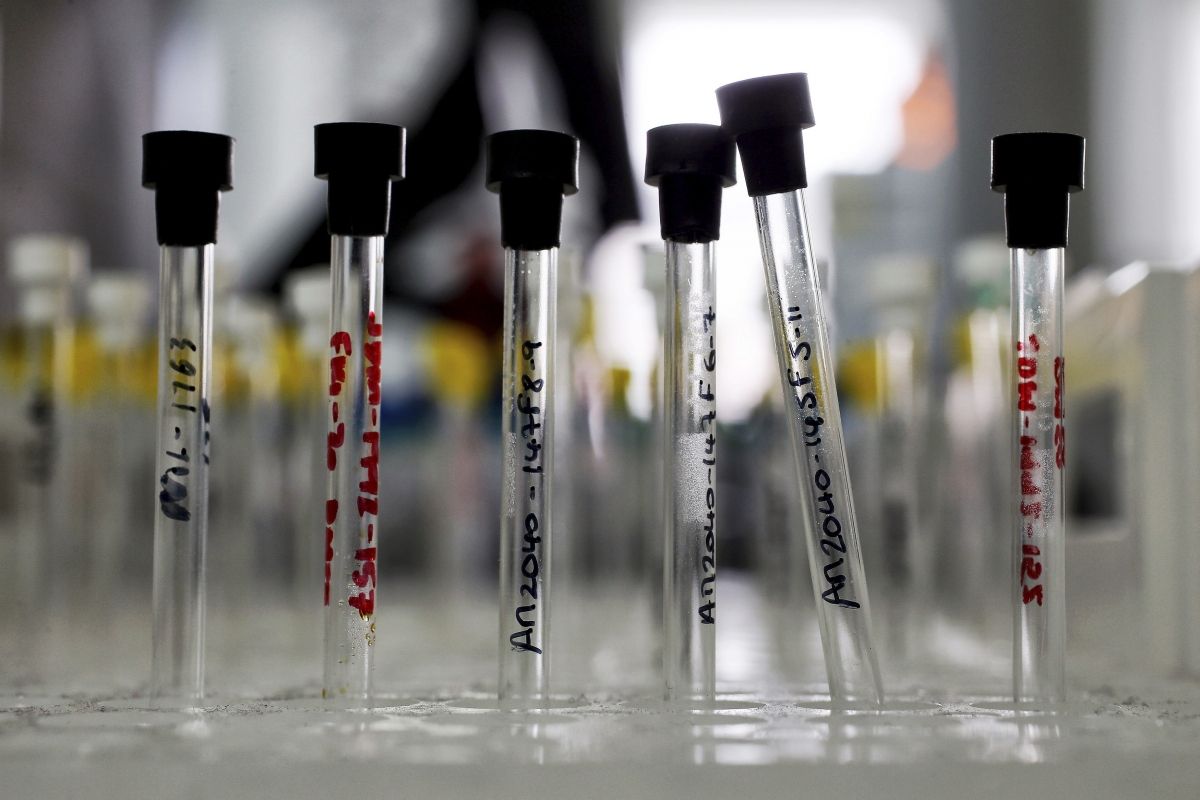 A drug used to treat ovarian cancer by targeting precise genetic mutations has been successfully tested on men with previously untreatable prostate cancer,.
A third of the 49 men who took part in the trial responded positively to the drug, olaparib. Although the drug had a low overall success rate, it was very effective on patients with specific genetic mutations, slowing tumor growth in 88 percent of those patients. The results of the trial were published in the New England Journal of Medicine.
The scientists behind the study, from the Institute of Cancer Research in London, hailed the results as a "significant step," but said a longer clinical trial involving a larger number of people must now take place.
In the trial, 16 men were identified with a genetic mutation that impacted how DNA in their cells was repaired—some had inherited the genetic deficiency and some had developed it a result of their prostate cancer. Of these 16 men, 14 responded very well to the drug and survived for much longer than expected.
"It is very promising," Dr. Joaquin Mateo, one of the researchers behind the test, told the BBC. "Those entering the trial had an expected survival of 10 to 12 months and we have many patients on the drug for longer than a year. I hope it won't be long before we are using olaparib in the clinic to treat prostate cancer."
Dr. Aine McCarthy, a science information officer at Cancer Research U.K., told the BBC that the trial was "exciting because it could offer a new way to treat prostate cancer by targeting genetic mistakes in cancers that have spread. The hope is that this approach could help save many more lives in the future."
According to the National Institute of Health's National Cancer Institute, about 220,800 new cases of prostate cancer will have be diagnosed in 2015, with 27,540 deaths due to the disease in this year alone.
In December 2014, the Food and Drug Administration approved olaparib (sold under the brand name Lynparza) for the treatment of advanced ovarian cancer associated with defective BRCA genes in women. More testing will be required before the FDA will consider approving olaparib for prostate cancer.