'The Old Guard': Director Hints at Sequel to Netflix Movie
The Old Guard is the latest major Netflix movie, which stars Charlize Theron as the head of an elite band of immortal warriors, which was released on Friday, July 10. This movie, however, could be the start of a franchise is its source material and director are anything to go by.
The movie is based on the comic book The Old Guard: Opening Fire, a five-part series by Greg Rucka (who wrote the Netflix adaptation) and Leandro Fernandez, which tells the story of the guard and its battle against a businessman who is trying to steal the secret to their immortality. The first comic series also introduces The Old Guard to Nile (KiKi Layne), the first new immortal they have encountered for centuries.
This comic book, however, was followed in 2019 by The Old Guard: Force Multiplied, another five-book series, which told of the continuing adventures of the mercenaries. A synopsis gives new fans of the franchise an idea of what to expect: "Andromache of Scythia (aka Andy, played by Theron) and her band of soldiers are back in this second story chronicling the battles and burdens of their dubious immortality. Nile's addition to the team has given them new purpose and new direction, but when you've got 6,000 years of history at your back, the past is always ready to return—with a vengeance."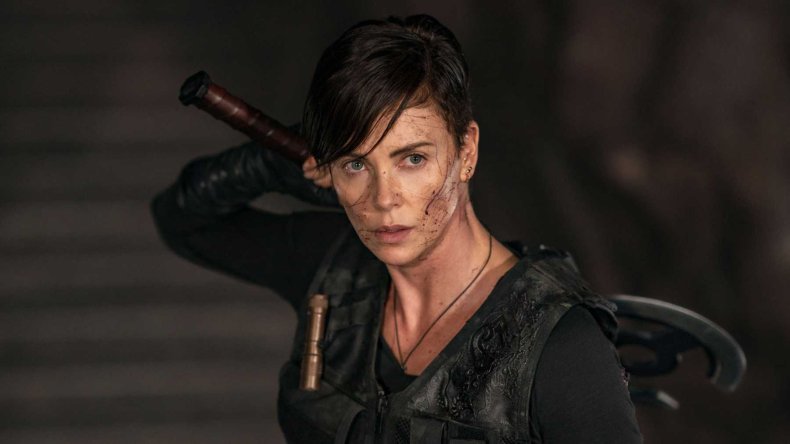 Though Netflix has not offered any news of a sequel to their latest action film, Rucka has already hinted he is ready to adapt his second story arc for the screen. He said to Looper: "There is a complete three-part story that can be told and, God willing if it's a success, Netflix comes back and says, 'Hey, let's do it again.' There's more to tell, and there's questions that we want to answer. But right now, I gotta tell you this: If this is all we get, I am going to be a very happy guy."
This seems to hint that if Rucka gets his way, viewers can expect not only an Old Guard 2 but an Old Guard 3, based on another comic book story arc fans will presumably be able to read at some future time.
Director Gina Prince-Bythewood, meanwhile, said about the possibility of a sequel to Esquire: "It is wholly up to the audience if they want to see more. I mean, Greg, his story of The Old Guard has always been a trilogy. And the new one actually just came out a couple of weeks ago.
"So, I know where the story's going, and it's pretty great. And I know that Nile has a love story, which is pretty dope. But it's up to the audience. So, if the audience wants more, then there's absolutely more story to tell."
The ending of the movie also definitely leaves the door open for another movie.
(SPOILERS AHEAD)
At the end of the film, Quynh (Van Veronica Ngo) has managed to escape from her prison and find Booker (Matthias Schoenaerts). With so much unfinished business between her and Andy, The Old Guard 2 will surely feature some big fireworks between the two of them if Netflix decides to order it.
The Old Guard is streaming now on Netflix.