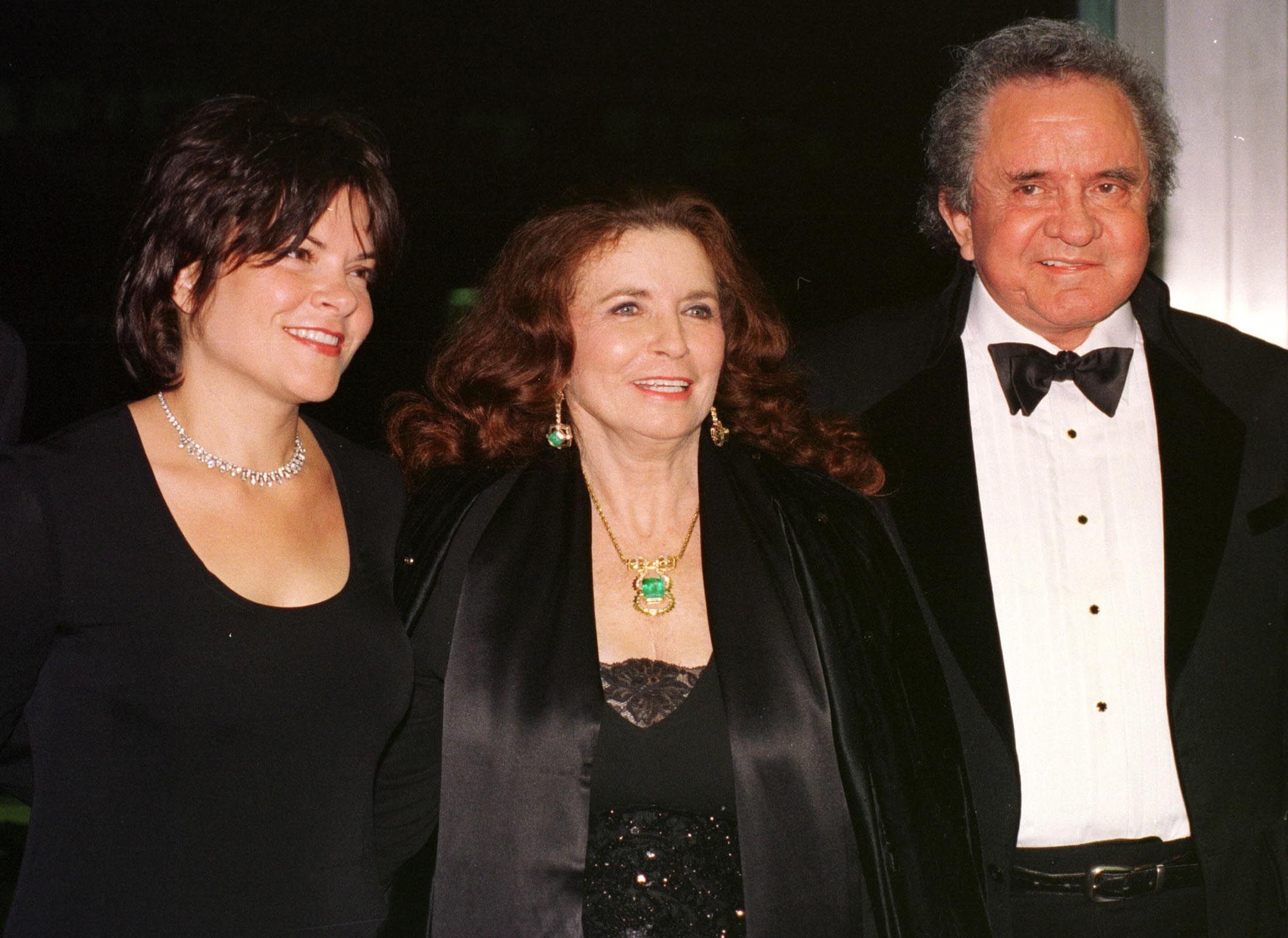 In today's neatest twist of irony, the site of Johnny Cash's former Hendersonville, Tennessee estate is poised to become a rehab center. The Tennessean reports that the country music giant's 4.5-acre property will be revamped into a "high-end" facility for women recovering from eating disorders.
The lakefront home was built in 1968, the year Cash married June Carter. The couple lived there for over 30 years, until her death in May 2003. Cash died four months later. The Bee Gees' Barry Gibb and his wife, Linda, purchased it in late 2003 and had plans to restore the property, but the mostly wooden home burned down in 2007 from unknown causes. Gibb sold it to Texas investor James Gresham in 2007 for $2 million.
This week, Gresham's company, Lakehouse Holdings, LLC, filed a request with the city planning department to re-zone the country star's "suburban living" space into an "employment center." A preliminary master plan for the center will be submitted by August 4 and the city planning staff will make a final decision on September 2. Ward 5 Alderman Darrell Woodcock told The Tennessean that he has been receiving calls from neighbors worried about having the facility close to their properties.
Cash's legacy continues to walk a line of lore. Cash's son, John Carter Cash, said in an interview with The Guardian in March that fans might be hearing some more of his father's music soon. "There are a few things that are in the works right now—probably four or five albums if we wanted to release everything. There may be three or four albums of American Recordings stuff, but some of it may never see the light of day," he said.