Black Friday Old Navy 2018 Ad: Expected Hours for Sales and Deals
The closer Black Friday gets, the more ads are released and the latest discounts that were advertised Tuesday are those from Old Navy. On Tuesday, some deals that would be offered were already on the website for shoppers to browse.
Also, anyone who placed a purchase online Tuesday would get an additional 30 percent off of their order when they checked out. There were also deals running Tuesday that gave shoppers up to 50 percent off of all the jeans, pants, sweaters and outerwear from Old Navy.
The store's ad, published on bfads.com, shows that there are more deals to come throughout the rest of the month as well. November 15 to 20 is the "pre-party" shopping time when shoppers will be 40 percent off their purchases.
Old Navy card members will be able to get an additional 10 percent bringing it to half off during this time too. During November 16 to 20 shoppers will be able to take part in the "five days of crazy" when they get 50 percent off on jeans, sleepwear, outerwear, tee shirts and sweaters, according to the ad.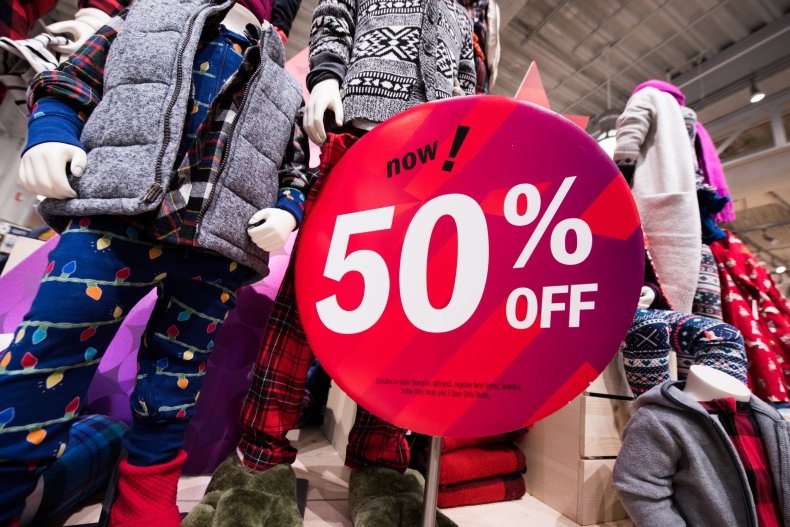 In the days leading up to Thanksgiving and Black Friday shoppers will be able to get 50 percent off their entire purchases and on the 23 they can get cozy socks for just $1, said the ad. The sales don't stop with Black Friday either. There's a Cyber Weekend in the works too and on Saturday and Sunday shoppers will be able to get 40 percent off anything and 50 percent off of outerwear, sweaters and jeans, according to the ad.
More deals will continue through Monday online and through the week following Thanksgiving. Some of the sales were already live on Old Navy's website and the additional 30 percent was live as well on Tuesday. But there's no rush for shoppers to buy everything now because the sales will be going on all month long.
Old Navy hadn't released its Black Friday hours Tuesday but it would probably be similar to the hours of Black Fridays past. Those hours involved Thanksgiving hours starting at 3 p.m. and staying open until 1 a.m. Stores opened up again those years at 5 a.m. on Black Friday and stayed open until 10 p.m. that night, Business Insider reported.