Old People Dying Will Make U.S. Employment Soar In The Next Decade, Study Shows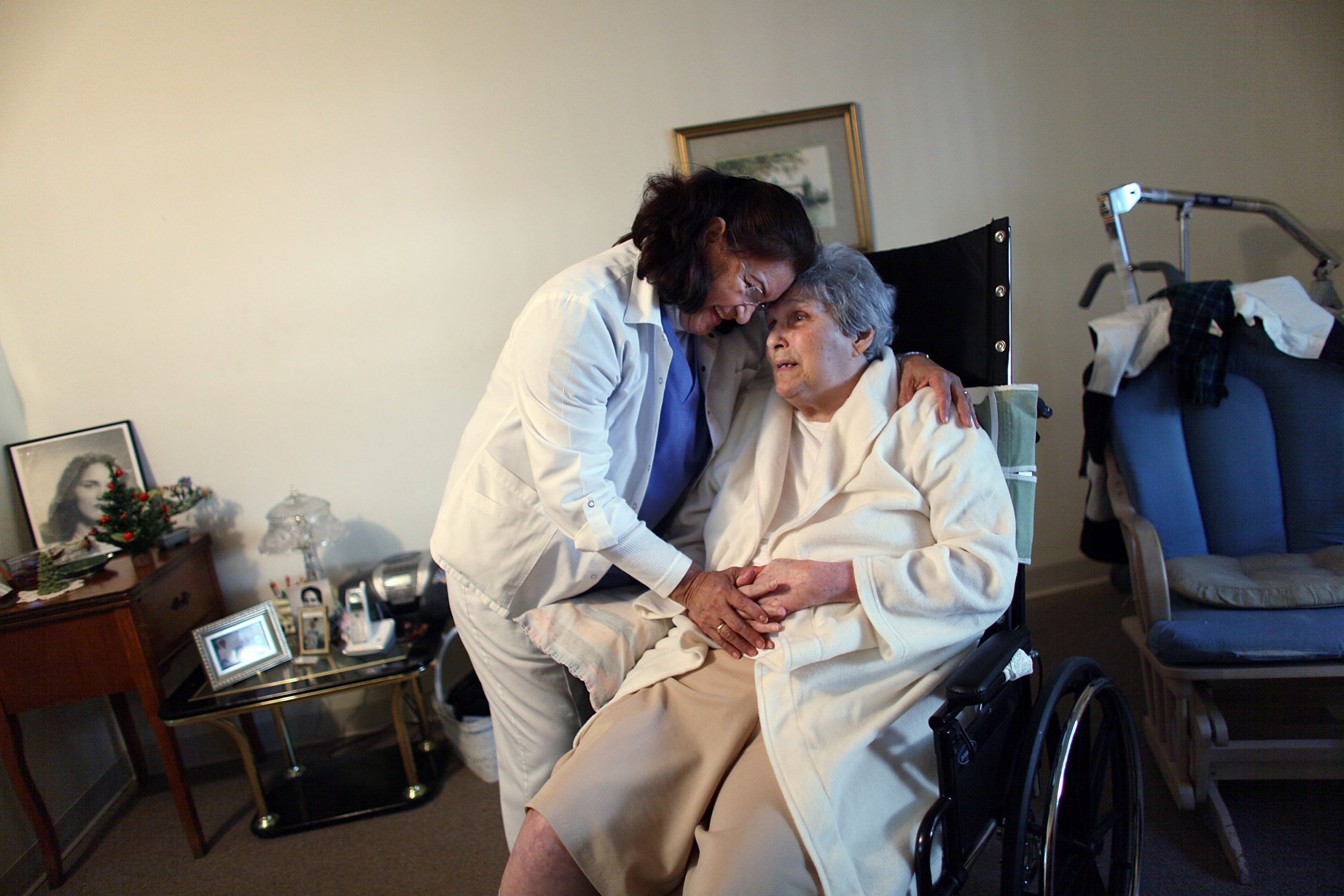 Old people are getting older and sicker—which is good news for everybody but them because employment is expected to grow by 4 million jobs in the next decade as young people get positions in the healthcare industry, federal statistics show.
Overall job growth is expected to surpass 11 million, according to the Bureau of Labor Statistics, with the strongest gains coming from health care services like at-home nurses and caregivers in the next decade.
The overall employment jump from 156.1 million to 167.6 million, or roughly 7 percent, would be markedly stronger than the 0.5-percent growth in the 2006-2016 decade, which was heavily affected by the recession.
The Baby Boom post-war generation enjoyed longer life expectancies, but is now growing old. More people are dying from old age than ever before—the U.S. age-adjusted mortality rate rose 1.2 percent from 2014 to 2015, according to the Society of Actuaries. That's the first increase since 2005, and only the second rise greater than 1 percent since 1980, according to a report in Bloomberg.
At the same time, the older Americans who need these health care services are more likely to continue working until well into their later 60s. About one-third of Americans aged 65 to 69 are still working, along with almost one in five in their early 70s, according to Bloomberg. Furthermore, the age at which people can claim their full Social Security benefits will move up from 65 for those retiring in 2002 to 67 in 2027.
Postponing retirement and extending careers makes it possible to afford retirements until people are 100 years old or older—which explains the need for more jobs in the health care industries for younger people.
These new studies don't align with Trump's promise to bring back manufacturing jobs—jobs that can be too physically difficult for the aging community.
Manufacturing jobs are actually projected to decrease, according to the Bureau of Labor Statistics.