Old People Like Bernie Sanders Should Get Out of Politics for 2020, Howard Dean Says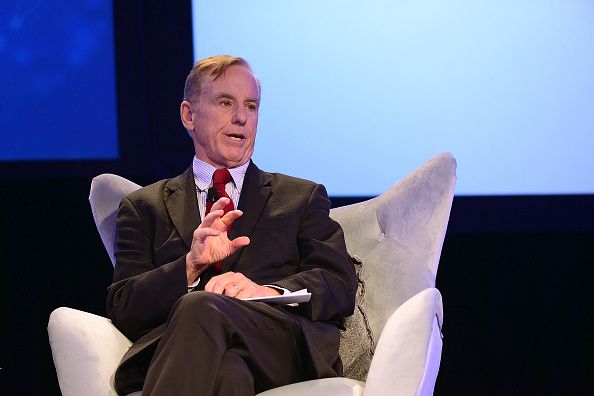 Former DNC chair and presidential candidate Howard Dean suggested Thursday that his fellow baby boomers need to stay away from politics in 2020 for the sake of younger generations.
"I'm very much for someone who is younger. I think my generation needs to get the hell out of politics," Dean, 69, told NBC News' Morning Joe. "Start coaching and start moving up this next generation who are more, I think, fiscally sane."
Dean, a former Vermont governor, credited fellow Vermonter Senator Bernie Sanders for rallying the idea of universal health care. But he said someone younger should be the next leader of the party's progressives. Dean suggested that neither Sanders, an independent, nor former Vice President Joe Biden—who are both in their mid-70s and seen as 2020 hopefuls—are not what the country needs in the next election.
"This young generation is going to pay for that if we don't get the hell out of the way and have somebody who is 50 running the country," Dean said.
Asked for his own recommendations, Dean suggested Senator Chris Murphy (D-Conn.), Senator Kamala Harris (D-Calif.), and Los Angeles Mayor Eric Garcetti as potential 2020 candidates. Murphy and Garcetti are both in their 40s, and Harris is 53.
Dean said he would "not be surprised if there are 17 people running" for the Democratic nomination come 2020. A survey of a dozen Democrats conducted by The Hill in November found that as many as 30 candidates seem likely to compete in the next presidential primaries. Sanders and Biden topped the list, which also featured Harris. None of the candidates on the list has officially announced intentions to run against President Donald Trump.
Trump and Democratic candidate Hillary Clinton were two of the oldest presidential candidates ever when they faced off in 2016. In January, Trump became the oldest first-term president in American history, at 70 years old. He turned 71 in June.