The wacky folks over at Old Spice are getting back into gaming by creating a gym especially for esports players. It includes weights, treadmills, a yoga area and more. Oh yeah, and everything is made exclusively for fingers and hands. What more do you need to be competitive in esports?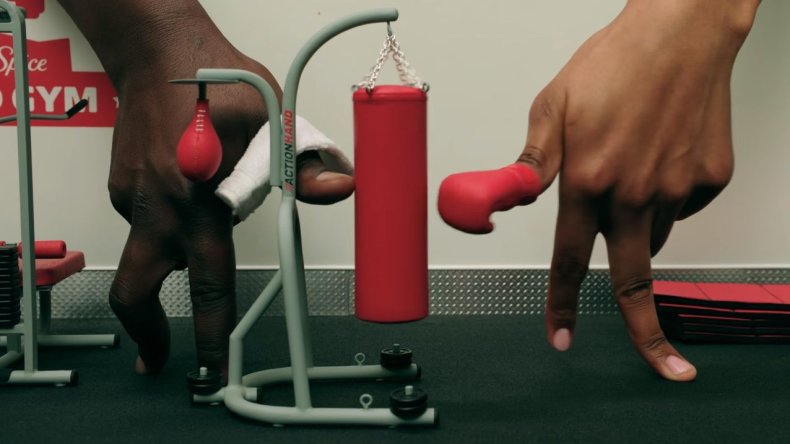 The Old Spice Hand Gym is part of a partnership with the Overwatch Contenders League, essentially an officially-sponsored minors for the Overwatch League run by Blizzard. Overwatch Contenders is filled with aspiring and up-and-coming pro players and a good place to discover some future big names in esports.
"Celebrating 80 years as the manliest grooming brand on the planet, Old Spice is excited to team up with the most legendary esports league out there: Overwatch Contenders North America," the company stated in a press release. "The brand's mission? To help minor league players as they sweat it out to get good and get gains on their journey to Overwatch pro stardom."
The gym comes complete with kettlebells, punching bags, speed bags, a treadmill and some massive barbells. It looks like it will be stocked with plenty of towels to help cool off after your stressful workout. If I were a betting man, I'd guess there will also be Old Spice products around to help you smell better, too. Don't forget to towel off the equipment after you use it!
While it looks like the Old Spice Hand Gym is only a funny commercial, it is actually real and available for fans to use. Details and dates will be coming soon, but expect it to make appearances at future Overwatch Contenders events and competitions.
So what do you think? Are you excited to lift some weights and hit the treadmill with your fingers? Will you watch the Overwatch Contenders League or Overwatch League? Let us know your thoughts in the comments section below.