Old Zoo York: Blog Explores New York City's Animal Past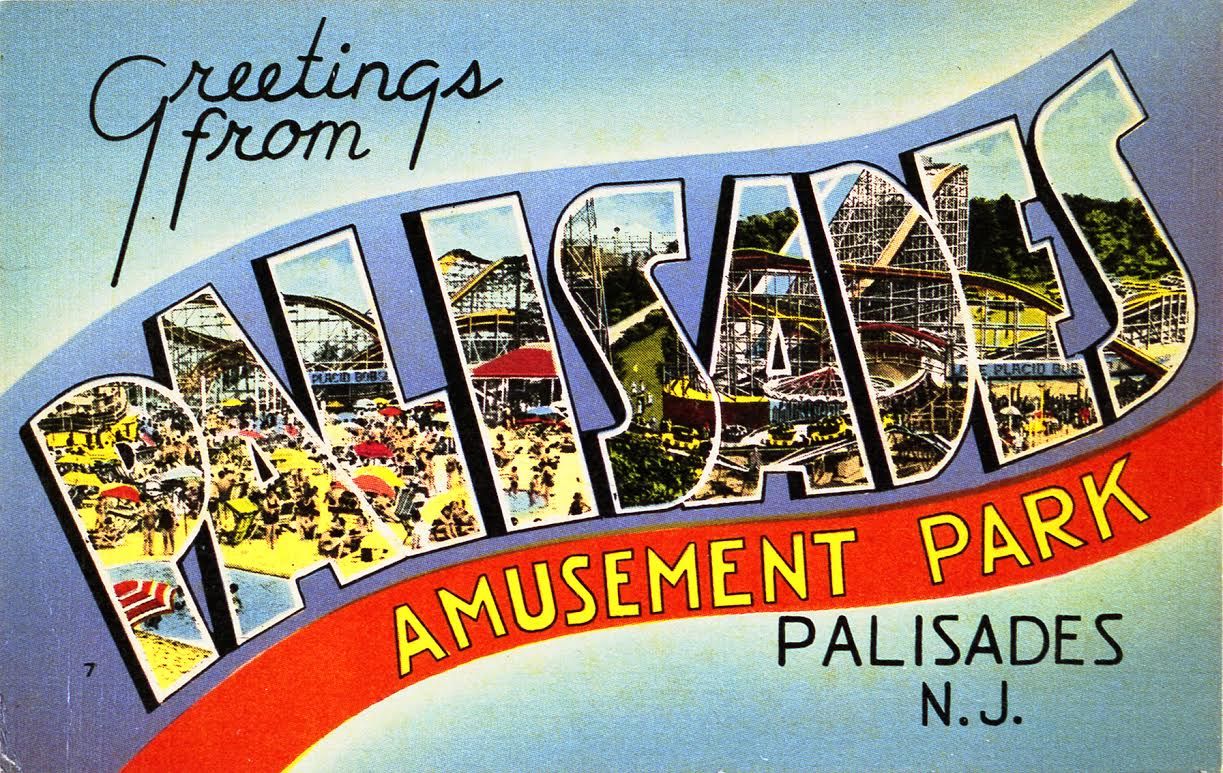 Peggy Gavan writes about dead animals—for fun.
These aren't just random dead animals: Gavan writes about creatures that played parts in New York City's unique history, including an egg-hatching cat, crime-solving goats and a luxe-living lion cub.
Starting in February 2013, she has published more than 100 of these stories on her blog, The Hatching Cat, True and Unusual Animal Tales of Old New York. She spends some 15 to 20 hours a week on her writing and says she has more stories than she'll ever be able to get onto the blog.
Gavan's pet project gets its name from the story that started it all: the saga of "The French Hatching Cat." The fat Angora traveled to New York from Paris in June 1911 and then across the Hudson River to Palisades Amusement Park in New Jersey. There, she spent six weeks performing her world-famous (and very un-catlike) routine.
"She loved sitting on eggs and being surrounded by the baby chicks she helped to hatch," the autodidactic animal historian says during a recent meeting at a Victorian-themed tea room in Warwick, New York, where she lives.
Gavan happened on the French Hatching Cat several years ago. She grew up in Hasbrouck Heights, New Jersey, and as a little girl would go with her father to Palisades Amusement Park, which closed in 1971. Years later, Gavan gave her father a book about the park's history for Christmas.
"There was a paragraph about this cat that came from Paris. The cat would take care of the chickens," she says. "I was like, 'This would be a really cute little children's book.'"
Gavan, who worked in children's publishing but now writes full time in the medical field, quickly abandoned this idea.
"As I started digging into it, I came across all these little animal stories," she says. "There was a lot more than a cute little children's book here."
Gavan focuses mainly on stories from the mid-1800s to World War II, and her writing provides more than just quirky time capsules of yesteryear's animal life. She emphasizes historical context, allowing readers to see how seemingly minor animal incidents had big influences on modern culture.
Take the "crime fighting goats," formerly of East Harlem. In the 1800s, Manhattan from 59th Street to Harlem was known as Goat Town or Goatville, owing to the some 15,000 animals that roamed the area, Gavan writes. They got a lot of bad press "for creating a nuisance–like entering a parlor window and devouring wall hangings or trampling flower gardens," she says, and "some well-to-do residents of Yorkville and East Harlem formed the Anti-Goat Protective Association to expel the goats in 1884."
That effort failed, and several of these goats in 1897 helped solve a heist at the Harlem Market. Two men decided to boost produce, stuffing their light wagon with a crate of onions, a box of oranges and a basket of string beans. The latter would prove to be their undoing, as the basket had a hole in it, Gavan writes.
The cop on the case, Bicycle Policeman Daniel Fogarty, didn't have any leads--except what appeared to be a procession of goats following a trail of beans. The goats led Fogarty to Joseph Abrams and Abraham Yansky, who were arrested and held on "what was then a pretty stiff bail for stealing some fruit—$200," Gavan says.
Many of the Hatching Cat vignettes also explore the biographies of the people involved, such as Fogarty. The press heralded him as "a real superhero of East Harlem, a sort of Batman on two wheels in the late 19th century," says Gavan. Fogarty had a knack for saving people who had fallen into New York's rivers, including a priest and a drunk sailor and he might have well been the father of the police drama, Gavan argues: "In 1905, Fogarty wrote an article suggesting that a film be made on the life of a New York City policeman. He was immediately approached by Frederick Freeman Proctor (F.F. Proctor's Enterprises), a theatre and vaudeville circuit manager. Commissioner William McAdoo liked the idea of including the New York Police in movie scripts, and so paved the way for the myriad of police movies and TV shows."
On the day of our meeting, Gavan barely pauses to take a sip of her cinnamon tea or a spoonful of butternut squash bisque after she starts talking about Hatching Cat. She has a true storyteller's enthusiasm—that rare, admirably frenetic need to share as much as she can about her subject matter.
Gavan uses books and old news clippings to write her blog, and acknowledges other historians from whom she has sought advice. When researching the French Hatching Cat, Gavan contacted Vince Gargiulo, author of Palisades Amusement Park: A Century of Fond Memories. Gargiulo sent her a digital copy of the newspaper clip announcing the cat's arrival in New York City, she says.
Gavan's work has also helped solve some mysteries of cultural history, according to Mary Thurston, historian of Hartsdale Pet Cemetery—the nation's first formal burial ground for pets.
Thurston says she and Gavan began corresponding a little more than a year ago, about a princess who lived in Manhattan's Plaza Hotel with a private menagerie. This personal zoo included "a small Pomeranian dog, an Angora cat, a guinea pig, an owl, an ibis, two small alligators, and a small bear named Teddy," Gavan writes.
The princess's most famous pet was a lion cub, Goldfleck, which died in May 2012, about a year after the princess acquired him. "Hotel officials said the cub had never adapted to civilized food and died from gout. The princess held a formal wake in the suite, with the lion covered in elaborate wreaths and surrounded by flowers, toys and dishes. He was placed in a box and taken by taxi to the Hartsdale Pet Cemetery, accompanied by six cars of mourners," Gavan writes.
"We're very known for having the lion buried here with us," Thurston says. "This was very highly publicized story at the time."
When they started discussing Goldfleck, Thurston says, much of the information about Hartsdale's origin still stemmed from oral history and key details were not known, such as cultural factors that contributed to its founding.
Then, Thurston read Gavan's story about a Fox Terrier named Sport, who in 1895 fell to his death from an Upper West Side roof.
Sport's bereft owner, Ida Mosher Hopper, did not want the dog to be thrown out like trash or into the river, as was common with dead pets. She wanted to bury Sport on her property in the Bronx, but the plan sparked public outrage when the press misreported that the dog was going to be buried in a human cemetary. Nonetheless, the publicity prompted other devoted pet owners in the region to seek similar arrangements.
"Sport's saga also inspired a distraught woman to ask veterinarian Dr. Samuel King Johnson to make arrangements for a proper burial for her dog," Gavan writes. "Dr. Johnson, an early promoter of the SPCA, and the first official vet of New York City and New York State, offered to bury the dog in his apple orchard. The orchard was located in the tiny hamlet of Hartsdale in Westchester County."
On May 14, 1914, Gavan writes, "Dr. Johnson officially incorporated the Hartsdale Canine Cemetery." The next year, Bide-a-Wee cat cemetery, now called the Bideawee Pet Memorial Parks, opened in Wantagh, on Long Island.
Thurston says Gavan's work on Sport finally answered the question: Why was Hartsdale created in the first place?
"It all came together," she says. "I would never have associated that little dog jumping off the roof of that building with our cemetery."
Newsweek asked Manhattan Borough Historian Michael Miscione, who does not have a prior relationship with Gavan, to take a look at her work. While he says he wishes there were more information about Gavan on her website, he overall spoke positively of her project, and praised Gavan for tracking down photos and graphics of her subjects.
"My first thought is that it seems to be very well researched," he says. "She obviously has done a lot of work and is very devoted to her topic because there are some really pretty obscure items that she has posted about."
He adds: "Even though it's sometimes impossible to verify all the facts, she seems to do a decent job of trying to get to the truth when she can based on the newspaper accounts and other records she turns up."
Asked whether others have engaged in similar projects, Miscione says, "Every now and then, you'll turn up a history that mentions a quirky animal story here or there, but to my knowledge this is the first time anybody has really made a compendium of such stories."
Gavan doesn't care about being first so much as she does about longevity. She doesn't have kids, and sees Hatching Cat as her legacy.
"I want somebody 100 years from now to go back and find these stories. I wish there was some way to make it permanent, " she says. "What happens when I'm gone?"