Older Models Aren't a Passing Fashion, They Make Sense Financially and Socially | Opinion
I was reading Harper's Bazaar recently and noticed a story on the trend for older models to dye their hair in punk colors. Used to seeing women over 50 pigeonholed into the elegant, black-wearing and austere cliché that seems to define that demographic within media, it was both exciting and validating—I have every intention of being punk rock and pastel-haired through the end of my 30s, into my 70s, and beyond. The featured models were in their late 60s through 80s.
I contacted one of them—Judith Ann Warren, 67—to tell her that I loved the story and she responded, saying that she really hoped the trend for older models these past few years (including Helen Mirren for L'Oréal, and the return of Elle McPherson and Naomi Campbell, in their 50s, to campaigns and the runways), wouldn't be a passing phase.
"I'm the oldest model they [the modelling agency] have, but I really hope they don't stop this trend. I did a nude shoot for Vogue Singapore in December 2020, which came out in February. It was a brutal moment for me, but since I've been receiving comments from around the world. I went from 75 followers to 1,400 overnight when it was published," Warren said.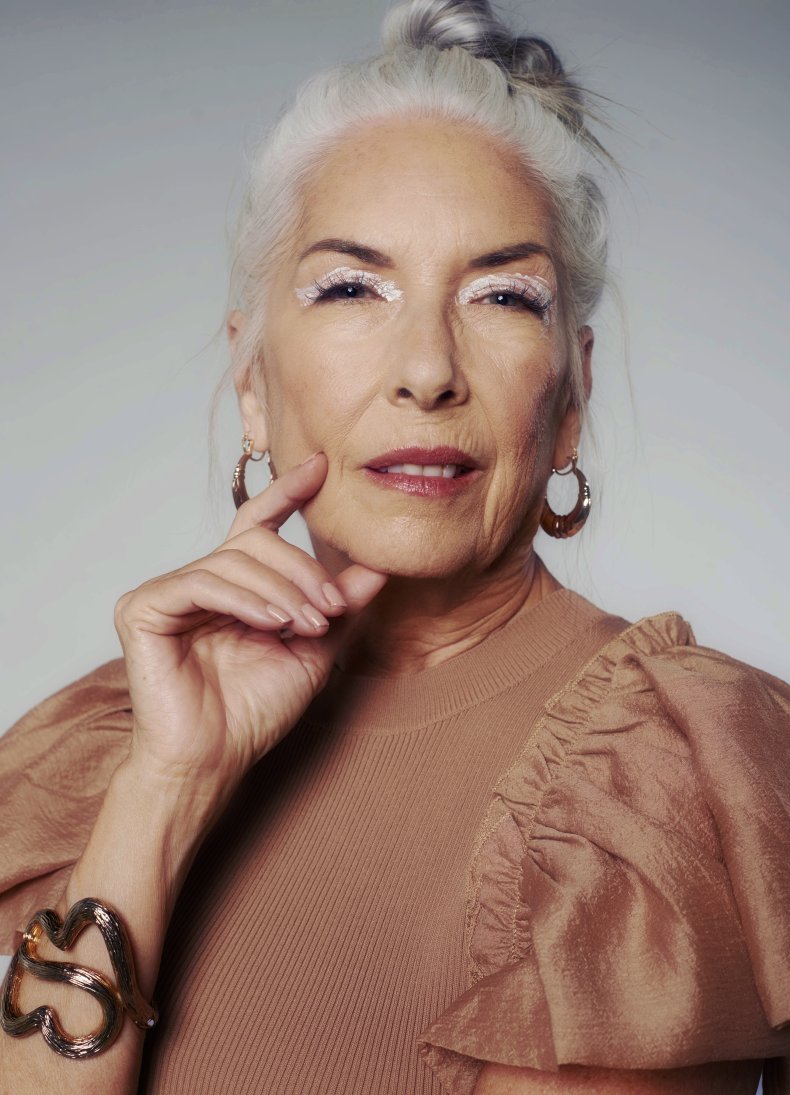 She started modeling in her early 20s, then gave it up before her 30s. She only began modelling again at 64.
"The Vogue shoot is the biggest job I've ever had, and Harper's Bazaar was equally as big, but Vogue was my first and it was unique in that it wasn't fashion, it was a body positive story. At first it shook me to my core to see myself on the cover, but then I became completely empowered because of the response of so many women from around the world. I received so much love, support and it made me realize how many women struggle in terms of beauty and confidence," said Warren.
I grew up reading fashion magazines like Vogue and Harper's Bazaar. I luxuriated in the glorious editorials—artful images of women in various (usually submissive) poses. Women who were mostly white, mostly in their teens or 20s and almost uniformly, extremely thin. In my teenage years, I discovered British fashion magazines i-D and The Face, both of which cast everyday, regular people as models and I loved it. It was radical and rebellious just for being real. They broke the unspoken law of fashion magazines that seemed to govern all editorial choices for decades: that they must illustrate an unattainable, extraordinary ideal in order to sell the products needed to obtain eternal youth, flawless skin and the "perfect body."
Former Vogue U.S. editor Edward Enninful opened doors for models and fashion professionals of color, while other Vogue editors pushed into new territory. Singapore Vogue's editor since April 2020, Norman Tan, presented three nude models on the cover of the February 2021 digital edition, themed "Touch." In the center, Judith Ann Warren is the eldest of the models—not airbrushed and layered in makeup to disguise her age. She is beautifully, unfussily, frankly nude.
Between April 2019 and March 2020, the eighth leading women's magazine in the U.K., Vogue, reached over 2.4 million people in Great Britain. In the U.S., Conde Nast claims Vogue has a readership of 1.153 million, with the U.S. edition attracting 57 million social media followers. That's undeniable influence—both reflecting the zeitgeist, but largely driving what women are talking about, aspiring to, and—consciously or subconsciously—comparing their own bodies, careers, relationships and achievements with.
Brands like Versace, Coach, Marc Jacobs and Gucci have used celebrities in their 50s and over in advertising campaigns, which while laudable, is still playing it safe. Madonna, Jennifer Lopez, Christy Turlington and Jennifer Aniston have been made up and airbrushed to appear significantly younger than their years. What was refreshing about Warren's photos in both Harper's Bazaar and Vogue was her lack of pretense. She is a beautiful woman, statuesque and elegant, and she is not trying to look any younger than she is. Women of all ages need to see that.
Media and fashion brands would also do well to recognize their clientele, and who represents and respects them. The American population is ageing. According to Wolfgang Fengler at the Brookings Institute, older adults will remain the wealthiest age group, projected to spend just under $15 trillion by 2030. This is a result of older people earning higher wages, having access to pensions while needing to spend more on specialized medical care.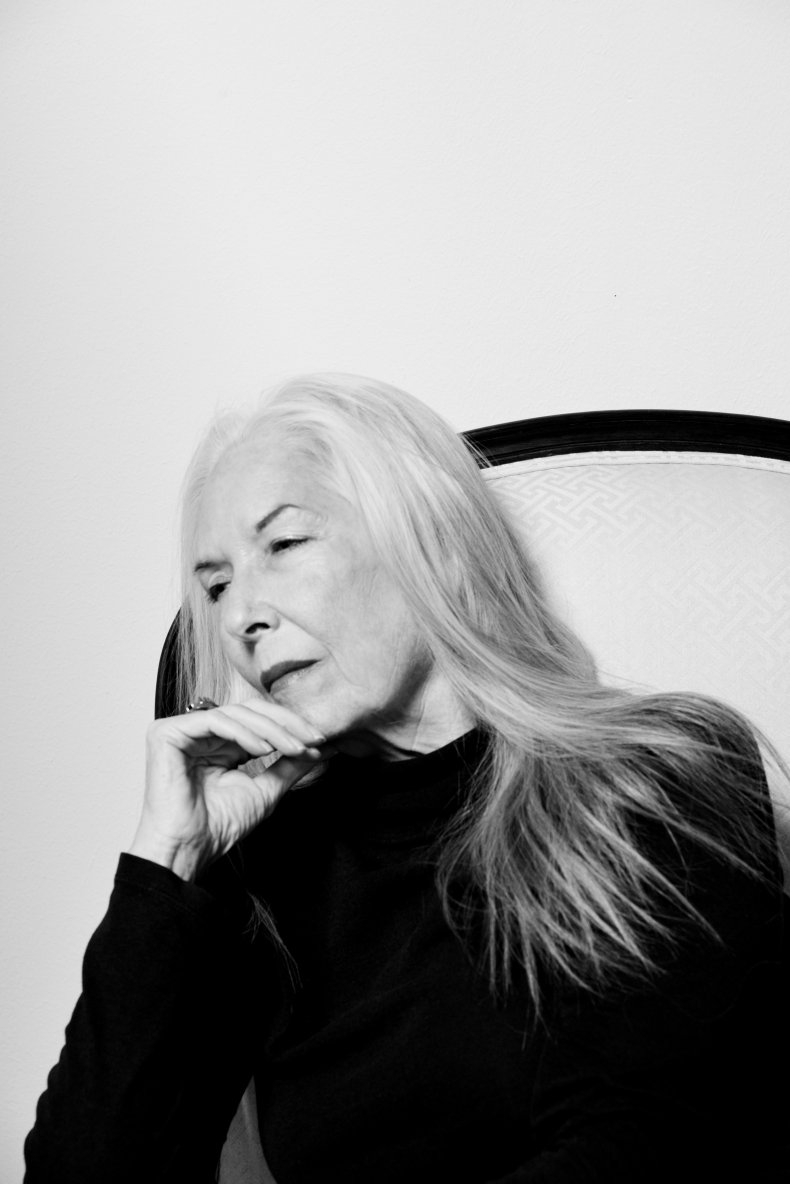 Fengler's January article noted that there are 750 million older adults in the world currently, and there will be over 1 billion by 2030. They'll be spending, too. In the U.K., those over 65 have increased their spending markedly since 2001 and are projected to represent the majority of consumer expenditure by 2040 according to the International Longevity Centre.
Beyond the evident economic benefit or marketing to demographics that buy magazines, fashion and beauty products, there is a huge social benefit in portraying women in their 50s, 60s and 70s in magazines. It says to younger women, "We are worthy in the public and media eye beyond a certain age." It tells industry that women do not have an expiry date on their validity.
Cat Woods is a freelance writer based in Australia. She writes on art, culture and travel for international publications, and regularly writes on music for both U.S. and Australian publications. When not writing, Cat teaches yoga, Pilates and barre, listens to podcasts, binge watches anything with subtitles, and walks her two highly intelligent, very bossy dogs around her beachside home in the inner south of Melbourne.
The views expressed in this article are the writer's own.