Oldest Man on Earth Dies at 112, 4 Months After Breaking Record
The world's oldest man died in Spain on Tuesday at the age of 112 years and 341 days, according to the Guinness Book of World Records.
Saturnino de la Fuente García, of León, Spain, was named the oldest living man just four months earlier in September when he was 112 years and 211 days old. He was born in the Puente Castro neighborhood of León on February 11, 1909, according to the world record tracker.
When asked what the secret to living such a long life is, de la Fuente García once told the Guinness Book of World Records: "A quiet life...and do not hurt anyone."
The Spanish native also attributed his long life to being short—he stood under 5 feet tall—and his success at evading the Spanish Civil War in 1936. Rather than fighting in the war, de la Fuente García made a name for himself by creating a shoemaking business and mending boots for the army.
He also lived through two global pandemics, including the Spanish flu outbreak of 1918 and the current COVID-19 pandemic. He was known in his community for both his work as a cobbler and for his passion for supporting local soccer clubs.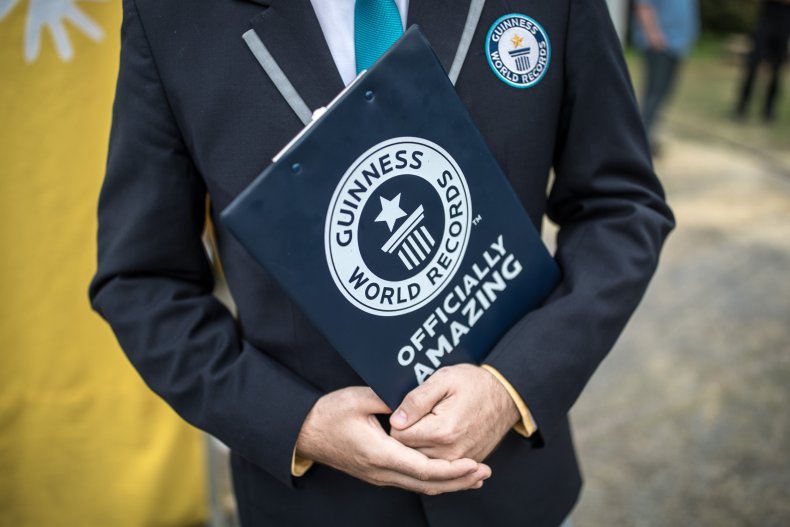 De la Fuente García married Antonina Barrio Gutiérrez in 1933, and the two had seven daughters and one son, who died as a child, according to the Guinness Book of World Records. He is survived by each of his daughters, as well as 14 grandchildren and 22 great-grandchildren.
He will be memorialized and buried Wednesday at a local cemetery León, the Associated Press reported.
While de la Fuente García broke records for being the oldest man alive last year, the overall record for the oldest living person currently belongs to Kane Tanaka, a 119-year-old woman from Japan.
Tanaka celebrated her most recent birthday earlier this month and has held the record as the oldest living person since 2019. She was born in Japan in 1903 and worked in a family-owned rice shop from the ages of 19 to 103. She is now living in a nursing home in Fukuoka prefecture, where her family said she keeps her mind and body engaged through math problems and maintaining a curiosity about the world.
"I don't remember her talking much about the past, Tanaka's grandson, Eiji Tanaka, told CNN in 2021. "She's very forward-thinking. She really enjoys living in the present."
According to the Guinness Book of World Records, the oldest person of all time was Jeanne Louise Calment, who was born in France on February 21, 1875, and died at the age of 122 and 164 days in 1997.
Newsweek contacted the Guinness Book of World Records for comment.