Oldies Station: Indian Radio to Fire All DJs Aged Over 35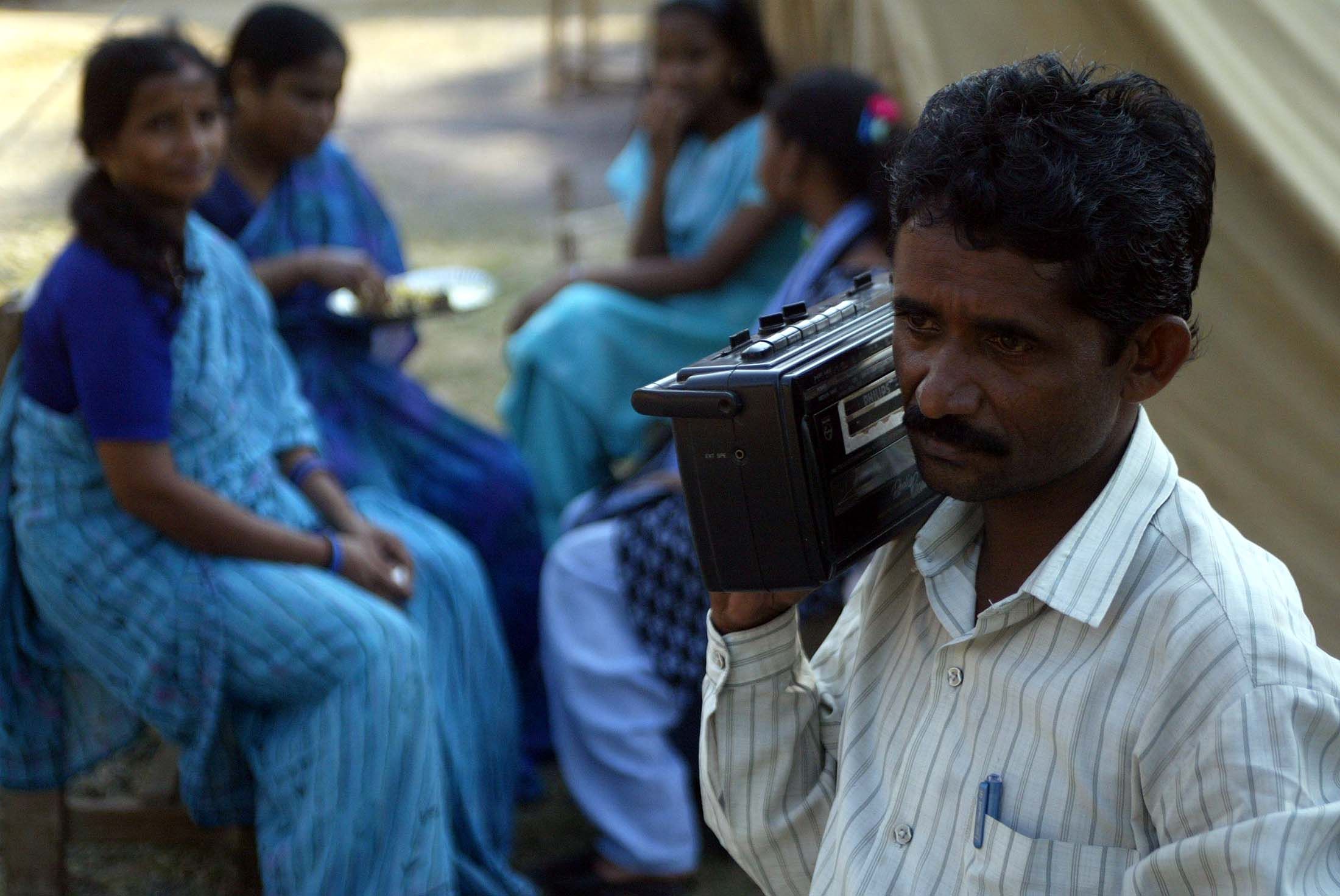 India's national public radio broadcaster, All India Radio (AIR), took drastic measures this month to make sure its stations stays young: They fired 100 presenters for being too old. Now, the oldies are fighting back.
Kolkata-based AIR imposed an age limit of 35 years on presenters back in December, an effort to "infuse freshness in presentation of programmes" on its FM channels, the BBC reports. (Initially, the age limit had been set even lower—30 years.) An employment tribunal staved off some of the resulting firings until August 8, 2014, but contract presenters—known as "casual RJs" (radio jockeys)—for stations such as FM Rainbow and Gold FM were dismissed the day after that deadline's expiration. Some had been working at the station for 19 years, The Hindu reports.
Faced with protests from members of the All India Radio Broadcasters' Welfare Association, Kolkata (AIRBWAK), a group established by the station's older (and therefore at-risk) presenters, AIR says they have switched tacks, and are now taking a "sympathetic view" on the age issue. The broadcaster claims it will require presenters 35 and older to take a test to prove they don't sound "too mature and boring" for India's radio audience. AIR broadcasts reach more than 99 percent of India's population of 1.2 billion, according to the broadcaster's website. Around 85 percent of those at risk for termination are women, The Times of India reports.
"Those currently on the panel of casual RJs may take the skill test as and when it is held. We have no plans whatsoever to sack anybody," AIR director-general F. Sheheryar according to The Telegraph, Calcutta. "We will conduct a voice test for all and ensure each casual radio jockey and announcer gets a chance to prove their versatility in front of the microphone."
Still, the concessions have done little to quell anger at the company. "It is absolutely irrational to terminate our services just because we have crossed 35," Avantika Ghosh, honorary general secretary of AIRBWAK told The Times of India. "There is no scientific reasoning that says that once a person crosses 35, the voice modulation ceases to sound good. Moreover, most of us feed our families from our income."
Another AIRBAWK member claimed All India Radio is using the mass firing as a "test" to see if a similar move can be worked out in other cities. For now though, the presenters remain in the dark.