Ole Miss Chancellor Named Under Controversial Circumstances, Student Protest Erupts
University of Mississippi (UM) named Dr. Glenn Boyce as the new chancellor today amidst an organized protest of students, which led to a canceled press conference by the Institute of Higher Learning (IHL). They later announced the hiring by email.
The protest was organized by UM's Students Against Social Injustice (SASI) and UM Solidarity over the process by which Boyce was hired.
"I am hopeful that Dr. Boyce will be the leader this campus has been searching for, and I look forward to working with him. However, I am very disappointed with the lack of transparency, the lack of communication, and, most importantly, the lack of student input in the process," said University of Mississippi ASB President Barron Mayfield in a statement.
Boyce was initially hired as a consultant to help with hiring a chancellor, telling the Clarion-Ledger he thought he'd been paid around $87,000 for his part in the search process. He saw nothing unethical with receiving money for assisting with a job search that ended with him also receiving the job offer.
"I was paid for consulting services and I performed the work," Boyce said. "I feel like I performed the work effectively and feel like I did the job that I was asked to do."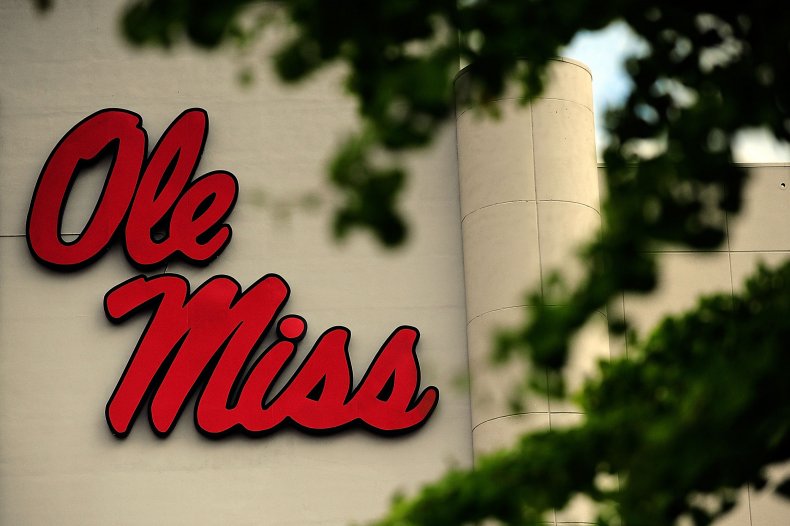 "As an alumnus, I am deeply appreciative to the university for providing me the leadership skills and intellectual knowledge necessary for advancing my career. I am humbled by the responsibility given to me," Boyce said in the press release.
"Our students will be at the forefront of designing and leading Mississippi's future. All this begins with the best faculty, staff, technology, facilities and supportive alumni."
Many Ole Miss alumni and university staff showed up to UM's 2019 Chancellor's Listening Session on September 5 to voice their concerns over what some saw as an incomplete selection process.
"There is a very disturbing rumor floating around in the business community that this group is going to review all the applicants and nobody's quite going to come up to par and that the job is going to be offered to a former consultant to this board who was not an applicant," Oxford businessman Campbell McCool told the IHL board. "I'm not here to disparage any particular person, but I'm asking that this please be a fair and legitimate process."
Boyce was announced chancellor less than a month later in a unanimous decision.
The concerns of university students, university staff and alumni surround not only the ethical nature of his hire but also the potential corruption of the IHL. Boyce was never an official candidate or finalist for chancellor, and his hiring cut the interview proceedings from what was expected to be two-to-three weeks to a few days.
"We're framing this in an abolish-IHL narrative," said SASI member, Cam Calisch to The Oxford Eagle. "There's no, kind of, democratic autonomy in the University of Mississippi. Every decision goes through (the IHL). ...For them to totally, and publicly, expose how corrupt they are really added a lot of fuel to the idea (of a protest)."
So far, over 1,300 people have signed the Change.org petition to fire the university's newest chancellor. No word on how the students will react as his tenure grows nearer, or if IHL will respond to their concerns. Boyce begins his new job on October 13.
Newsweek reached out to University of Mississippi and the Institute for Higher Learning, who did not comment by press time.