Man Behind Hoax Russian Journalist Assassination Says It Was Ploy To 'Slap Putin in the Face'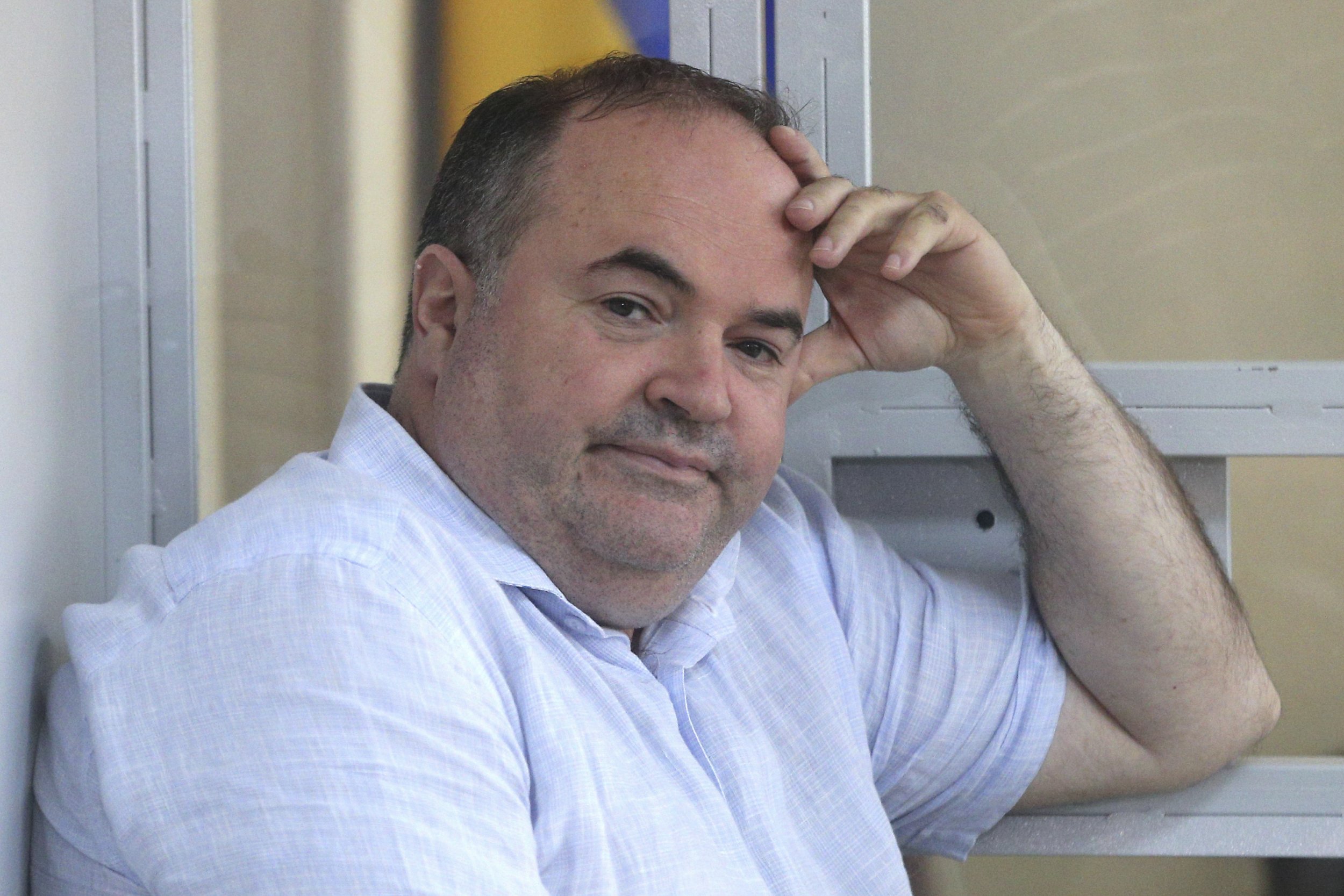 A man who claims he was tasked with killing the journalist Arkady Babchenko said the hoax assassination was part of a plot to get intelligence.
Last month, Babchenko, who fled Russia in 2017, faked his own death before appearing at a news conference in Kiev to say it was a ploy to flush out a genuine Russian plot to kill him.
Oleksiy Tsymbaliuk told the BBC he was behind the ruse and that he was approached in April to carry out the hit by fellow Ukrainian Borys Herman, who co-owns a weapons factory.
He said that after several meetings and online messages, he got a $14,000 advance to carry out the killing but he then informed Ukraine's security services the SBU.
Tsymbaliuk described how before the supposed murder, he met Babchenko at the journalist's apartment.
He told the BBC: "An operative introduced us to each other with the words 'say hello to your possible murderer'. I told him: 'You don't get a chance every day to do a slap in the face of Putin.'"
Then several days later, on May 29, Tsymbaliuk said he pretended to act as the real killer in case he was being followed.
"I finished my soup, called a taxi and I went to kill Babchenko," he said, going to his apartment block where he found him lying on the floor in a pool of blood waiting for the ambulance to arrive.
"I wished him good health and he asked that I not make him laugh."
Herman has not denied plotting with Tsymbaliuk but says he was also working with Ukraine's SBU security services and knew that the assassination would be faked. He was remanded in custody which his lawyers would seek to appeal against, Reuters reported.
Many questions remain unanswered about the hoax which was widely condemned internationally and accused of undermining Ukraine's credibility.
Nina Ognianova, from the Committee to Protect Journalists' (CPJ) Europe and Central Asia program told Al Jazeera's Listening Post: "The CPJ takes a dim view of law enforcement impersonating journalists. One clear damage is to public trust for the media and for journalists."
"There is very little evidence that the Ukrainian authorities have put forward this imminent threat on Babchenko's life existed," she added.
Mykola Vorobiov wrote in the Eurasia Daily Monitor that if there was no "solid evidence" of Kremlin involvement and if it turned out that operation was due to internal conflict between the SBU's security service, "the impact on Ukraine and its top law enforcement organizations could be highly detrimental."