Oliver Kahn: 'I've Seen More of Ronaldo's Abs Than My Wife's Breasts'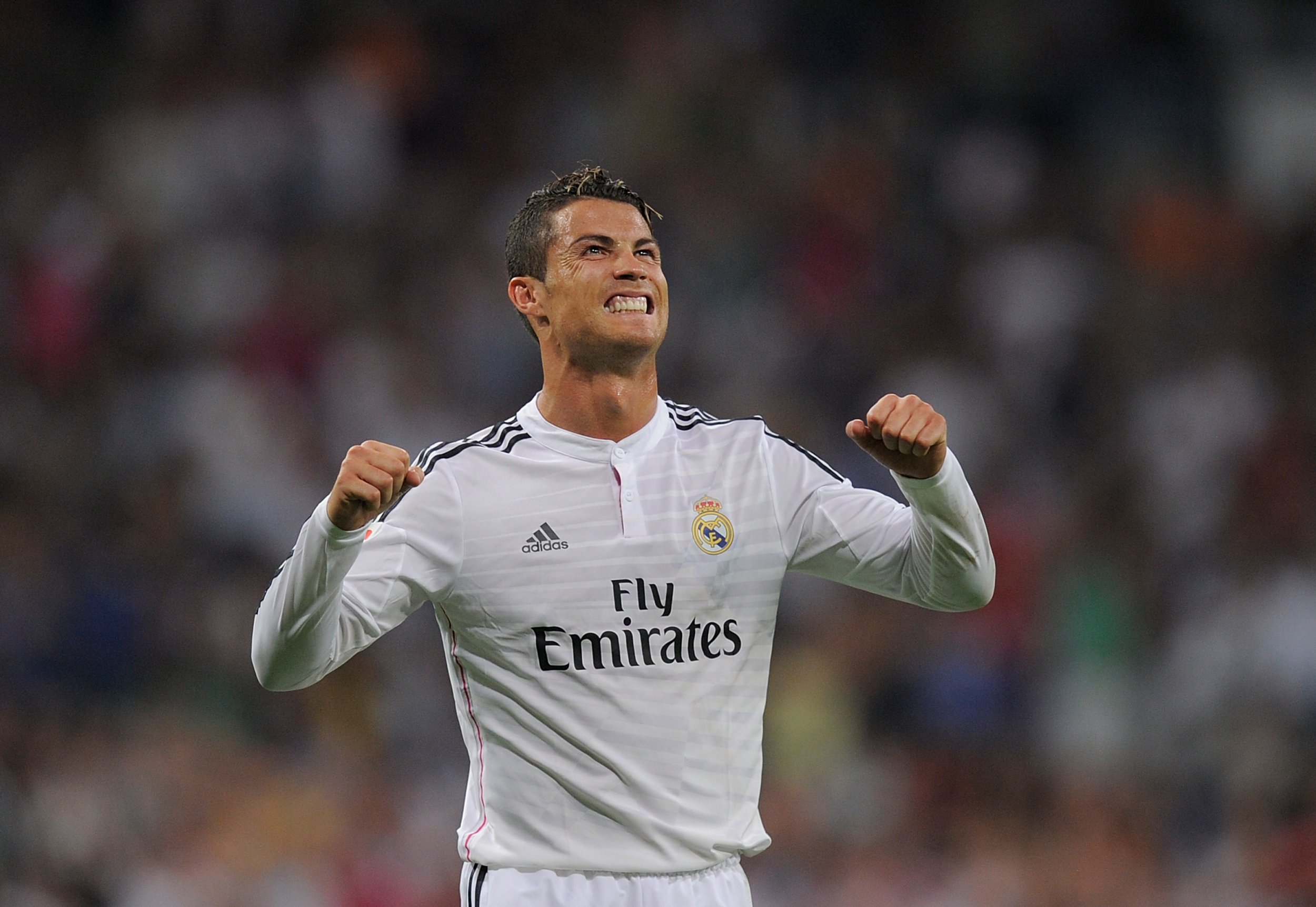 It's the bizarre football story of the day: Legendary German goalkeeper Oliver Kahn is taking Cristiano Ronaldo to task, claiming he's seen more of the Portuguese player's torso than his own wife's breasts.
The footballer caused quite the social media stir in early April after he was seen posing in just his white underwear in a team picture in the Real Madrid dressing room, following the Spanish side's win against Barcelona on April 2.
Kahn, 46, was clearly unimpressed by Ronaldo putting his body on show so often. He realizes Ronaldo owns an underwear brand, right?
He reportedly told German broadcaster ZDF: "Lately, I've been seeing more of Cristiano Ronaldo's six-pack than my own wife's breasts."
Kahn's ire came as Real Madrid suffered a 2-0 loss against German team Wolfsburg in the Champions League on April 6. The ex-goalkeeper claimed the team appeared more interested in dressing room shenanigans than their performance on the pitch.
"It seemed almost as if they were offended they had to play here in Wolfsburg," he said.
Ronaldo's torso-baring pose in the team picture has received its fair share of swooning, criticism and now ridicule.
Dutch team Almere City parodied the picture on Friday—though goalkeeper Roy Pistoor may need to work on the ab crunches to match Ronaldo's six-pack.