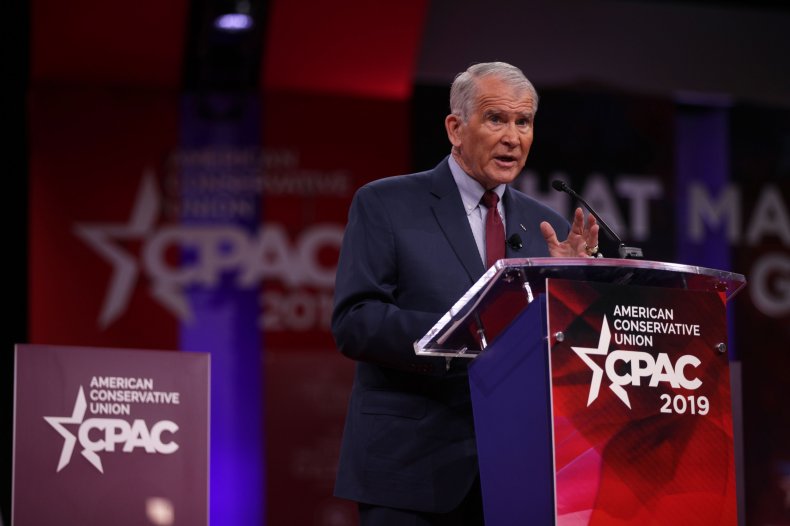 The National Rifle Association scored a victory in one of its many legal battles after the New York County Supreme Court determined Thursday that the NRA did not have to pay the legal expenses of its former president, Lt. Col. Oliver North.
New York Supreme Court Justice Joel M. Cohen dismissed North's claim that he has an "affirmative right" under the NRA bylaws to reimbursement for his legal bills.
The NRA had sued North in state Supreme Court, claiming that North, still an NRA director, possessed no right to recoup his legal expenses stemming from a plethora of investigations into the NRA's financial practices. North has received subpoenas and inquiries related to ongoing lawsuits and a congressional investigation.
"Mr. North argues that this section [of the bylaws] in and of itself creates an affirmative right, which it clearly does not," said Svetlana Eisenberg, an attorney with Brewer, Attorneys & Counselors, which represents the NRA.
North served as the NRA's president from 2018 until April. At the annual meeting of members in Indianapolis, NASCAR tycoon Richard Childress, then an NRA board member, read North's resignation letter aloud, setting off a storm of controversy that snowballed into many of the disputes under litigation.
Before he was ousted in April, North had written a letter to the NRA's general counsel John Frazer noting the extraordinary legal fees that the Brewer firm was accruing and called for an independent audit. North also wrote a letter to the board's executive committee on the eve of the annual meeting, announcing the formation of a crisis management committee to address concerns about billing and reported financial laxity from top NRA officers, including NRA CEO Wayne LaPierre.
North's lawyer, Alexander Zolan, argued that the NRA's actions in this case were "all part of a pattern of retaliatory conduct," adding that the plain meaning of the bylaws entitled him to receive reimbursement for North's mounting legal expenses.
"They're treating Colonel North differently," said Zolan. "It was the understanding of the board of directors that they were entitled to indemnification. The NRA is trying to retaliate against Colonel North for fulfilling his fiduciary duties as an NRA director and president."
Cohen disagreed, saying that the history between the two parties wasn't pertinent to his decision, which centered on a "dry legal dispute about what this paragraph [in the bylaws] means."
"The lurid facts underlying the dispute between North and LaPierre, and whether North is being singled out from other directors, is not relevant to what is in front of me," the judge said before ruling in the NRA's favor.
North has claimed in court filings that his efforts to investigate allegations of financial misconduct at the NRA were stymied by both LaPierre and William A. Brewer III, the namesake of the NRA's outside counsel. The NRA has consistently defended how it practices financial oversight, referencing repeated attempts to fully vet months of transactions with its top vendor, Ackerman McQueen, for whom North was an employee while serving as the NRA's president.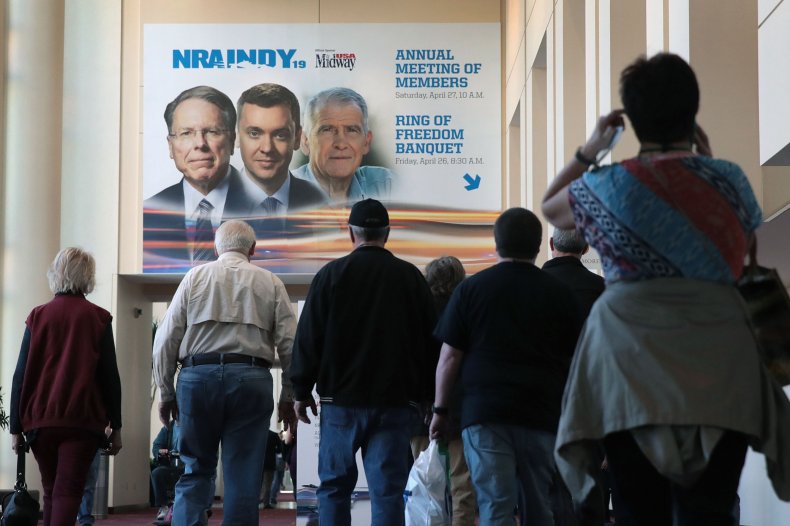 The NRA in turn has claimed that as it has tried to audit invoices and underlying receipts under the cloud of a possible probe from the New York State attorney general, it was only Ackerman that declined to provide full transparency, despite contractual obligations.
In fact, the NRA has said that Ackerman's communications with senior officials amounted to threats about what could come out if the firm's invoices on the NRA account were subject to a comprehensive audit. The NRA has also accused North of transmitting these threats to LaPierre's assistant just before he was ousted, calling it an extortion attempt.
One of the main points of contention has been the contract with Ackerman under which North was operating, about whose terms the NRA says it was deceived. But North has claimed that not only was he transparent in his relationship with Ackerman, but that LaPierre himself helped negotiate the contract. Ackerman has further contended that it cannot provide full transparency without first receiving supporting documents from the NRA.
LaPierre has spent hundreds of thousands of dollars of the NRA's money, through Ackerman, on expensive clothes and luxury travel. The NRA has defended these practices as necessary for today's media-laden landscape and donor outreach. But many of the purchases do raise eyebrows, not just because of the reported cost but over questions of financial priorities. In one example, LaPierre reportedly sought to buy a $6 million mansion near Dallas, on the NRA's dime, over personal safety concerns after the Parkland shooting.
"This decision is a resounding win for the NRA in its dispute with Lt. Col. North," said Brewer in a written statement to Newsweek. "The NRA always viewed the position of Lt. Col. North as a misguided attempt to deflect from the cold reality: he played a central role in a corrupt scheme that actually caused many of the issues for which he sought indemnification."
"The NRA will continue to hold Lt. Col. North and others accountable for actions taken in pursuit of their own self-interests," he added. "The Association will stay on the principled path – in support of its Constitutional freedoms and those of the millions of members it serves."
North's lawyers did not comment on the judge's decision upon exiting the courtroom.
This article has been updated to correct the name of the NRA's outside counsel and include a statement from the firm's spokesperson.