On North Korea, Oliver North Has 10 Interesting Ideas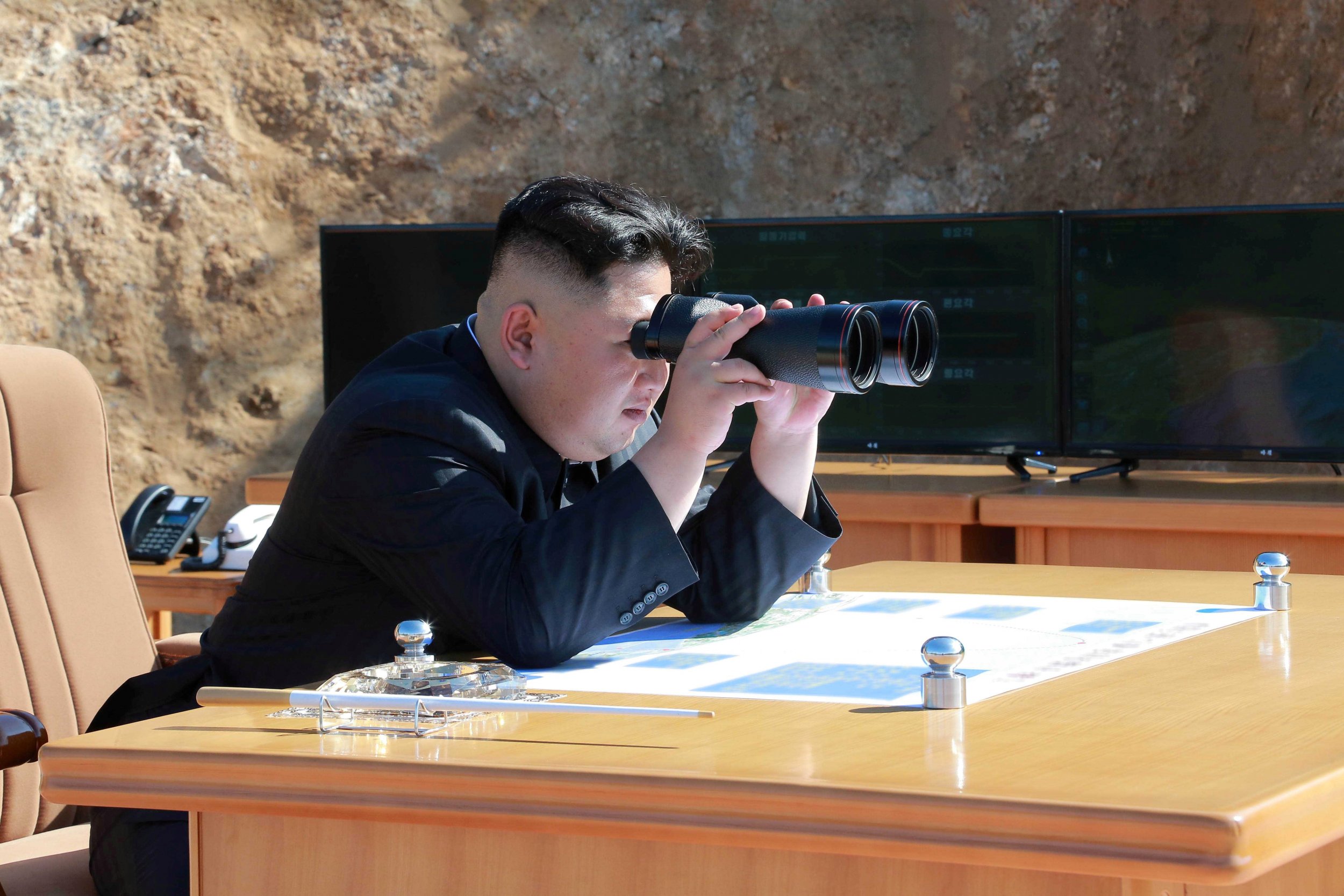 Oliver North has been a national figure for more than 30 years, ever since the Iran-Contra scandal of the 1980s. In the 1990s, he lost a closely fought Senate race in Virginia, and in this century he's become known as a prolific author and commentator on Fox News. He also had a credit on The Americans a couple of years ago, for a story arc dealing with the Contras—the anti-Sandinista rebels he helped to fund covertly.
On Wednesday night, North used a short segment on the Fox News program Hannity to lay out an intriguing 10-point plan that he said was designed to goad Chinese leader Xi Jinping into putting more pressure on North Korea to curtail its aggressive testing of missiles and nuclear devices. Even if you're not a fan of Fox or North, it's worth listening to what he has to say.
North declared that the isolationist nation's nuclear ambition "imposes an immediate, serious, existential threat to the United States.
"Our only thing that we can do right now short of military action is to convince Chinese president Xi that it's in Chinese interests to act now against [North Korean leader] Kim Jong Un," North said. "Look, unless—unless Xi intervenes, the United States is going to have to take pre-emptive military action, and that's going to have catastrophic consequences for North Korea and the People's Republic of China."
Here is North's 10-point plan to convince Xi to jump in.
"Press South Korean President Moon Jae-in and the Republic of Korea to bring in as many THAAD systems as we can deliver."
"Ask Israel to provide Iron Dome or even David's Sling systems to the Republic of Korea to deal with the North Korean artillery on the DMZ."
"Return the tactical nukes to the Republic of Korea that we withdrew back in the 1990s. Thank you, Mr. Clinton."
"Deploy another carrier strike group to the region and more long-range strike aircraft and air tankers to Guam and Okinawa."
"Deploy search and rescue assets."
"Here, try this: Ask Xi if we can base some of our SAR assets in China to recover the air crews. It's unlikely he's going to agree, but it may wake up the Politburo in Beijing."
"Deploy the hospital ships Mercy and the Comfort from Norfolk and San Diego, send them out there, very clear signal America's getting ready to act."
"Deploy another U.S. Marine and Navy expeditionary unit to the region."
"Deploy more ISR, Intelligence Surveillance Reconnaissance satellite [inaudible] and update our target list. That will leak in Washington, believe me."
"Deliver biological and chemical weapons protection equipment to the Republic of Korea and pray that Xi sees the light."
North says all those things are necessary before military action can be taken. Doing them right now may help convince Xi and the People's Republic of China Politburo that the U.S. is deadly serious, and it could preclude the necessity of using our own military assets.
Of course, these measure might backfire. They could be dismissed as posturing by the Chinese or seen as a provocation by Pyongyang.