Olivia Jade's 'Red Table Talk' Sparks Wave of Memes
Olivia Jade Giannulli was, quite literally, in the hot seat this week for an appearance on Red Table Talk with Jada Pinkett Smith, Willow Smith and Adrienne Banfield-Norris, in an interview that has prompted a flurry of memes, reactions and hot takes from viewers.
The daughter of Lori Loughlin and Mossimo Giannulli, who are both serving prison sentences for their part in the college admissions scandal, 21-year-old influencer Olivia Jade
"I'm not trying to victimize myself," Giannulli said, apologizing for her part in the scheme. "I don't want pity. I don't deserve pity. I just want a second chance and to say I recognized that I messed up."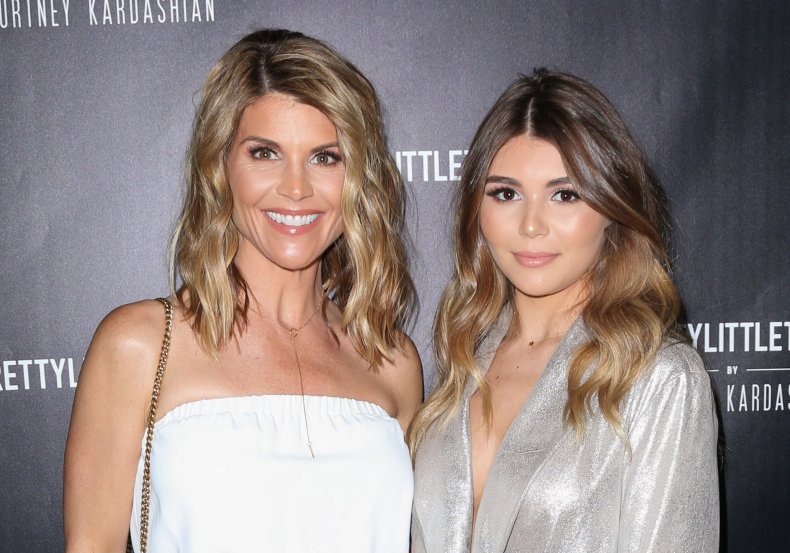 Red Table Talks always reflect huge cultural talking points, giving the interviewees a platform to expressive themselves publicly, usually in the aftermath of a controversy, such as the highly publicized Jordyn Woods episode.
However, many viewers were not buying it, with Giannulli's explanations sparking huge a huge discussion and the inevitable flood of memes.
Here are some more stand out reactions:
The biggest standout of the episode however is arguably the praise for Adrienne Banfield-Norris who did not hold back on delivering Giannulli some hard truths about her white privilege.
Banfield-Norris asked the influencer: "Do you understand why different people in the community would be upset? Do you have any understanding of why I would be upset at your being here and what you all did and the harm that it caused?"
"I fought it tooth and nail," Banfield-Norris, 67, said. "I just found it really ironic that she chose three Black women to reach out to for her redemption story. I feel like here we are, [a] white woman coming to Black women for support when we don't get the same from them."
She added: "Her being here is the epitome of white privilege to me."
Author Fredrick Joseph tweeted: "So many Black people's lives would be changed by getting an opportunity to appear on Red Talk Table. I'm happy Jada's mother spoke the truth about the Olivia Jade interview."
Sharing a clip of Banfield-Norris speaking, journalist Philip Lewis tweeted: "I really wonder if anyone has ever spoken to Olivia Jade like this before."
While writer Shanita Hubbard added: "Jada's mom is 100% correct. I refuse to watch the full interview. Right now a BW is in jail for using a different address to get her kid in a better school district. I would amplify the episode shining a light on *that* issue. Olivia Jade will be fine. #redtabletalk."
Olivia Jade's Red Table Talk is streaming now on Facebook.