What Olivia Munn Has Said About Having A Baby With John Mulaney
Olivia Munn has shared some of her concerns about motherhood as she prepares to welcome her first child.
The actress is currently expecting a baby with comedian John Mulaney amid speculation over the status of their relationship.
Mulaney, 39, revealed he and Munn, 41, were expecting a child together while appearing on Late Night With Seth Meyers in September.
In May, it was first reported that Mulaney and his wife of six years, Anna Marie Tendler, were divorcing.
Their split followed Mulaney's struggles with addiction, and Tendler issued a statement in which she said: "I am heartbroken that John has decided to end our marriage. I wish him support and success as he continues his recovery."
In the same month, it was rumored that he had begun dating Munn.
Finally announcing Munn's pregnancy in September, he told Meyers: "I packed a lot into this year. ... Is it September now? I went to rehab in September, I got out in October, I moved out of my home from my ex-wife.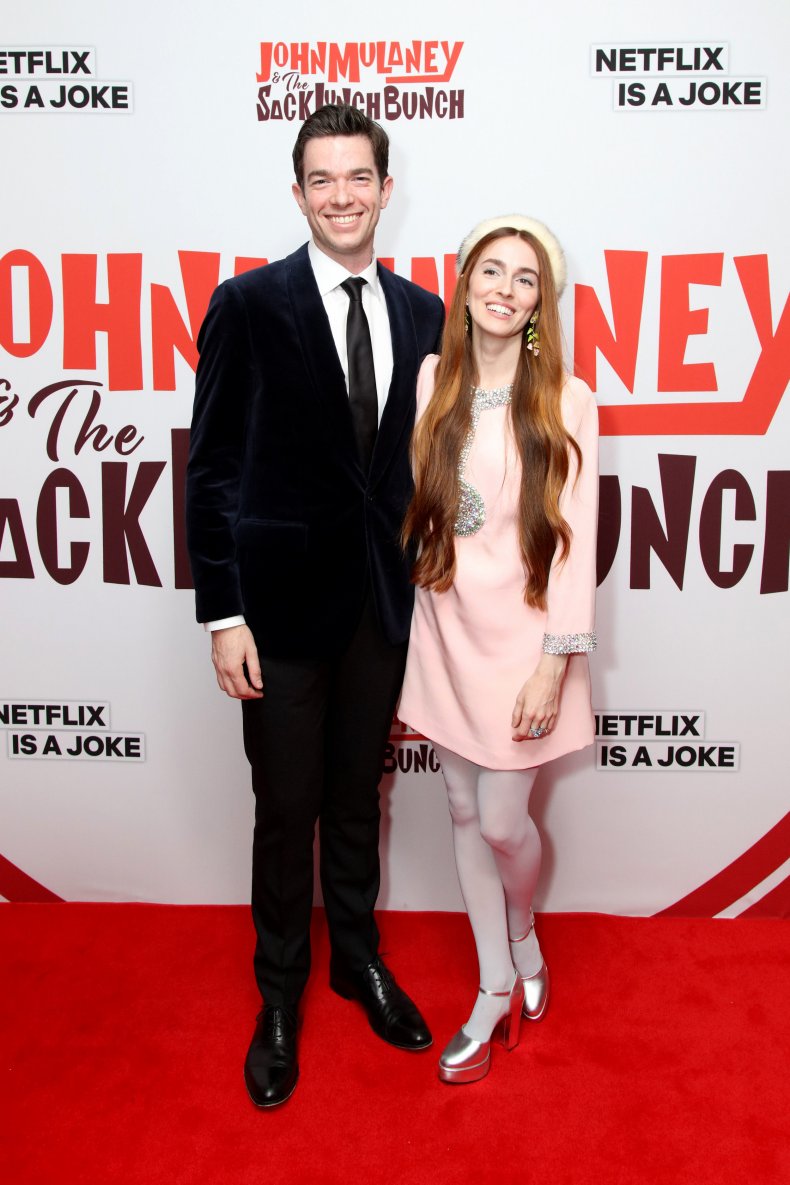 "Then in the spring I went to Los Angeles and met and started to date a wonderful woman named Olivia. And we're having a baby together."
He credited Munn and their baby for saving him from himself in his recovery journey.
What Has Olivia Munn Said About Motherhood?
Actress Munn stars in new movie, Violet, directed by Justine Bateman who has two children.
She told Entertainment Tonight: "Justine and I had a long conversation about this the other day, honestly, I'm just excited about meeting whoever it is, and bringing a little person into this world."
Munn and Bateman also discussed the topic on SiriusXM's Pop Culture Spotlight With Jessica Shaw.
Responding to Bateman's concerns about being a mom and comparison, Munn said: "That's what I hear about a lot. Friends being like, 'I'm not a good enough mother.' It's already hard enough to feel like you are not good enough and that you can't forgive yourself for things, and the world doesn't let you forgive yourself for things."
Pregnancy has also forced her to confront her body image issues as she explained she reached out to a friend for maternity style advice: "It's just so hard because I will Google search street wear maternity, and a lot of it comes up with these gorgeous women who are super skinny, and have this little bump, and everything is effortless.
"They are wearing the same clothes, just looks a little different and I don't feel the same way."
As her due date approaches, she admitted her nerves around becoming a parent to the Today show.
She told host Hoda Kotb: "I feel good. l feel scared. I feel nervous, and I'm excited.
"I feel every day the feelings are just rotating through."
Asked how both she and Mulaney were feeling, she added: "We talk about the same stuff—which rocker? What type of crib do you put the baby in? What does the baby wear?"