Olivia Munn Says Samantha Markle Is 'Real Angry,' Calls Her Comments 'Crazy'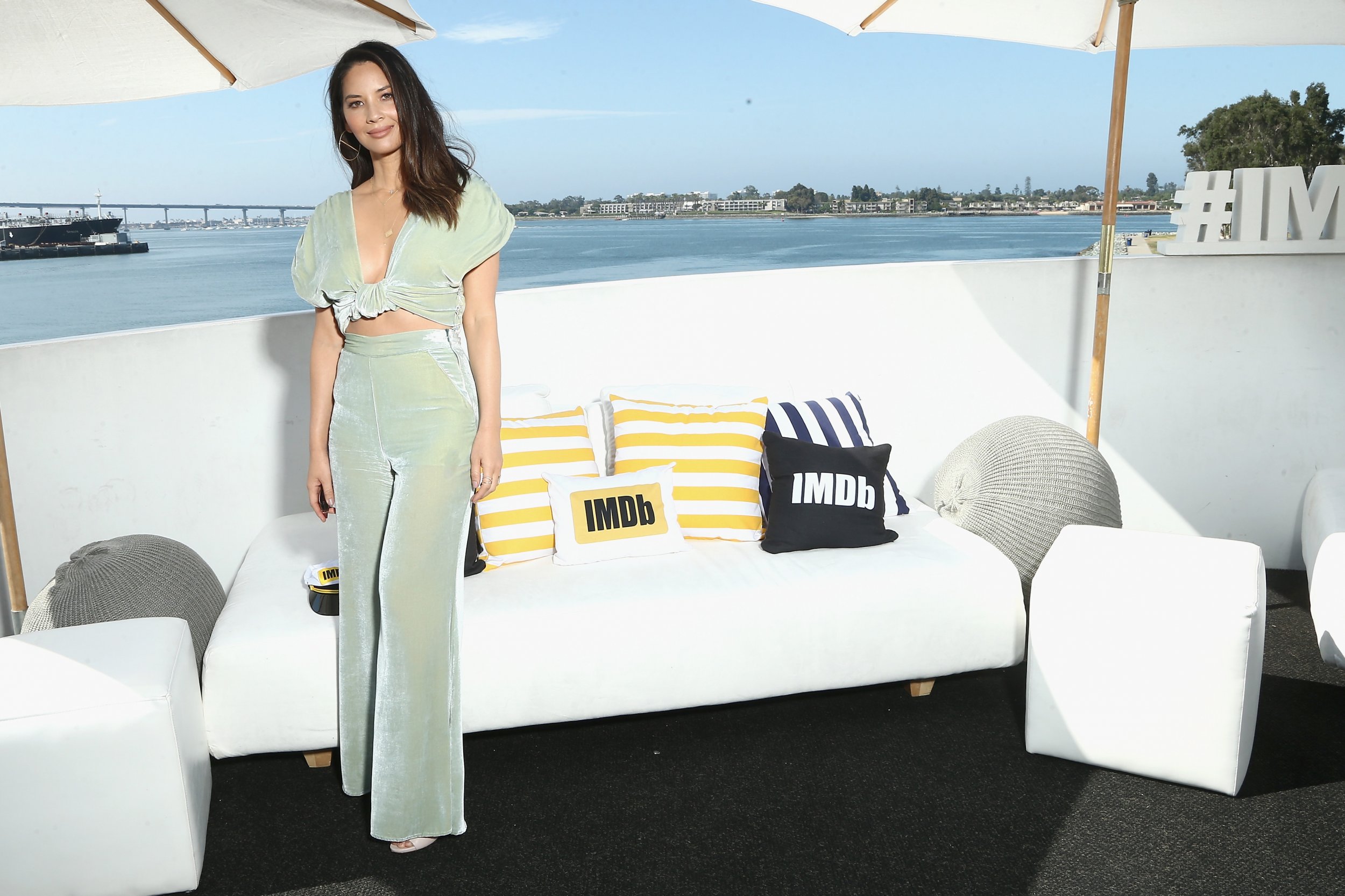 Actress Olivia Munn shared her thoughts on Samantha Markle with Entertainment Tonight Thursday.
Munn was in California for San Diego Comic-Con, the annual convention celebrating movies, TV shows, comics and other forms of pop culture. While promoting her new movie, The Predator, with her co-stars Sterling Brown (This Is Us) and Keegan-Michael Key (Key & Peele), she revealed that the film's writer and director, Shane Black, once dated Samantha Markle, "the real crazy sister." She said both are currently single and suggested reuniting them.
"Maybe Samantha will calm down," she told ET. "She's real angry. She said a lot of crazy stuff in the press."
Samantha Markle, Meghan Markle's half-sister, has been publicly attacking the duchess of Sussex and the royal family since before her May wedding to Prince Harry and continues to do so in interviews and on Twitter. Samantha said she would hold her sister "responsible" if their father, 74-year-old Thomas Markle Sr., died and also said "the royals are an embarrassment for being so cold," Cosmopolitan reported Wednesday.
Samantha will appear on the U.K.'s Celebrity Big Brother in August, Deadline reported Friday. "All the celebrity housemates have…weathered their own media storms," the series' executive editor, Tamsin Dodgson, told the publication. "Under Big Brother's eye, their stories will be once again firmly in the spotlight and in the national conversation." The reality-TV show follows celebrities who live in a house together, isolated from the outside world.
Munn also said she flew to the San Diego Comic-Con from London, where she and her friends and family took a photo like one Meghan Markle had. "Back in the day, when she was a teenager, she went and took a picture in front of Buckingham Palace, and now she lives there," the actress told ET Thursday. "Maybe somebody else can marry a prince."
Munn doesn't want to be that somebody, however, because "when you become a royal, you have to give up."
"I don't want to have to give up my career," she told the publication. She'd rather one of her friends marry royalty so she could get the "perks."
Munn also received the IMDb STARmeter Award at Comic-Con Thursday. "Olivia is no stranger to the Top 10 of our STARmeter chart and has been a fan favorite for some time now," IMDb's founder and CEO, Col Needham, said before presenting her with the award in a video. The STARmeter chart is based on popularity on IMDb.