Olivia Munn Slams Go Fug Yourself Blog: 'Their Blatant Hypocrisy is Nauseating' by Tying a Woman's Worth to Her Looks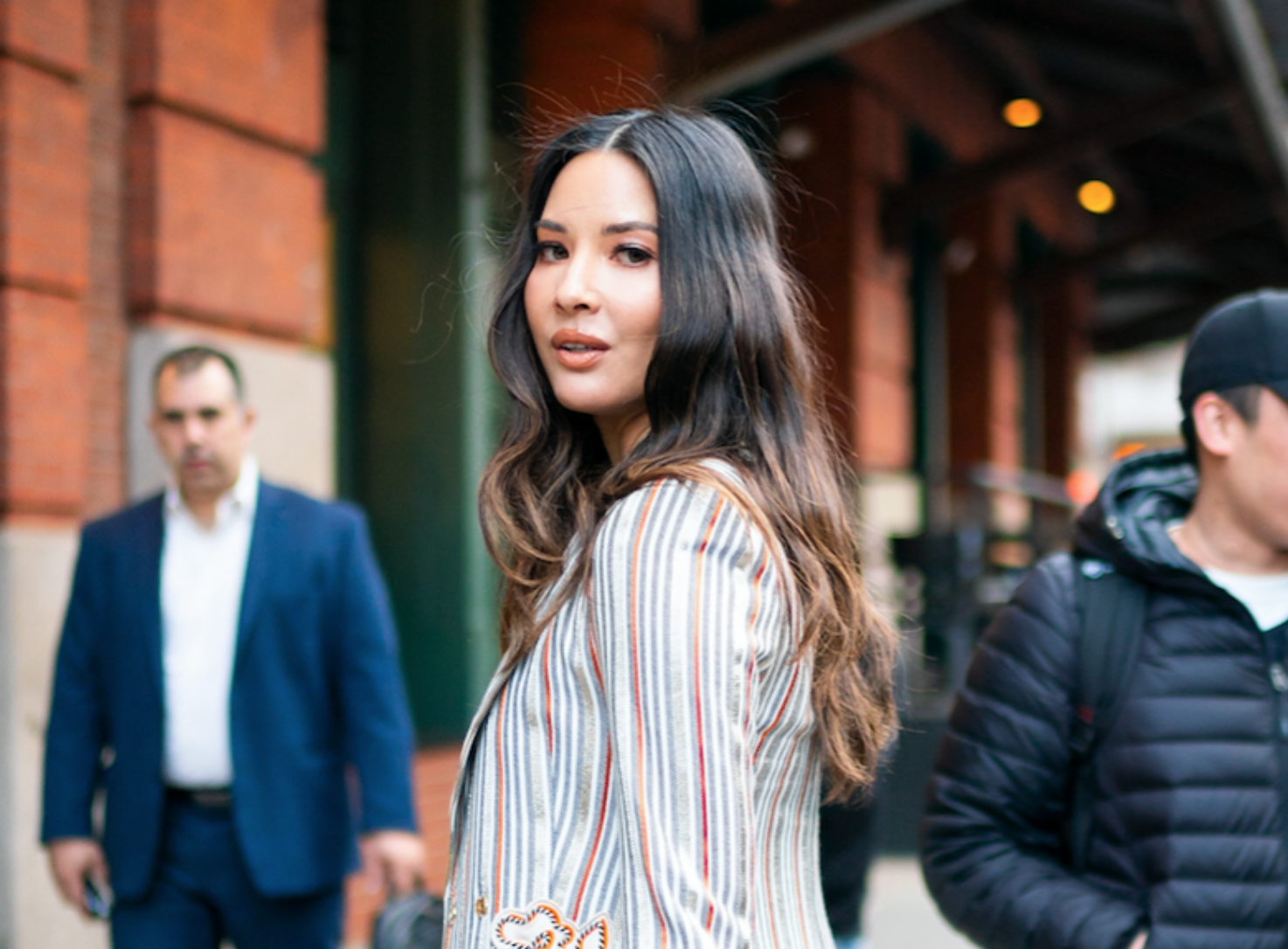 Olivia Munn took aim at fashion blog Go Fug Yourself on Thursday for their "blatant hypocrisy" in contributing to a culture where it is okay to judge and minimize women.
Munn, 38, shared on Twitter Thursday an essay she wrote about Go Fug Yourself creators Heather Cocks and Jessica Morgan and their criticism of other women. While Munn acknowledged that celebrities open themselves up to scrutiny as public figures, she claimed to have penned the essay not because they "hurt" her or because she believed "things will change."
"I'm writing this because people shouldn't get away with spewing whatever vitriol they want just by betting on the antiquated notion that the people they target won't say anything," she explained.
The sorts of acid-tongued critiques given on GFY and similar sites, argued Munn, "ultimately contributes to the perpetual minimization of women and propagates the idea that our worth is predominantly (or singularly) tied to our looks."
Munn wrote that Cocks, Morgan and others had "anointed themselves as judge and jury of what's fashionable," but she claimed these same people were perpetuating something very unattractive with their comments.
"Their blatant hypocrisy is nauseating," wrote Munn, "they claim to employ some sort of subjective barometer for goodness and beauty even though what they do and write is neither good nor beautiful."
Munn cited the "integral" role social media has had in educating people on how to conduct themselves publicly, but she argued that it's unacceptable to remain oblivious to adequate social cues in 2019.
"There's no excuse for ignorance. A lot of people have had to wake up and acknowledge the part they've played in the suppression of women," she continued.
"And to the Fug You girls and all of your peers: Just because you're a woman doesn't mean you're not part of the problem. The world woke up in 2017 but you stayed sleeping."
"Heather Cocks and Jessica Morgan probably won't like this, but they'll have to learn that when you come for anyone publicly, you've now entered the public domain and you've chosen your opponent," Munn added.
Cocks and Morgan of Go Fug Yourself issued a statement to Newsweek in response to Munn's essay. While the pair said they don't necessarily agree with Munn's sentiment, they noted they are looking forward to seeing what's next from The Predator actress.
"We absolutely respect Olivia Munn's right to her opinion—even if we disagree, as we do here! Red carpet fashion is a big business and an art form like any other, and as such there is room to critique it," their statement read. "Having said that, we wish her nothing but the best and look forward to her next project."
Celebrities are constantly critiqued for their art, whether good or bad. Before Munn tweeted her essay on Thursday, pop crooner Justin Bieber fought back Wednesday after E! host Morgan Stewart criticized the 25-year-old for singing with a backing track at Coachella on April 21 during Ariana Grande's set. While Bieber slammed Stewart via Twitter for her choice to "belittle" him and for not "being positive," Grande took aim at bloggers as a whole.
"People are so lost. One day everybody that works at all them blogs will realize how unfulfilled they are and purposeless what they're doing is and hopefully shift their focus elsewhere," she wrote in a now-deleted tweet. "That's going to be a beautiful ass day for them! I can't wait for them to feel lit inside."