Olivia Munn Slams Vanity Fair Report Suggesting 'Timing' of 'The Predator' Star Accusations Wasn't Ideal
Director Shane Black has taken heat for hiring a registered sex offender to be in Fox's Friday release of The Predator, and star Olivia Munn's comments against this choice ultimately caused a bulk of the film's cast to ostracize her for speaking up.
The actor next took aim at Vanity Fair on Tuesday for publishing an article featuring a statement from castmate Jake Busey, who suggested how "the timing could have been better."
"So Vanity Fair, you're saying that I could've avoided being ostracized if I did what was convenient for others and not what was right," Munn, 38, tweeted Tuesday. "Does this rationale make sense to you because the onus been put on me? Next time, ask both sides because my rep would've told you that I wasn't the one who put this story out there publicly."
According to a September 6 report by the Los Angeles Times, Munn informed 20th Century Fox that an actor in Black's The Predator was a registered sex offender. Black was reportedly aware that Steven Wilder Striegel was jailed for six months after pleading guilty to exchanging inappropriate emails with a teenage girl. His scene was subsequently cut from the film by 20th Century Fox.
Vanity Fair's report with Busey's comments stemmed from his Monday interview with Us Weekly. In it, Busey explained how The Predator cast would've likely supported Munn's stance if she waited to speak on it until after the film's release.
"I think it could've been done like a month from now, and let the studio and the director have their night of the release and the movie and not destroy the movie over a discovery that was made a year after filming—and 10 years after the incident," Busey told Us Weekly. "I think the timing could have been better. The director was in tears at the red carpet, which is not really the way you want it to be. But it's done, it's put to bed."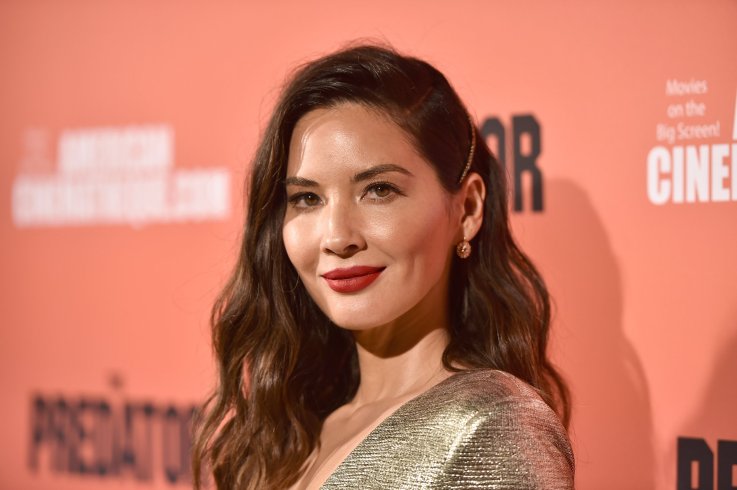 A representative for Munn couldn't be immediately reached, but she explained via Twitter why she decided to give a statement after the LA Times reached out to all main cast members. She believed "it didn't feel right to remain silent" on the matter.
"We were told that Shane had already given a statement & what he admitted to," Munn shared further. "Perhaps Vanity Fair should've waited, rather than rushing to say that I should have."
Not all of Munn's costars from The Predator shunned her. After her comments surfaced, Sterling K. Brown took to Twitter on September 8 to issue an apology to Munn after she told The Hollywood Reporter at the Toronto International Film Festival (TIFF) how she felt "isolated" by some of the film's cast upon coming forward.
"I'm sorry you're feeling so isolated, my dear. And I'm sorry you've been the only one to speak up publicly," Brown, 42, tweeted. "I was not at #TIFF so I didn't have an opportunity to be there with you."