Olivia Newton-John's Grandfather Escaped Hitler, Won Nobel Prize
Amid the tributes that poured in for Olivia Newton-John in the hours after her death on Monday were messages that discussed her deep-felt connection to her Jewish background and her famous grandfather.
Stand With Us, a non-profit group that promotes education about Israel and fighting antisemitism, tweeted that the actress/singer "held her family's Jewish identity close to her heart throughout her life, noting that 'My mother was very proud of her Jewish heritage, and talked about it a lot.'"
Newton-John's family announced her death on Monday at age 73 after a long battle with cancer. The star was eulogized by famous fans such as Mariah Carey, as well as by co-stars like John Travolta, who said his Grease counterpart "made all of our lives so much better."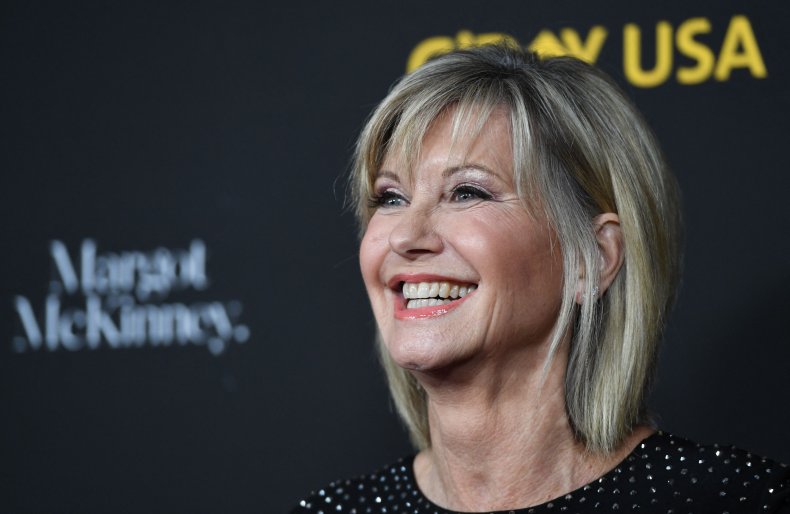 The beloved actress was also celebrated by fans worldwide, and special mentions were made of her roots in the United Kingdom, where she was born, and Australia, where she spent her formative years after her family emigrated there when she was 6 years old.
Her special bond with the German Jewish ancestry from her mother's side also became a topic among fans, with some people expressing their surprise on social media from learning that her grandfather was an especially important figure in the science world.
Who Is Max Born?
Her grandfather was respected physicist and mathematician Max Born, and much of his acclaim came after he fled the Nazis during the rise of Adolf Hitler. Though he doesn't have the name recognition today that his famous granddaughter has, he was celebrated during his lifetime for his work in the development of quantum mechanics and even won the 1954 Nobel Prize in Physics.
Karen Pollock, the chief executive of the Holocaust Educational Trust, was among the first to draw attention Newton-John's notable relative. She shared a passage on Twitter from The Jewish Chronicle's obituary of the star that included a brief description of Born's accomplishments.
The Chronicle's story also contained a couple of lines about Born from Don't Stop Believin', Newton-John's 2019 memoir.
"In 1933, my Jewish grandfather fled from Germany with his wife, Hedwig, to escape Hitler's regime," she wrote. "He was not only a brilliant mind but also a humanitarian who helped Jews escape Germany. I'm extremely proud of my peace-loving grandfather."
Elsewhere in Don't Stop Believin', Newton-John wrote that her grandfather was close friends with Albert Einstein. While her mother was a young girl, Newton-John said Einstein "spent many evenings in her family house playing violin while my grandfather played piano."
Meanwhile, a younger generation may have come upon Born's name on December 11, 2017. On that day, a Google Doodle celebrated his 135th birthday.
Born isn't Newton-John's only remarkable relative, though.
Journalist John Nichols tweeted that Newton-John's great-grandfather was "revered German jurist Victor Ehrenberg."
Her father, Brinley Newton-John, also has his own place in history. He was a British intelligence officer who was involved with the capture of Hitler's deputy Rudolf Hess.
Newsweek reached out to Newton-John's representatives for comment.