Olivia Newton-John Slams Death Rumors Suggesting She Has 'Weeks' to Live, Says They're 'Greatly Exaggerated'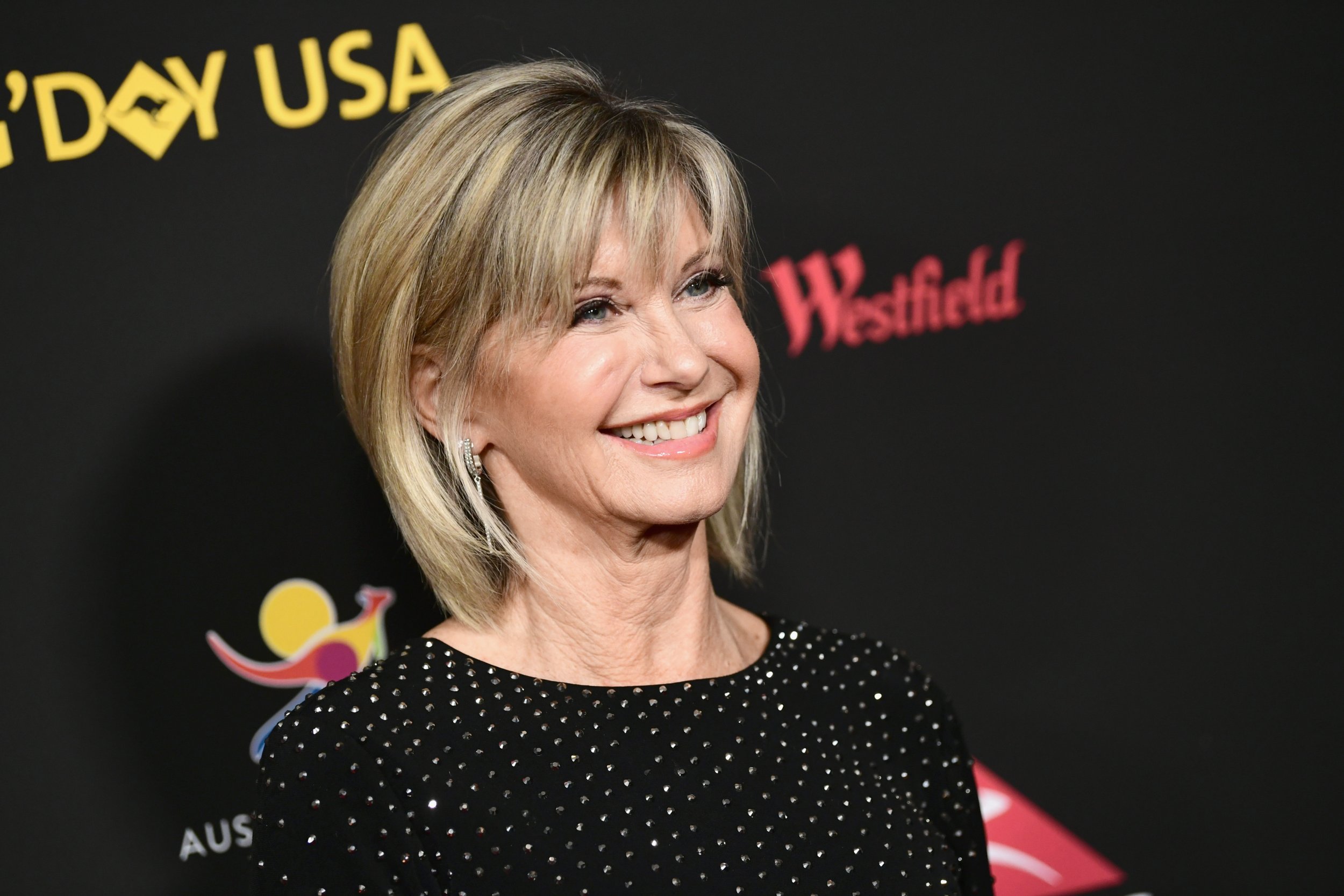 Australian singer and actress Olivia Newton-John probably didn't expect her 2019 to begin with debunking rumors about her dying, but she's been forced to deny "greatly exaggerated" reports that suggest she only has "weeks" left to live.
Rumors in regards to Newton-John's health first surfaced in a so-called "exclusive" report from Radar Online on December 26. The report was laced with quotes from apparent sources who claimed her days were numbered as she would likely die before her daughter Chloe Rose Lattanzi's wedding day.
"Olivia's bodily functions appear to be shutting down, but she refuses to let go until she makes it through Chloe's wedding day," the apparent source told Radar Online.
As speculation into the Grease star's last days began to make waves on the internet, Newton-John set out to prove said rumors couldn't be further from the truth. She shared a video to Twitter on Tuesday, where she appeared to be healthy and all-smiles, to explain the status of her health.
"Happy New Year, everyone...I just want to say the rumors of my death have been greatly exaggerated, to quote a very famous quote, and I'm doing great and I want to wish all of you the happiest, healthiest 2019 that's possible," she said. "Thank you all for the wonderful love and support for me and for my Olivia Newton-John Cancer Wellness Centre in Melbourne, Australia."
Newton-John's social media manager Randy Slovacek spoke out against the report from Radar Online via The Herald Sun, saying: "We have stated over and over again publicly she's feeling better. People just seem to want to believe some dramatic turn."
Newton-John's niece Tottie Goldsmith addressed the speculation via Channel 7's Sunrise in Australia. "You can rest assured she is going nowhere and in really good health," she said. "A sick rumor."
The 70-year-old Xanadu star was initially diagnosed with breast cancer in 1992, which she wound up clearing after partaking in chemotherapy treatments. The singer-actress later announced she had breast cancer for the second time in 2017. This time, however, it had managed to spread to her shoulder.
Newton-John revealed her latest cancer diagnosis in September when speaking to Australian news program Channel 7's Sunday Night.
"I'm one of millions in this fight, in this journey," she explained on Sunday Night, according to ET Online. "A lot of people see it as a fight and wherever you choose to see it, that's your prerogative. ... I see it as part of my mission, maybe."
Added Newton-John, "There are other people out there doing much, much worse than me. And I'm a very privileged person and I'm very aware of that. I have nothing to really complain about."