Olivia Rodrigo to Shoot Videos With Biden, Fauci in Bid to Get Youths Vaccinated
Actress and singer/songwriter Olivia Rodrigo is expected to visit the White House on Wednesday to record videos with President Joe Biden and Dr. Anthony Fauci intended to encourage young Americans to get vaccinated against COVID-19.
White House assistant press secretary Kevin Munoz confirmed Rodrigo's planned visit in a tweet Tuesday morning.
"Tomorrow, @OliviaRodrigo is coming to the White House to meet with @POTUS and talk about the importance of young people getting vaccinated," Munoz's tweet said. "I am very, very excited."
Munoz included with his tweet a screenshot of a recent photo of Biden as a young man that was posted to the president's Instagram account. The photo's caption read, "I know this young person would've gotten vaccinated, but we've got to get other young people protected as well. Who's willing to help?"
Rodrigo was among the more than 8,300 people who commented. She wrote, "I'm in! see you tomorrow at the white house!"
"You bet!" Biden responded.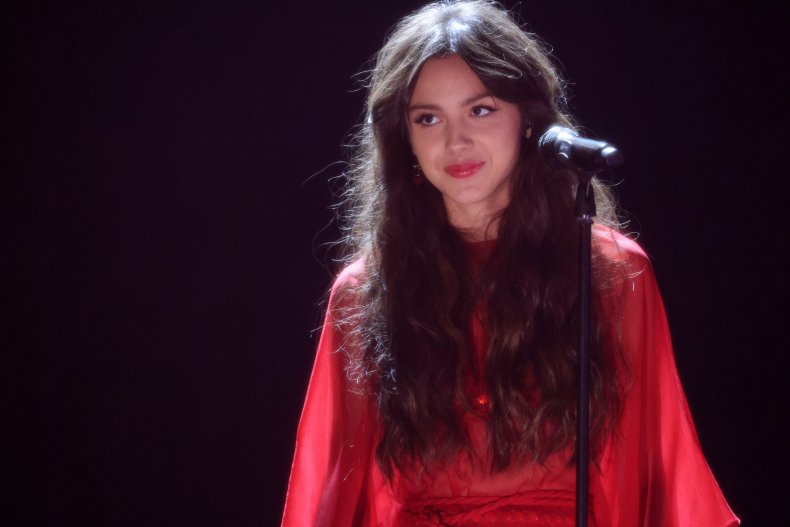 An unnamed White House official told reporters with the Associated Press, Bloomberg, Forbes and other media outlets that the meeting would include Fauci, the director of the National Institute of Allergy and Infectious Diseases and Biden's chief medical adviser. Rodrigo is expected to participate in recording videos "about the importance of young people getting vaccinated," the official told reporters.
Newsweek reached out to the White House for further comment but did not hear back before publication.
Rodrigo is an 18-year-old pop star who gained fame as a teenager for her appearance on Bizaardvark and High School Musical: The Musical: The Series, both of which were Disney Channel television series. She gained additional attention earlier this year with the release of her smash single "Drivers License." Less than three months after its release, the song became the first single to total 1 billion streams around the globe by late March, according to Billboard.
After the success of "Drivers License," Rodrigo released her debut album, Sour, on May 21. The album debuted at the top of the Billboard 200 albums chart and returned to that top position two more times by Monday, according to The New York Times.
Rodrigo's visit to the White House will come as Biden continues to encourage young people throughout the country to get vaccinated against COVID-19. Officials with Biden's administration said last month they were striving to encourage Americans between the ages of 18 and 26 to get vaccinated against the virus, which Johns Hopkins University's Coronavirus Resource Center estimates has killed more than 607,000 people in the U.S. since the pandemic began.