Olivia Rodrigo and These Other Stars Are Urging People to Get the COVID-19 Vaccine
Actress and singer-songwriter Olivia Rodrigo visited the White House on July 14 to record videos with President Joe Biden and Dr. Anthony Fauci intended to encourage young Americans to get vaccinated against COVID-19.
Rodrigo, 18, is a hugely popular star. She gained fame as a teenager for her appearance on Bizaardvark and High School Musical: The Musical-The Series, both of which were Disney Channel television series. She gained additional attention earlier this year with the release of her smash single "drivers license." Less than three months after its release, the song became the first single to total 1 billion streams around the globe by late March, according to Billboard.
Rodrigo released her debut album, Sour, on May 21. The album debuted at the top of the Billboard 200 albums chart and returned to that top position two more times by July 12, just before she visited the White House, The New York Times reported.
Public health officials have struggled to persuade certain demographics, such as younger people, to take the COVID-19 vaccines and celebrities have offered a hand to help get the message across.
Many celebrities have come out in favor of taking the vaccine, with some even recording songs encouraging people to take the jab.
Along with Rodrigo, here are some of the other stars who have recorded songs encouraging people to take the vaccine.
Dolly Parton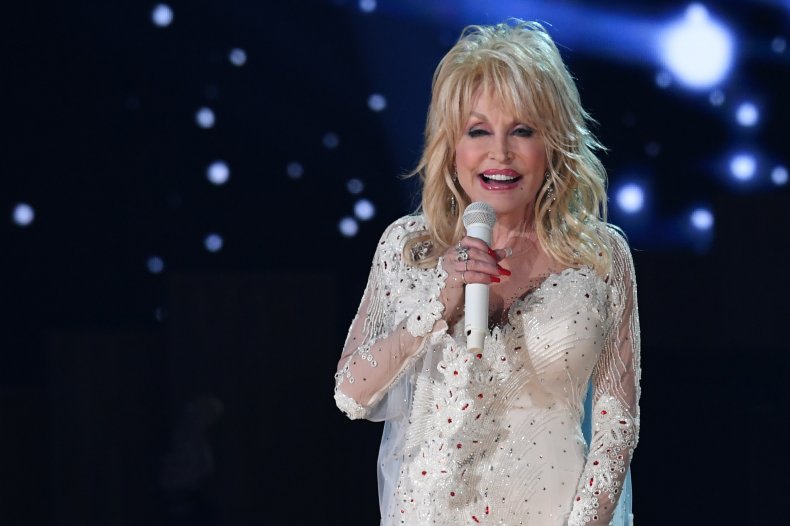 The legendary country singer famously adapted the lyrics to her 1974 hit "Jolene" on March 2 when she was getting her vaccine at Vanderbilt University Medical Center in Nashville, Tennessee.
"Vaccine, vaccine, vaccine, vaccine, I'm begging of you, please don't hesitate," Dolly Parton sang in a video, before being injected with the Moderna dose.
Carole King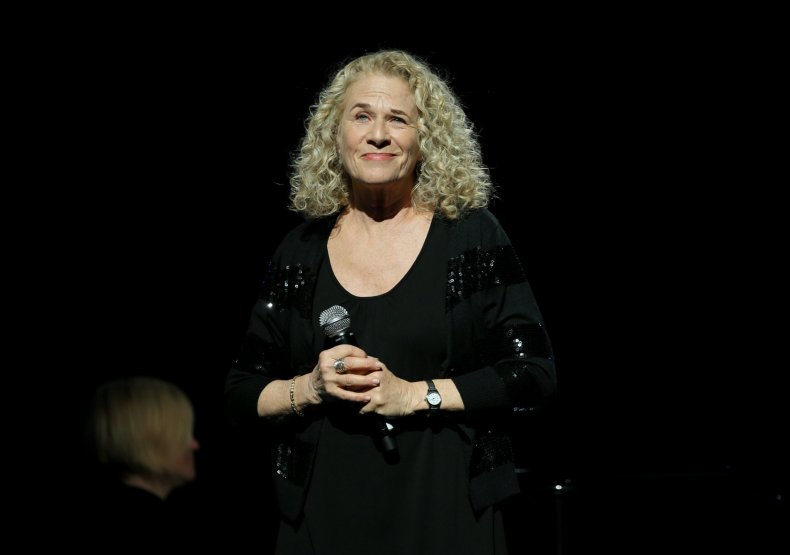 In a Twitter post in March, Carole King said that Parton had inspired her to record her own vaccination song.
The post features a video of King playing the piano and singing her hit "It's too late," having changed the lyrics to "You're going to be so strong and healthy, when it's your turn, just take it. Don't be too late, baby. Don't hesitate."
Juvenile
The New Orleans-based rapper is encouraging everyone to get inoculated by adapting his 1999 hit "Back That Thang Up" with Mannie Fresh. The new version is appropriately-named "Vax That Thang Up." The original music remains mainly intact in the new version, but the lyrics are changed to include some pro-vaccine messages.
Juvenile opens the song promoting a new dating app for Black singles, before rapping: "Before you find a date, yeah, you gotta wait, yeah / Gotta go vaccinate yeah, get it straight, yeah."
A National Census Bureau survey in February had found that Black adults under the age 40 were the most likely group in the U.S. to resist vaccination.
In a statement to Rolling Stone, the rapper said: "I just wanted to do something positive for my people and to stand in the front to show that I'm willing to sacrifice my life, not just for me but also for my family. We don't know what we're facing right now but we really do all need to be vaccinated so we can continue to do our thing and survive."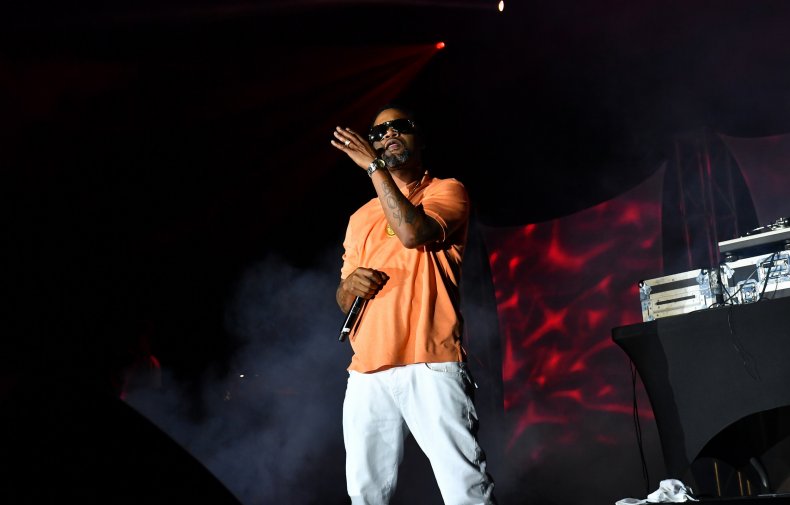 Miley Cyrus
In her video for "Angels Like You" that was released in March, Miley Cyrus encourages everyone to take the vaccine in a note at the end. The video also includes Cyrus performing a COVID-safe concert in February, the first one for the star since the start of the pandemic, Billboard reported. The video features shots of the audience, which was made up of fully vaccinated, mask-wearing healthcare workers and other frontline workers.
"We all look forward to being together again + this can happen sooner than we may have thought with vaccines becoming more available. Each of us can help stop the pandemic by being vaccinated. Together we can make the experience of live music a reality again," the singer's note at the end says.
Jeff Hardy
The WWE superstar has written a song a song called "Vaccine" that he is hoping to release in 2021.
In December 2020, the wrestler told Metro: "I wrote a song called 'Vaccine,' man. It's gonna be on our album, hopefully coming out in 2021—if the world don't end.
"God, so many good ideas that are gonna [sic] be out hopefully in 2021 if I can get back to Nashville to record them. I wrote this song called 'Vaccine' about how a vaccine is needed, because that's the ultimate hope as far as the world because you see it every day on the news," Hardy added.