Olivia Wilde Claps Back At Backlash After Calling A$AP Rocky 'Hot'
Actress Olivia Wilde was not taking any criticism for calling A$AP Rocky "hot" after she was slammed for her "inappropriate" comment.
The drama started when Wilde, 38, posted a video to her Instagram stories of Rocky enthusiastically supporting his partner, Rihanna, as she performed the Super Bowl LVII half time show at State Farm Stadium in Glendale, Arizona on February 12.
In the clip, the rapper can be seeing filming his girlfriend on his phone from the side of the stage as he smiled widely. Then he jumps up and down during Rihanna's performance.
Wilde tagged both Rihanna and Rocky, both 34, on her Instagram story and captioned the post: "If I thought he was hot before, this really put me over the edge."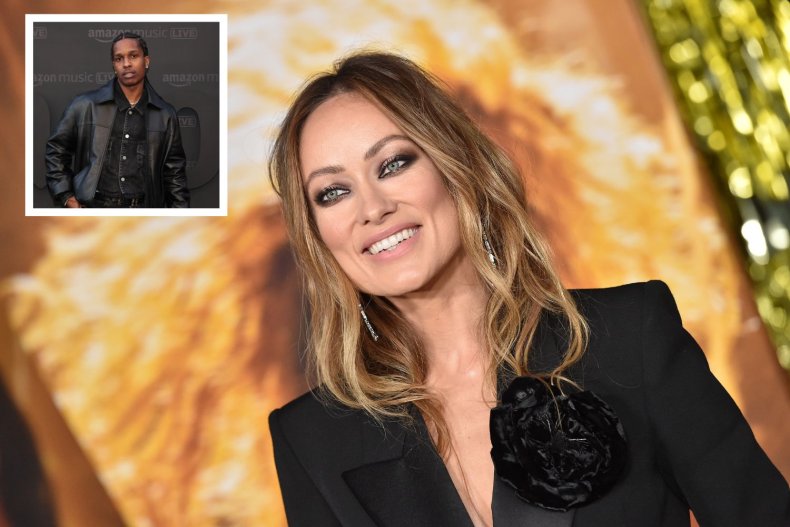 But some fans were not happy and slammed the actress and film director for her post.
"The way she's saying this with her whole chest and tagging both of them…it's embarrassing," wrote one person on Twitter.
Another added: "She needs to chill asap."
And a third agreed: "This is so inappropriate."
Following the backlash, Wilde deleted the Instagram story, but then reposted the clip of Rocky at the Super Bowl and hit out at her critics.
"For anyone who got it twisted," Olivia wrote, adding an eye roll emoji. "It's hot to respect your partner. Especially when your partner just did thaaaaaat."
Rihanna and Rocky began dating in 2020 and welcomed their first child together, a son, in May 2022.
During her Super Bowl performance, Rihanna showed off her baby bump, revealing she was pregnant with their second child.
As for Wilde, her most recent relationship was with pop star Harry Styles, 29. The pair met as she directed him in her sophomore feature film, Don't Worry Darling, but they went their separate ways in November 2022 after almost two years of dating.
Prior to that, Wilde was in a long-term relationship with Ted Lasso actor, Jason Sudeikis, 47, from 2013 until 2020. They share two children, a son named Otis, 8, and a daughter, Daisy, 6.
Wilde's breakup with Sudeikis and subsequent relationship with Styles was not without its fair share of drama.
It was alleged Wilde began dating the "As It Was" singer while still engaged to Sudeikis, a claim she has denied.
She told Vanity Fair in September their marriage "was over long before" before she had even met Styles, but Sudeikis had previously said "I'll have a better understanding of why" they split "in a year."
"And an even better one in two, and an even greater one in five, and it'll go from being, you know, a book of my life to becoming a chapter to a paragraph to a line to a word to a doodle," the actor told GQ in July 2021.