Olivia Wilde Says Alleged Firing of Shia LaBeouf 'a Question of Semantics'
Olivia Wilde recently made further comments regarding Shia LaBeouf's departure from her film Don't Worry Darling, saying the controversy was merely a matter of "semantics."
The drama around Wilde's sophomore directing effort came to a head earlier this month as the much-talked-about film made its premiere at the 2022 Venice International Film Festival.
The film's problems started when LaBeouf left the production before filming had even started in 2020, with film studio Warner Bros saying he'd left because of scheduling conflicts.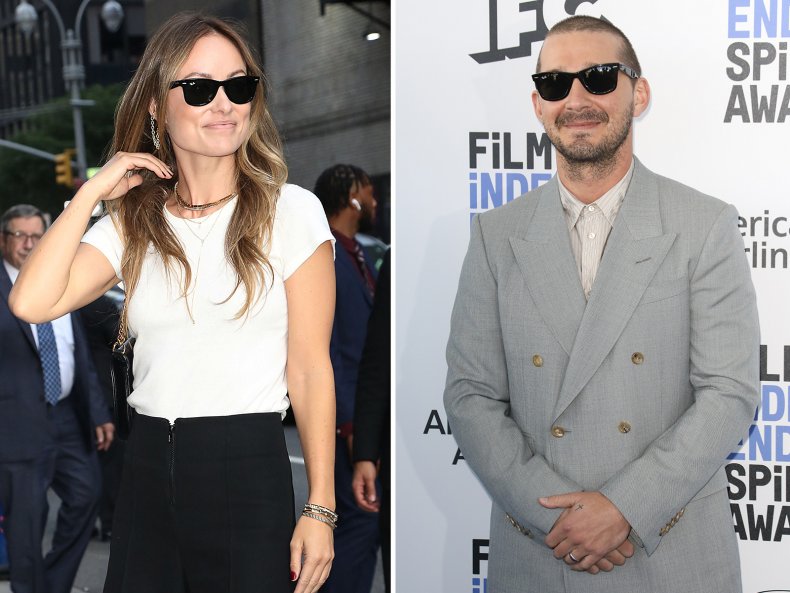 But in the press tour ahead of the premiere, Wilde actually claimed she had fired the actor.
LaBeouf vehemently denied that he was fired and said he left of his own volition because he was not happy with a "lack of rehearsal time" before filming was due to kick off.
Wilde appeared on Late Night with Stephen Colbert on Wednesday and attempted to put an end to the speculation.
"Once it became clear that it was not a tenable working relationship, I was given an ultimatum," she told the late-night host.
"I chose my actress, which I'm very happy I did. At the time, was I bummed that we weren't able to make it work? Sure. Did information about him come to light later that made me confident we made the right decision? Absolutely."
Wilde was referring to the December 2020 lawsuit from LaBeouf's former girlfriend, musician FKA Twigs, in which she claimed he'd committed sexual battery and assault, and he had inflicted emotional distress on her.
Wilde also told Colbert that she felt it was necessary to replace LaBeouf and she had not actually fired him.
"We had to replace Shia. He is a fantastic actor but it wasn't going to work," she explained.
"When he gave me the ultimatum of him or Florence, I chose Florence, and that was him feeling he was stepping away and me feeling we were moving on without him."
Colbert then clarified that the narrative around their conflict seemed to be they each gave a public explanation that suited their individual agendas and "both of you can think that you're right."
Wilde replied: "It's a question of semantics."
"It wasn't going to move forward in the way he wanted it to and so he had to leave."
She added that many film productions have conflicts leading up to filming, but everything worked out well in the end for Don't Worry Darling.
"In this case, everyone ended up with what they wanted... we ended up with a cast that I'm so proud of, with a movie I'm really thrilled about," Wilde concluded.
During the same interview, Wilde addressed "spit-gate" when the internet went into meltdown over a video where it seemed Harry Styles spit on his co-star Chris Pine at the Venice premiere.
"No, he did not [spit on Pine]. But I think it's a perfect example of, like, people will look for drama anywhere they can. Harry did not spit on Chris, in fact," she said.
Colbert replied that "only time will tell," and Wilde laughed, adding that Styles "really didn't" spit on his co-star.