U.S. Olympian Allison Baver Indicted Over Alleged False $10M PPP Claim for Elijah Wood Movie
Former U.S. Olympic short track speedskater Allison Baver has been charged with fraudulently obtaining $10 million in COVID-19 relief funds, part of which was allegedly used to help finance Elijah Wood's movie, No Man of God.
Baver, 41, stands accused of falsely claiming that her company, Allison Baver Entertainment, had 430 employees and a $4 million monthly payroll in several loan applications to the Paycheck Protection Program (PPP) in April 2020. Prosecutors have said that the company has no employees and no payroll.
On December 15, a grand jury in Salt Lake City, Utah, indicted Baver on eight counts of making false statements to a bank and one count of money laundering, according to Fox affiliate KSTU.
Pennsylvania native Baver, who is a resident of Utah, has yet to enter a plea. She has been issued a summons to be arraigned on January 18.
A spokesperson for the U.S. Attorney for Utah told KSTU that, if convicted, Baver faces 30 years in prison on the right bank fraud counts and 10 years on the single money laundering count.
Baver is listed as a producer on No Man of God, which was produced by Wood's production company, Company X/SpectreVision. Per the indictment, $150,000 was transferred from Allison Baver Entertainment to the film's production company.
KSTU reports that the government wants Baver to hand over approximately $9.7 million of the payments she is said to have obtained.
Newsweek has contacted representatives of Baver, Wood and the U.S. Attorney for Utah for comment.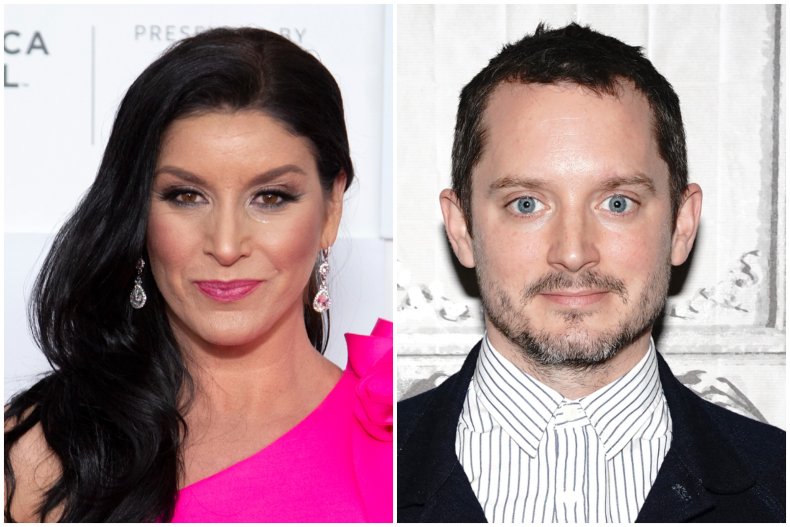 No Man of God tells the story of real-life serial killer Ted Bundy (played by Luke Kirby) and his unusual and complicated relationship with FBI agent Bill Hagmaier (Wood). The film was released in August 2021.
In an interview with The Hollywood Reporter, which was published in September, Wood spoke about the challenges of preparing to portray Hagmaier on screen.
He said: "I [listened to tapes of Hagmaier's conversations with Bundy] and there were a lot of audio interviews, too, with Bill recounting a lot of what he experienced. Then in addition to the audio of their time together that I pored over, and then, obviously, the document of the script itself.
"Also, Bill availed himself to everyone on the film. The only unfortunate aspect of shooting the movie was that we shot it COVID-compliant so nobody was allowed to travel.
"The plan was to go back east and spend time with Bill prior to shooting and that was not possible. It's really my only regret about the entire experience is not being able to meet Bill in person, as of yet, or be able to spend time with him. A phone call can only sort of glean so much."