Olympian Hospitalized After Violent Attack on Streets of Dublin
Irish Olympian Jack Woolley was enjoying a night out with friends when he was randomly attacked in the early hours of Saturday morning.
Woolley, 22, wrote on his Instagram account that he has been hospitalized following the attack and is now undergoing facial reconstructive surgery.
The Olympian shared selfies from his hospital bed on Saturday morning.
"Last night I went for a meal with my friend...heading back along the River Liffey a gang of roughly 8-12 men and women in their 20's began violently attacking people along the boardwalk. Unfortunately I was victim to these random attacks as I was just walking by before I was punched in the face by one of these group members," Woolley wrote.
"Only one punch and followed by 'my mistake wrong person' then they continued to run off down the road attacking more civilians minding their own business. Luckily I was able to phone an ambulance and stay conscious," Woolley continued. "My friends helped me through out all over this and I'm glad to say they both are well and safe. I am lucky this is all that happened as there were a handful of us hospitalized."
'Thank you all again for the support and kind messages. I hope for a speedy recovery. It's been a tough couple of months," he concluded.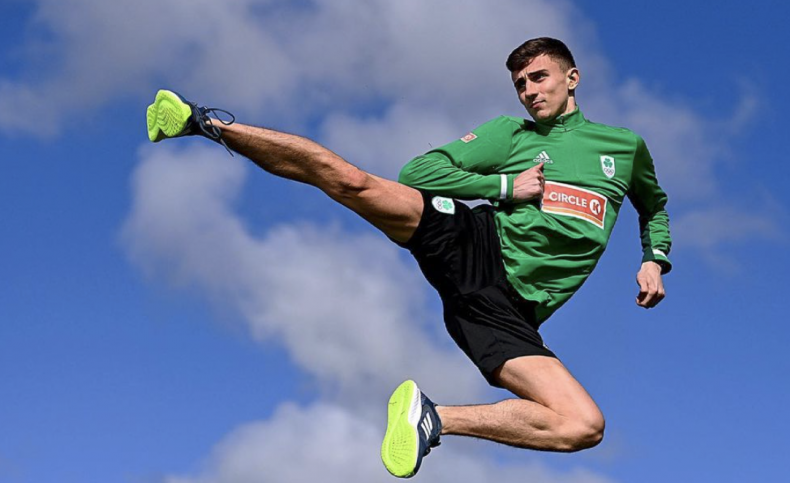 Woolley told Irish media that while his injuries were substantial, other victims were attacked with glass bottles and at least two were stabbed.
Woolley is widely considered a hero around Ireland for representing his country in Taekwondo during the Tokyo Olympics. The Tallaght local became the first-ever representative of the country for his sport. In a 2016 documentary titled The Road to Rio, Woolley opened up about his sexuality and told documentarians that he had just come out as bisexual to his family.
Now, people are taking to social media to express their anger and are asking for a greater police presence in the area. Peter Tatchell, a British human rights campaigner, tweeted, "Bisexual Olympic hero Jack Woolley brutally battered by gang of 12 & will require facial reconstructive surgery. SHAME! The battle for LGBT+ rights is NOT over!"
Irish drag queen Davina Devine tweeted in response to news about the attack, "This city is gone like Gotham city, scum running riot on it, not a cop to be seen... turning into a SH*THOLE....And it starts at the top...."
Irish news anchor Shane Beatty also expressed his disgust by tweeting, "These mindless acts of violence on the streets are horrific. What can be done?" and referred to Dublin as "out of control."
RTÉ reports that the investigation is still ongoing and that no arrests have been made.