Olympic Committee Says Japan 'Absolutely Not' Postponing Olympics After Donald Trump Suggests It Should
The International Olympic Committee (IOC) on Friday disregarded President Donald Trump's suggestion to postpone the 2020 Olympics, stating that they will "absolutely not" be postponed.
"The IOC and the organizing committee are not considering cancellation or postponement—absolutely not at all," said Seiko Hashimoto, a former Olympic bronze medalist and Japan's Olympic minister.
Hashimoto's comments came just days after Trump said he thinks the committee should consider postponing the 2020 Olympics because of the coronavirus outbreak.
"I just can't see having no people there. In other words, not allowing people," Trump said Thursday at the White House. "Maybe, and this is just my idea, maybe they postpone it for a year."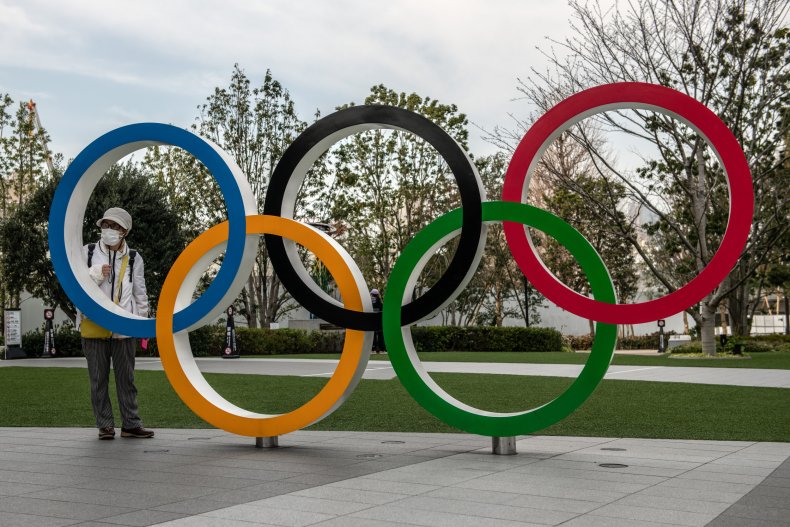 Trump's suggestion to postpone the Olympics follows decisions to cancel a number of prominent sporting events amid the coronavirus outbreak, which has infected over 132,000 people worldwide. In the U.S., nearly every professional sports league decided to suspend or cancel their upcoming events. On Wednesday, the NBA suspended its season with just 14 games left, as did the MLS and NHL.
MLB canceled the remainder of its spring training and will have a delayed start to its regular season, and the XFL canceled the remainder of its season. The NCAA canceled its upcoming March Madness men's basketball tournament as well as the reminder of all its spring games.
Among other consequences, a cancellation or postponement of the Olympics would affect 11,000 Olympic and 4,400 Paralympic athletes, staff members, sponsorships and the thousands of fans who plan on attending.
Despite the abundance of sporting events being canceled in the U.S., Hashimoto said the IOC was "pursuing preparations toward holding a safe and secure event." "We will do our utmost to achieve the event as planned," she added.
Hashimoto's comments contrast with those recently made by a member of the Olympics' organizing committee, Haruyuki Takahashi.
"We need to start preparing for any possibility. If the games can't be held in the summer, a delay of one or two years would be most feasible," Takahashi told Reuters.
In addition to Hashimoto's comments, Yoshiro Mori, head of the Olympics' organizing committee, disagreed that the games could be delayed.
"It is our basic stance that we press ahead with preparation for a safe and secure Olympics," Mori told reporters at a press conference on Wednesday. "Therefore, we are not at all thinking about changing courses or plans."
A spokesman for the IOC, Mark Adams also agreed that the Olympics will go on as planned.
"The conclusion from us is that the games are going ahead. The games will go ahead, we're confident they will go ahead, and we're confident they will start on the 24th of July," Adams said during a press conference.
The novel coronavirus originated in Wuhan, China, and has continued to spread across the world. According to the World Health Organization, there are at least 675 confirmed cases in Japan as of Friday.