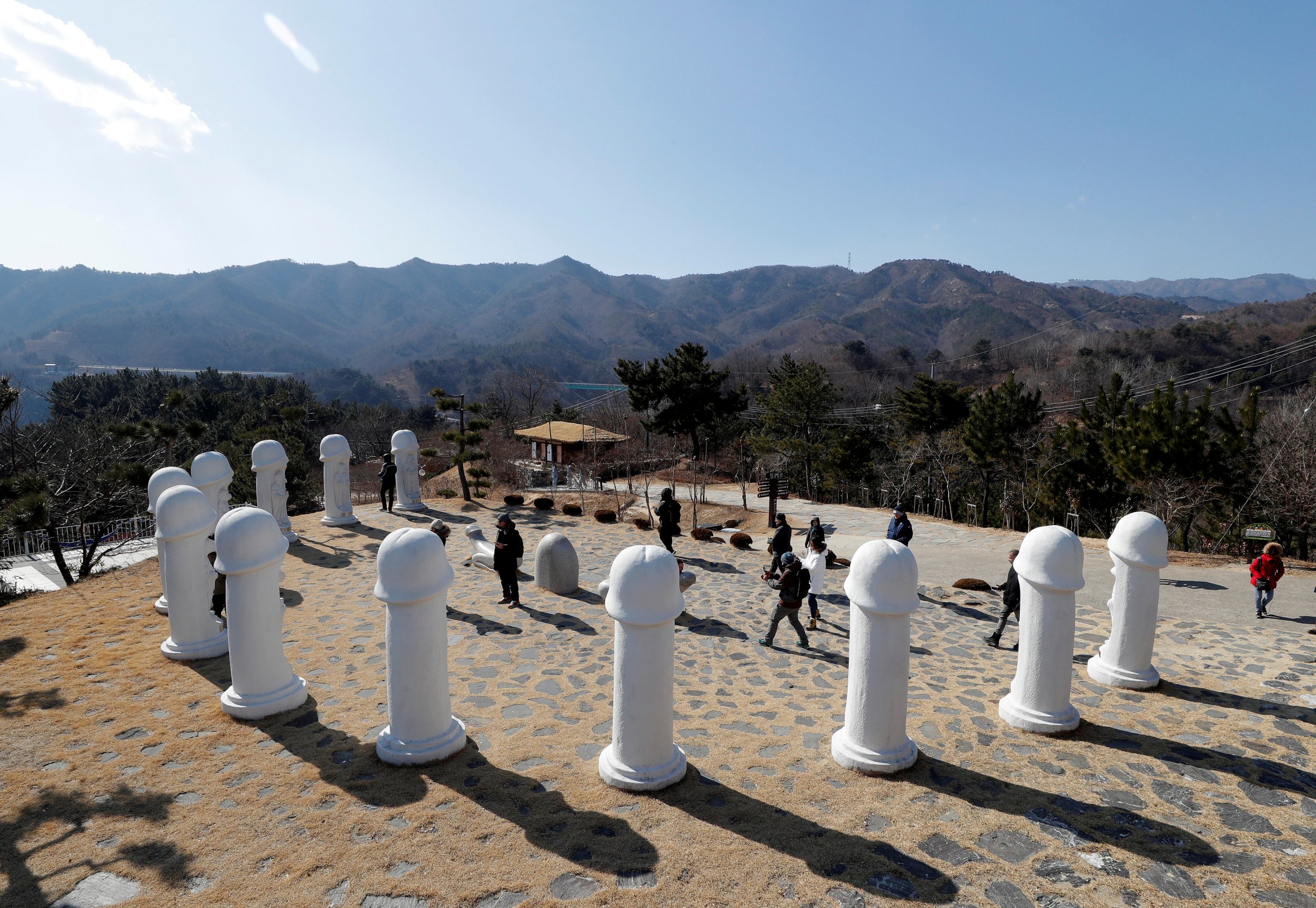 So far, the 2018 Winter Olympics has brought one scandal for a Japanese speed skater, fandom for snowboarder Chloe Kim's foodie side and attention to one obscure South Korean park filled with penis art.
Related: Ibuprofen Could Make Healthy Men Infertile
As Reuters reported, people visiting Pyeongchang, South Korea, also are trekking to nearby Haesindang Park, also known as Penis Park.
The park has phallic totem poles, benches, wind chimes and a cannon, the latter of which comes with a warning against attempts to mount it.
"I've been all over the world and I've never seen anything like this," Keith Childs, a London resident working at the Olympic games, told Reuters.
According to legend, and the official South Korea tourism site, the park was erected by villagers after a young virgin drowned while harvesting seaweed. Following her death, villagers were unable to catch any fish, and many believed it was because of the woman's demise. So, they created wood carvings and held religious ceremonies in an attempt to appease her spirit. Eventually, fish once again appeared in the waters, and locals continued holding religious ceremonies twice a year.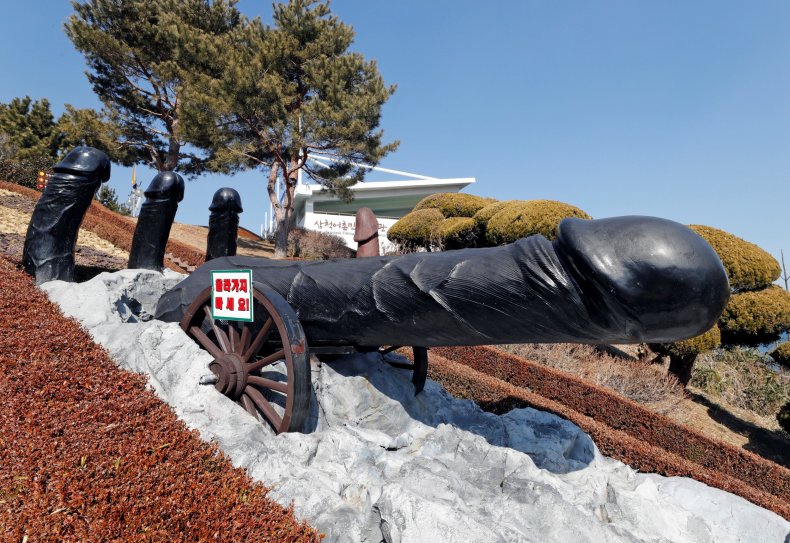 The homage to fertility is located in a country that has some of the lowest birth rates in the world. According to data from the World Bank, the fertility rate as of 2015 (the most recent year available) was 1.24 births per woman. This figure is lower than other industrialized nations like Japan, which has a birth rate of 1.5 births per woman and the United States at 1.8.
As the BBC reported in July 2017, the country's birth rate hit a record low last year. Officials estimated that about 360,000 babies were born in 2017, which raised concern about its impact on the economy. As the media outlet notes, a low birth rate would decrease the number of workers in the country and create proportionately higher welfare rates among the elderly population.
In an attempt to encourage its citizens to have more babies, the South Korean government has tried changing the country's traditional attitude about being an unwed parent, Reuters reported in 2015.
"We want to expand support for single mothers and also launch campaigns that will change people's perceptions of couples living together," an anonymous finance ministry official told the outlet at the time.
In 2016, the Korean government offered financial assistance for fertility treatment, regardless of economic need. They also increased paid paternity leave for working fathers. Families with at least three children would be prioritized at child care facilities, and teachers who had at least three kids could choose to work in whichever school they wanted, reported the Korean Herald.