Olympic Swimmer Saves Drowning Man Who Fell off Inflatable Unicorn at Sea: 'I Just Did What I Had to Do'
Former Olympic swimmer Filippo Magnini, 37, beat lifeguards in the race to save a drowning newlywed swimming off the coast of Sardinia on Sunday.
Andrea Benedetto was floating in an inflatable unicorn with his husband when he fell into the sea, the BBC reported. Because of a medical condition, he couldn't properly move his arms and legs.
BBC Persian journalist Soroush Pakzad, who witnessed the scene, said the couple's inflatable blew away in strong winds.
His husband tried to keep Benedetto's head above the water as their friends called for help. Luckily, Magnini was in earshot and swam over from the nearby Cala Sinzias beach. He kept Benedetto's head afloat as lifeguards raced over with a rescue raft.
"[Benedetto] was in a lot of trouble: he was quite frightened, he was really stuck and had swallowed some seawater," Magnini told Italy's Corriere dello Sport. "When I reached him he wasn't even able to speak, and it wasn't easy to lift him onto the raft, so we laid him on an airbed belonging to other bathers nearby."
"I just did what I had to do," he added.
Lifeguards and a doctor gave Benedetto an oxygen mask while he waited for an ambulance to arrive, Corriere reported.
Per the BBC, he later said: "When I became conscious my first thought was about my husband."
It wasn't until a few hours later that he realized Magnini had saved his life. "I didn't have any chance to thank him as I have no contact with him. I hope to be able to thank him in person," he added.
Magnini won a bronze medal in the 4×200m freestyle relay at the 2004 Summer Olympics in Athens, Greece. He has won several other international medals, including two World Championships golds and seven European Championship golds, according to ESPN.
In November 2018 the retired swimmer made headlines in Italy when he received a four-year ban from the country's anti-doping agency, the outlet reported.
He was found guilty of using and attempting to use banned substances alongside teammate Michele Santucci. Their team won bronze in a relay race at 2015's world championships.
But Magnani, who had not tested positive for doping, said "I didn't do anything. This sentence is ridiculous."
The swimmer previously worked with nutritionist Guido Porcellini, who received a 30-year ban over accusations he gave illegal drugs to athletes.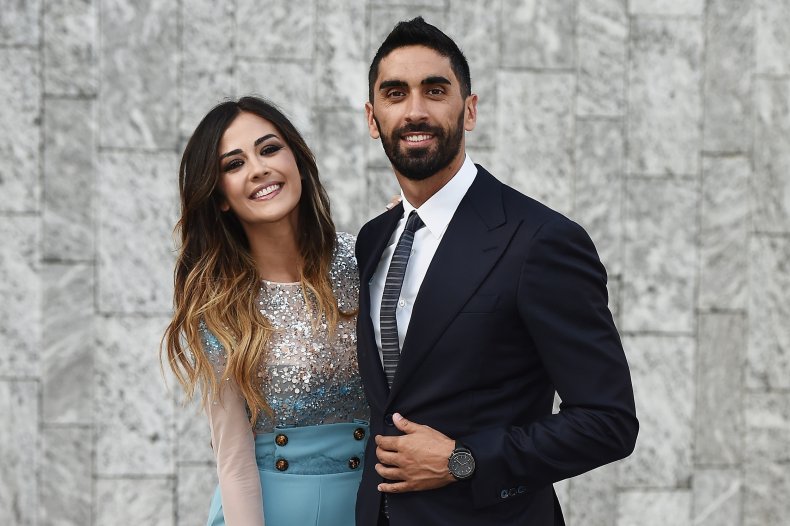 A serene swimmer in Florida recently had a close escape of her own when she was taking a dip off the waters of Panama City Beach. Little did she know, a shark had been trailing her for almost a minute.
Eventually roused by the cries of onlookers from the beach, she changed course and raced towards the shore. Luckily, the shark appeared to lose interest and drifted away.