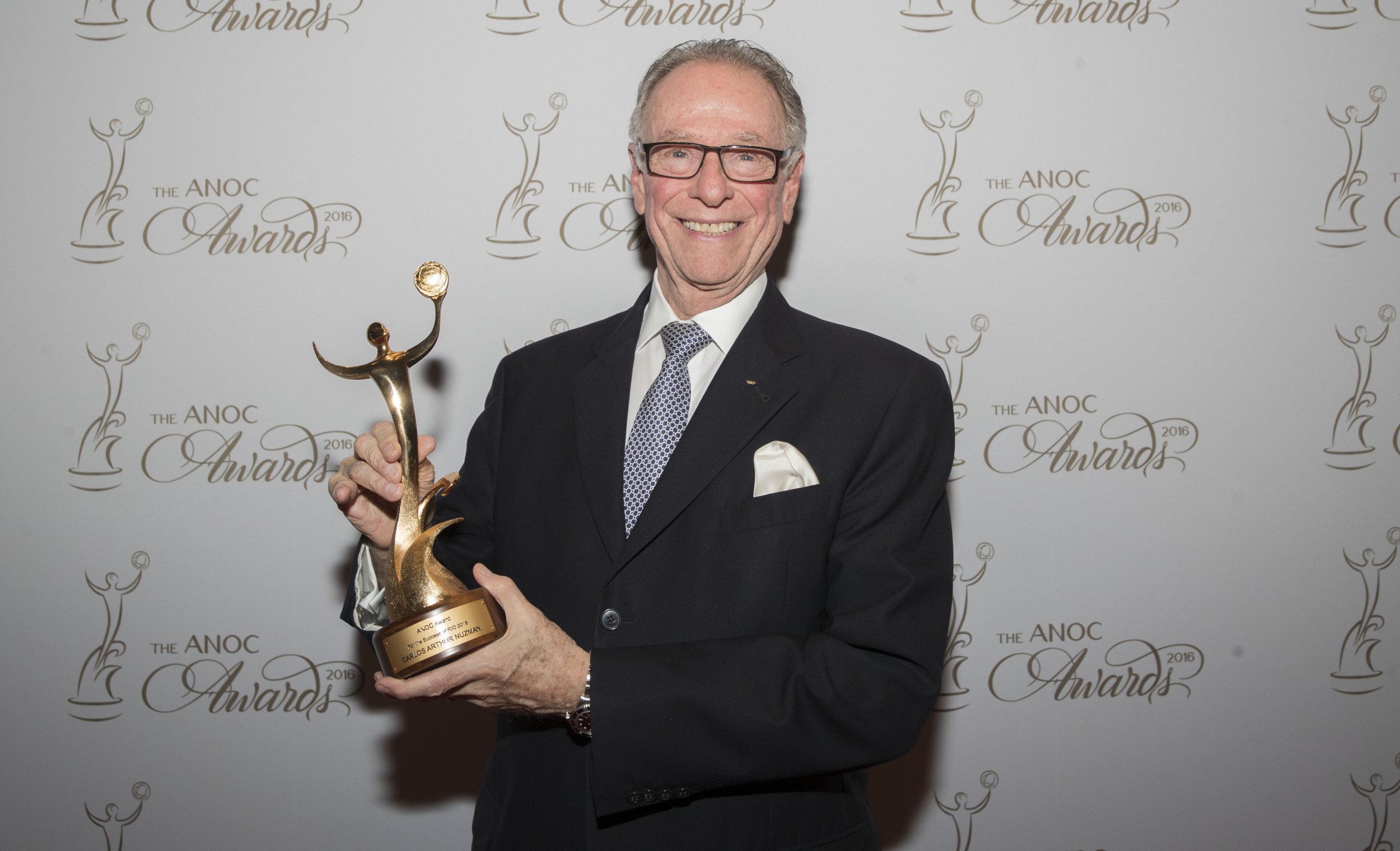 The head of Brazil's 2016 Olympics in Rio De Janeiro was arrested Thursday after it was revealed he had 16 bars of gold stashed away in a Swiss bank. It's alleged Carlos Nuzman was involved in a vote-buying scheme.
The revelations come after prosecutors from across the globe launched the so-called "Unfair Play" investigation last month.
"In the past 10-22 years of his presidency of the Brazilian Olympic Committee, Nuzman increased his wealth by 457 percent, without a clear indication of [where this came from], as well as maintained a part of his wealth hidden in Switzerland," prosecutors said, according to the Financial Times. "For example, he only declared 16 bars of gold, each weighing one kilogramme… on September 20, 2017, after the start of Operation Unfair Play."
Brazilian and French authorities have alleged Nuzman played a key role in funneling $2 million to former IOC member Lamine Diack, who helped land Rio the 2016 games, ESPN reported. Rio won the games in 2009 with 66 votes in the third round of voting among the IOC members.
"Nuzman was the agent responsible for uniting the different interests, making contacts, oiling the relations and arranging the mechanism for passing the bribes from [former Rio State Governor Sergio] Cabral directly to African members of the International Olympic Committee," the prosecutors' office said after Nuzman was questioned by authorities, according to the Financial Times.
Just two weeks after being questioned, Nuzman amended his tax forms to add some $600,000 in income.
It's not particularly shocking that the 2016 Olympics have been tainted by corruption charges. The international sporting event, alongside its soccer counterpart the World Cup, has regularly been the subject of various shady plots involving millions of dollars in alleged bribes as well as vast cheating schemes (remember the 2014 doping scandal in Russia?).
Nuzman, 72, who has headed up Brazil's committee since 1995, has denied any wrongdoing. The International Olympic Committee has offered to work with prosecutors, but defended Nuzman.
"The IOC's Chief Ethics and Compliance Officer has asked the Brazilian authorities for full information in order to proceed with the IOC's investigation, and has offered the IOC's full cooperation," the group said in a statement, but added later, "[The IOC] also reiterates that the presumption of innocence prevails."