For O'Malley, Baltimore Rioting Complicates Bid Against Clinton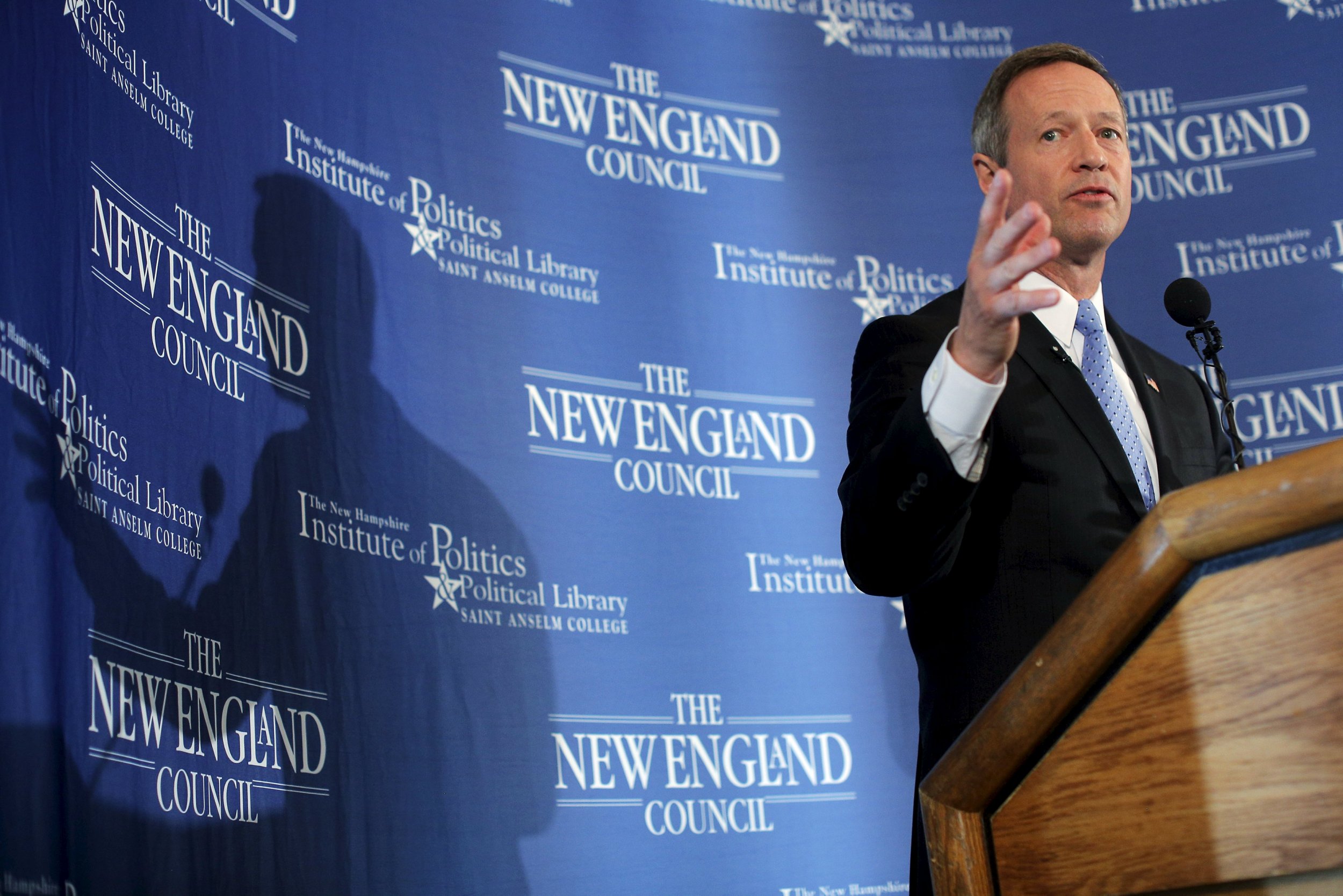 Former Baltimore Mayor and Maryland Governor Martin O'Malley canceled a European speaking tour to return to his riot-torn city in what could be an important moment in his likely presidential campaign.
O'Malley, who was Baltimore's mayor from 1999 to 2007 and later served two terms as governor, is basing his possible presidential candidacy, in part, on bringing economic development to the nation's 26th largest city. Part of O'Malley's implicit message is that he knows how to revive an economy and heal a racial divide. O'Malley was the last white mayor of Baltimore, where the majority of the population is black, and his website brags about his record on "social justice" and "public safety."
O'Malley didn't say exactly what he would or could do upon his return to Baltimore now that he no longer holds elective office in the state. But his decision to postpone a trip to Ireland, his ancestral home, and cancel paid speaking engagements underscores the severity of the situation in Baltimore, as well as how important this moment could be for O'Malley's presidential prospects. Violence and protests erupted in the city on Monday, the same day as the funeral of Freddie Gray, 25, an African-American man who suffered a nearly severed spine after being arrested and put into police custody.
O'Malley took to Twitter Monday, prior to canceling his trip. "I'm saddened that the City I love is in such pain this night," he tweeted.
Nearly 200 people were arrested on Monday night, and 15 buildings and 144 vehicles were set on fire, according to the Baltimore mayor's office. Governor Larry Hogan has declared a state of emergency in the state.
O'Malley, who returned to Baltimore on Tuesday morning, also expressed his condolences to Gray's family on Twitter.
He hasn't said yet whether he'll speak at greater length about the riots, CBS News reports. O'Malley was in the U.K. on Monday night for a paid speech in London; his canceled speeches were expected to focus on renewable energy and data-driven governance, The Washington Post reports.
As mayor of Baltimore from 1999 to 2007, O'Malley is credited with lowering crime by investing heavily in the police department and using a statistical model to send police to the precise points of activity, the BBC reports. However, his approach has its critics, including the acclaimed television series, The Wire, which featured a fictional Baltimore-mayor-turned-Maryland-governor whose career trajectory resembled O'Malley's.
A West Baltimore community organizer blamed O'Malley's tough-on-crime approach for the riots in an appearance on the Fox News show Hannity on Monday night. "I'm talking about the elite class of politicians in Baltimore, people like Martin O'Malley who illegally arrested 757,000 black people in Baltimore," Adam Jackson, CEO of organization Leaders of a Beautiful Struggle, said in response to a question about the causes of the riots.
Whether the civil disturbances in Baltimore will harm O'Malley's almost-certain longshot bid to wrest the Democratic nomination from Hillary Clinton is unclear. If the violence ends quickly and the city unites in an inspiring way, O'Malley might even benefit. But it doesn't help the Democrat boast about his record that last year a Republican won his governorship in part with a campaign against taxes that were raised during O'Malley's terms in the state's capital, Annapolis. O'Malley's lieutenant governor, Anthony Brown, was an early favorite to hold the seat, but he was upset by Hogan, a Republican, who has moved his gubernatorial offices to Baltimore during the crisis.
In an interesting historical note, Richard Nixon tapped then-Maryland Governor Spiro Agnew to be his running mate in 1968 in part because of Agnew's assertive handling of the Baltimore's riots in the wake of the assassination of Dr. Martin Luther King Jr. Agnew resigned the vice presidency in 1973 following bribery charges.