Omar Perez Identified As Cincinnati Bank Shooting Suspect
Cincinnati Police Chief Eliot Isaac identified the suspect in Thursday's shooting in Cincinnati as Omar Enrique Santa Perez. Perez, 29, appeared to have purchased the gun involved legally.
Perez, from North Bend, Ohio, reportedly entered several businesses before going into Fifth Third Bank and allegedly opening fire. Three people were killed in the shooting, and Perez was killed by police. Five others were injured and transported to a nearby hospital.
Investigators had not yet established a motive for the crime, but said they believed Perez acted on his own, the Cincinnati Enquirer reported. It was unclear if Perez had any connection to the bank, though police said he was not a former or current employee.
It was unclear exactly what kind of gun the suspect was using, though it appeared to be a 9 mm along with 200 rounds of ammunition. Perez allegedly opened fire around 9 a.m. local time. At least three officers engaged with the suspect and exchanged fire, one of whom killed him, said Mayor John Cranley, according to WCPO.
"I want to praise the responding officers to this active shooter incident for their bravery and heroic actions who stopped this shooter before his rampage continued to cause harm," Isaac said in a press conference.
Investigators were searching Perez's apartment in North Bend on Thursday, WLWT reported.
One of the victims in the shooting was identified as 64-year-old Richard Newcomer. Newcomer's employer, Gilbane Building Co. located in Providence, Rhode Island, confirmed he was among the dead. The remaining victims had not yet been identified.
Ohio Governor John Kasich called the shooting a "senseless act of gun violence" and thanked law enforcement for their actions at the scene. Cranley called the shooting "heartbreaking" and "not normal."
"It shouldn't be viewed as normal," he said. "This is abnormal. No other industrialized country has this level of active multiple shooting on a regular basis...I think there's something deeply sick at work here, and we as a country have got to deal with it."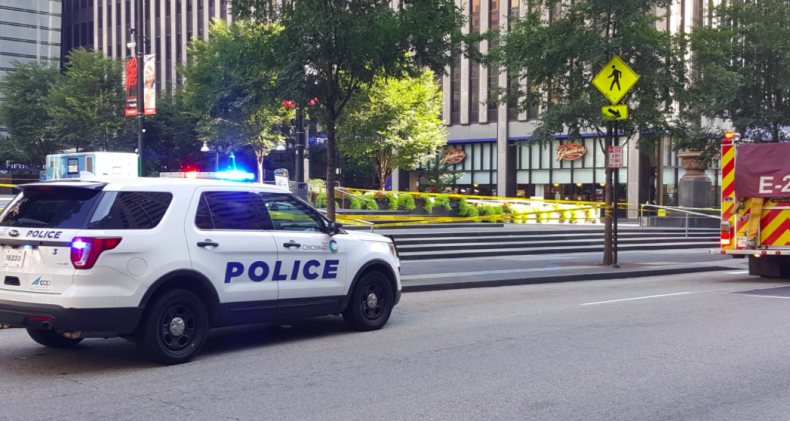 SaveSave
SaveSave
SaveSave