Omar Sharif, Co-Star of 'Lawrence of Arabia,' Is Dead at 83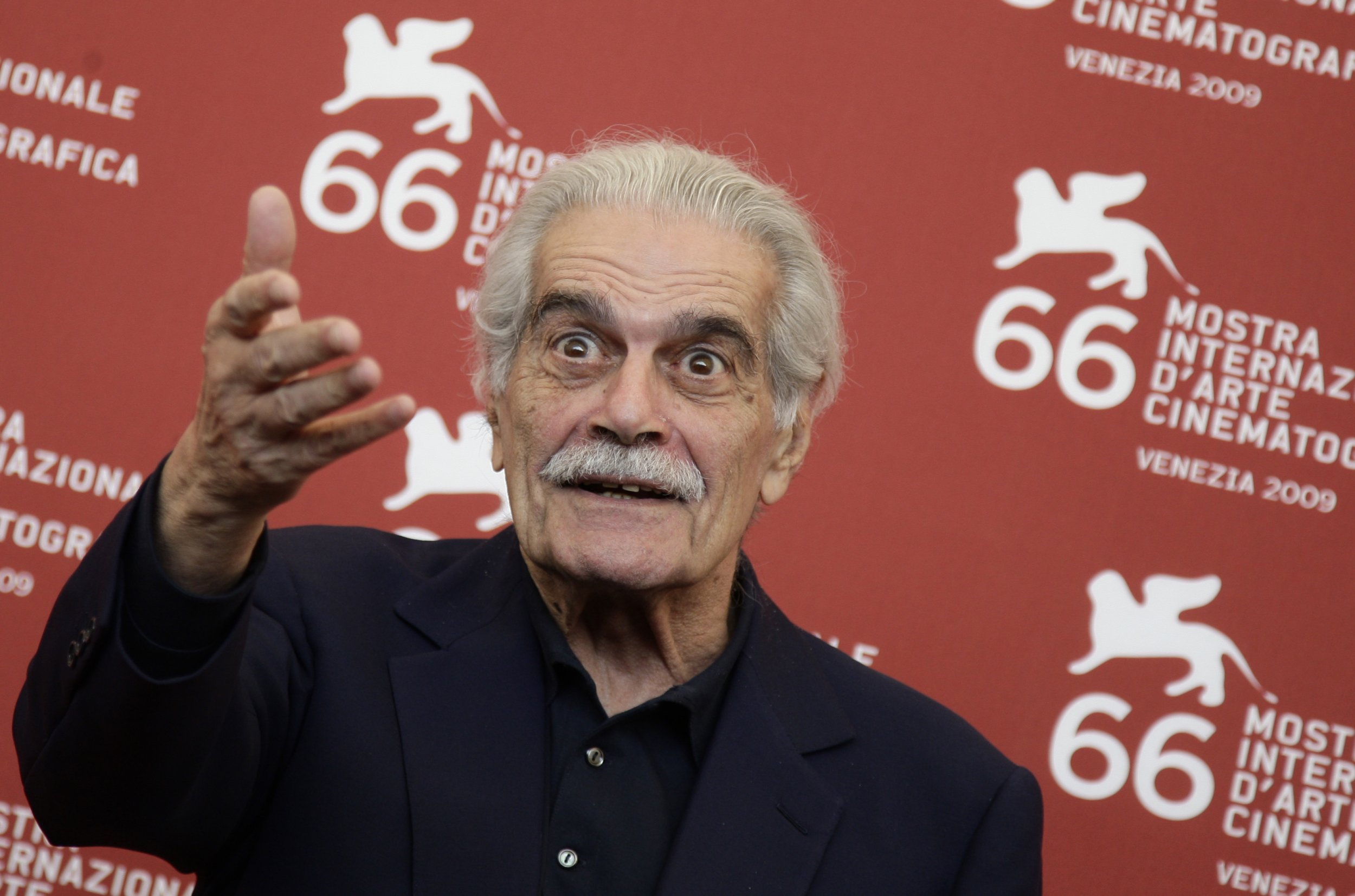 Omar Sharif, the actor best known for major roles in Lawrence of Arabia and Doctor Zhivago, died Friday in Cairo at the age of 83. The cause of death was a heart attack, according to his agent Steve Kenis.
Sharif's son revealed in May that the actor was suffering from Alzheimer's disease.
Born in Egypt in 1932, Sharif became a regular presence in Egyptian films of the 1950s and achieved wider stardom as a result of his role in the 1962 epic Lawrence of Arabia, his first English-language film. He also received an Oscar nomination and won a Golden Globe for that breakthrough role. Filmgoers particularly remembered one famous shot, in which he appears far off in the desert riding a camel.
After Lawrence, Sharif starred in the acclaimed epic Doctor Zhivago (1965) and The Night of the Generals (1967). He played Barbra Streisand's husband in the 1968 musical Funny Girl, which was banned in Sharif's home country because he played Nicky Arnstein, a Jewish man.
Sharif received a brief prison sentence and fine in 2003 for an altercation with a police officer in a Paris casino. He continued an active—if less prolific—film career up until 2013, when he appeared in the drama Rock the Casbah.
The late actor's philosophy of life, he told The New York Times in 2003, was "living every moment intensely, as if it were the last moment."
Many fellow actors have paid tribute to Sharif on Twitter.