Omarosa Book on Trump: 5 Most Explosive Claims From Her Tell-All, 'Unhinged'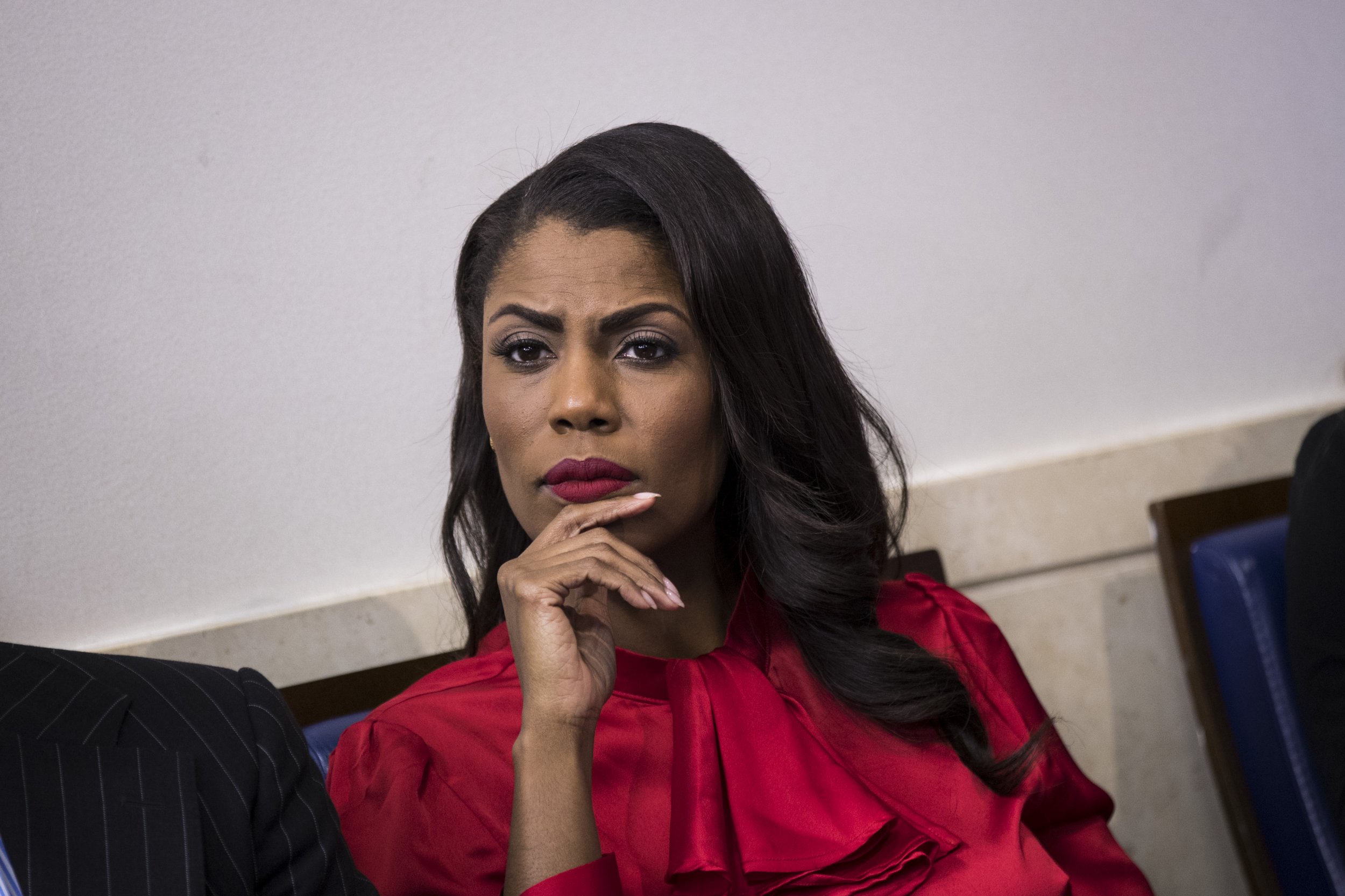 Omarosa Manigault Newman, President Donald Trump's former White House aide and long-time friend, released her tell-all book, Unhinged: An Insider's Account of the Trump White House, Tuesday morning, and the president was not pleased
Before the book's release, the president had tweeted about Manigault Newman seven times, calling her "wacky," "deranged" and a "lowlife." The only reason Manigault Newman was employed by the White House, he tweeted, was because "she begged me for a job, tears in her eyes."
In a statement, White House press secretary Sarah Huckabee Sanders called Manigault Newman a "disgruntled former White House employee" who lacked "character and integrity." First lady Melania Trump released a statement calling her "self-serving."
So what is it that got the president of the United States so riled up? Below are the five most salacious claims in her book that have fueled the ensuing media blitz.
She Questioned President Trump's Mental Health and Intelligence
Throughout the book, Manigault Newman questioned the president's ability to retain simple information and his lack of dedication to the job. At one point, she recalled briefing the president on a White House Black History Month event. "He couldn't retain any of the bullet points," she wrote. "He couldn't remember any of the key points and stumbled over large words, which we scratched out and replaced with simpler terms."
In one extreme instance, Manigault Newman cast doubt on Trump's ability to read. The president reads at an eighth- or ninth-grade level, she said.
"I'll go on the record and say that Donald Trump has never read from beginning to end any of the major pieces of legislation, policies, or even some of these executive orders that he has signed," she wrote. "Donald has always relied on his charisma, his street smarts and trusted advisers to tell him what was in the paperwork."
While watching Trump admit that he fired former FBI Director James Comey partly because of "this Russia thing" during an NBC interview, Omarosa wrote that she realized "something real and serious was going on in Donald's brain." His mental decline, she wrote, "could not be denied."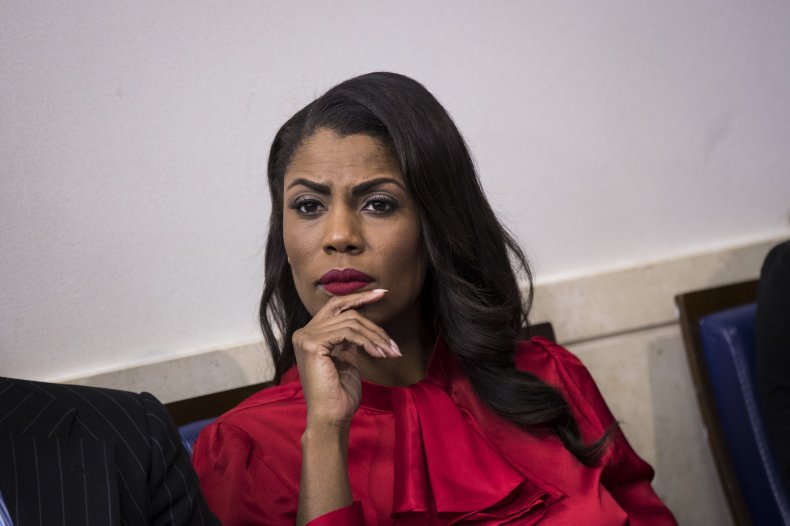 She Said Melania Can't Wait to Get Divorced
Manigault Newman waited until the epilogue of her 330-page book to dig into the president's relationship with first lady Melania Trump.
"I believe that Melania uses style to punish her husband," she wrote, referring to the now infamous "I DON'T REALLY CARE. DO U?" Zara jacket Melania wore to visit detained immigrant children at the southern border.
"She wore that jacket to hurt Trump, setting off a controversy that he would have to fix, prolonging the conversation about the administration's insensitivity," wrote Manigault Newman.
The first lady's spokeswoman, Stephanie Grisham, denied any hidden message at the time. "It's a jacket. There was no hidden message. After today's important visit to Texas, I hope this isn't what the media is going to choose to focus on," she said in a statement.
Later in the epilogue, Manigault Newman speculated that if Melania were to leave Trump while he was in office, he would try to invalidate her citizenship. "In my opinion," she concluded, "Melania is counting every minute until he is out of office and she can divorce him."
Accused Trump of Firing the Usher of the White House Over a Tanning Bed
Manigault Newman claimed that the president ordered the firing of the first female and second-ever African-American White House usher because Trump "didn't approve of her handling of his tanning bed." She said she had heard "he was unhappy with her efforts to procure the bed, to bring it into the East Wing securely, to find a discreet place for it, and to set it up properly."
The President Allegedly Used Racial Slurs Against Filipinos to Insult Kellyanne Conway's Husband
When White House adviser Kellyanne Conway's husband, George Conway, tweeted critically about the president's travel ban, Omarosa claimed the president said in the Oval Office that Conway was a "f***ing FLIP! Disloyal! F***ing Goo-goo."
Later on, Manigault Newman said she learned "goo-goo" was a racial slur for Filipinos and that "FLIP" stood for "f***ing little island people." George Conway is half Filipino.
Trump, wrote Manigault Newman, is a "racist, misogynist and bigot."
She also recalled a time when Kellyanne Conway left a meeting and Trump immediately commented on her appearance. "Trump waved his hand under his eyes, and said, 'this place is taking a real toll on Kellyanne,' meaning she wasn't looking good," she wrote.
She's Got Tapes
Manigault Newman recorded her Situation Room firing and shared the recording Sunday on Meet The Press. In it, White House Chief of Staff John Kelly vaguely threatened her to stay quiet. "I think it's important to understand that if we make this a friendly departure, we can all be, you know, we can look at your time here in the White House as a year of service to the nation," he said. "And then you can go on without any type of difficulty in the future relative to your reputation."
On Monday, she shared a recording of the president calling her after said firing. "Omarosa, what's going on?" The president asked. "I just saw on the news that you're thinking about leaving. What happened?"
There is more to come, she has said, and she's willing to share the recordings with special counsel Robert Mueller if he wants them.
Omarosa Book on Trump: 5 Most Explosive Claims From Her Tell-All, 'Unhinged' | U.S.