Is Omarosa Creating Chaos At The White House? She's Leaving Her Shoes Everywhere And Taking Photos On The Lawn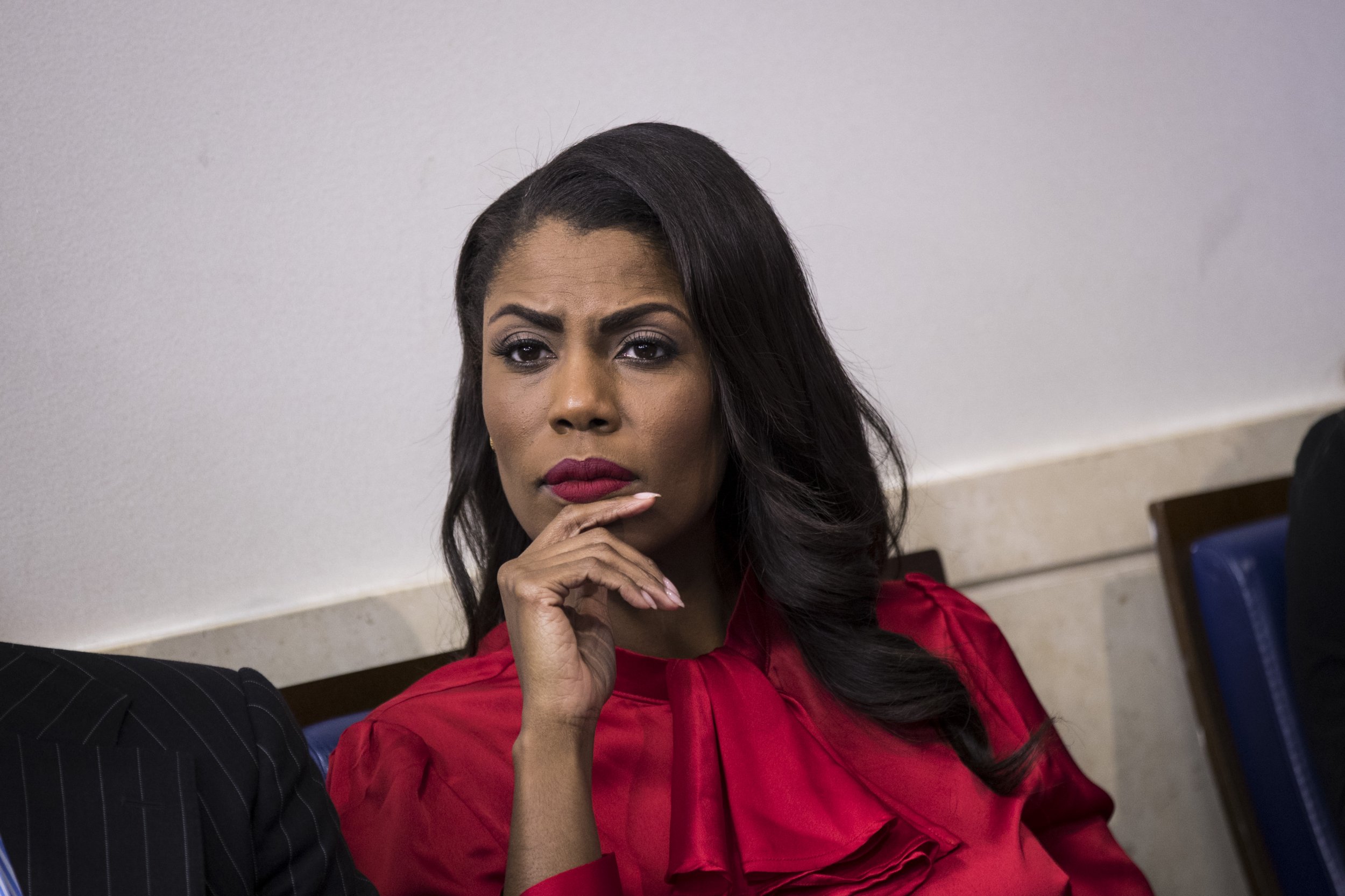 White House officials wouldn't want to be in Omarosa Manigault's shoes this week—if they can find them.
The White House aide is denying the latest accusation against her that she's leaving "her shoes all over the White House."
Former White House Communications Director Mike Dubke told theWashingtonian magazine that Manigault had a collection of shoes that she littered around the office during his time there.
"We had this desk in Upper Press that was a temporary desk for somebody who didn't work in the West Wing," he said. "But she'd come over for meetings and other things. And her shoes were always there, different pairs."
White House staffers told the magazine that her shoes had become a "safety hazard" and had to be "kicked under the table."
Manigault, the White House's Office of Public Liaison communication's chief, fired back at Dubke's claim in a tweet explaining that she had a sprain and sharing a picture of her foot in a boot.
"BREAKING NEWS!I had a bad sprain!" she tweeted.
Early this week, Politico reported the former Apprentice star was accused of using the White House for her wedding photoshoot in April following her ceremony at the Trump International Hotel in Washington D.C. Officials told the publication that Manigault's behavior signaled a larger problem in the Office of Public Liaison often seen as one of the most "unruly and under-utilized operations in the West Wing."
In April, Manigault brought her bridal party over to the White House, where they wandered around snapping photos at the West Wing and in the rose garden. White House officials were not expecting Manigault's guests who caused quite the commotion, according to Politico.
Manigault was later told not to post her photos online due to security concerns. White House officials don't seem to be talking to the communication's chief. The Daily Beast reported that Manigault's colleagues often complain about her and her work ethic. Manigault reportedly "frequently derails internal meetings with irrelevant or counterproductive interjections" and isolates herself.
Despite her issues with her colleagues, Manigault has a close relationship with President Donald Trump. White House Chief John Kelly has tried to intervene in the president's close relationship with his former TV star.
Manigault rose to fame and into Trump's good graces when she appeared on his reality show, The Apprentice, as one of his first contestants in 2004.