Omarosa Manigault Newman Accuses Trump Campaign of Gender Pay Discrimination: 'Numbers Don't Lie'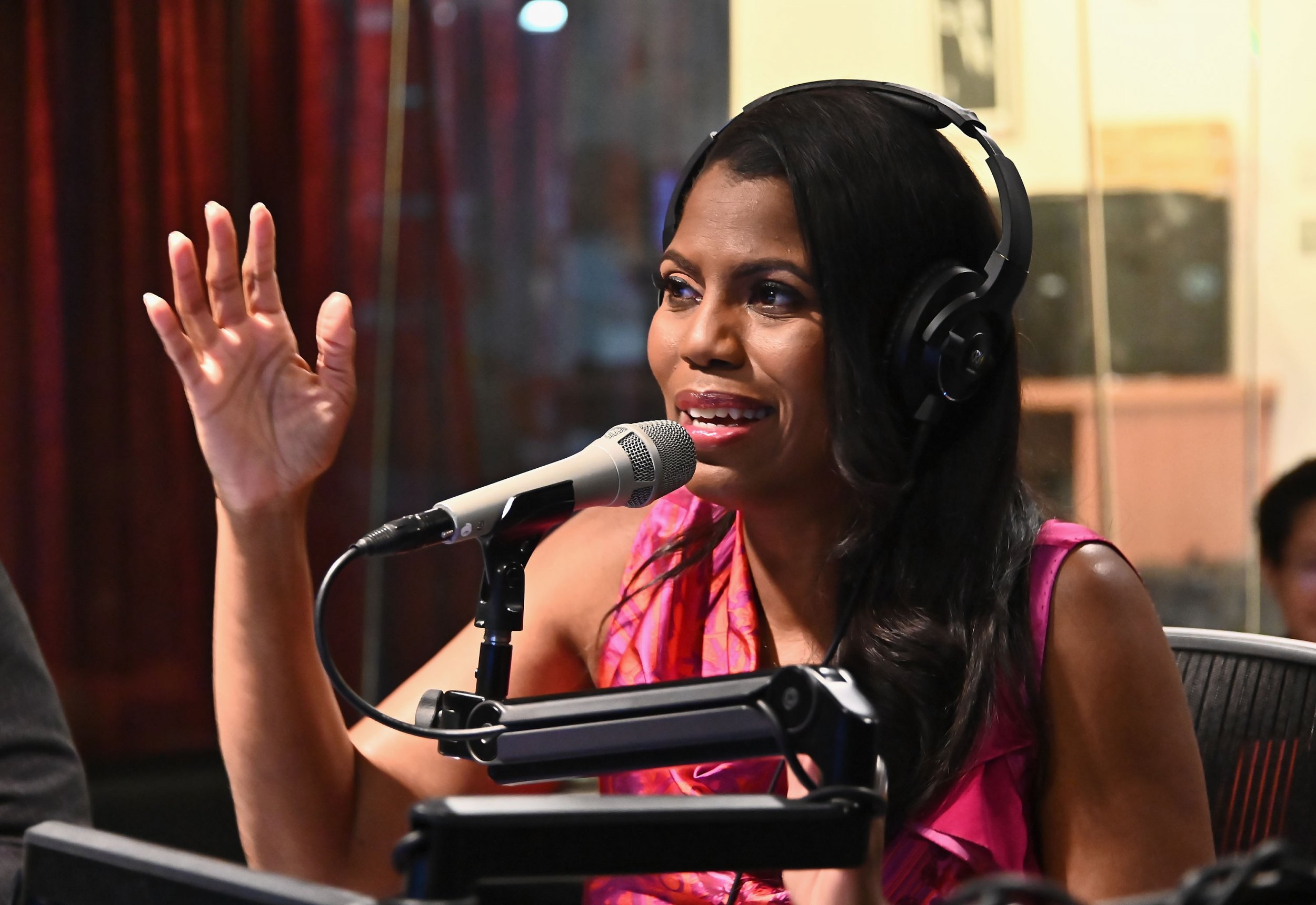 Former White House aide Omarosa Manigault Newman on Monday filed court papers seeking to join a lawsuit accusing Donald Trump's 2016 campaign of gender discrimination.
Former Trump 2016 campaign staffer Alva Johnson, who filed the original suit in the U.S. District Court for the Middle District of Florida in February, accused Trump of attempting to forcibly kiss her in August 2016 and his campaign of gender pay discrimination. "Plaintiff Alva Johnson brings this lawsuit to hold the President of the United States, Defendant Donald J. Trump, accountable for his sexually predatory conduct," the lawsuit said.
Newman, who served as the Director of African American Outreach for the Trump 2016 campaign, joins the lawsuit to support Johnson's allegations of unequal pay for women in Trump's 2016 campaign.
"I believe that Donald J. Trump for President, Inc. paid me and other similarly situated female employees less than male employees who performed the same or similar job duties under similar working conditions," Newman wrote in the court papers. "For example, Bryan Lanza, whose work required substantially equal skill, effort, and responsibility as mine was paid more than me despite being similarly situation."
Newman's documents were filed alongside a motion by Johnson to turn her suit into a collective action which would include all the female staffers in the campaign who were affected by the alleged pay gap. Within the documents, Johnson's attorneys included supporting evidence in the form of a declaration from an economist who found that female employees were paid less than their male counterparts after analyzing payroll data from the campaign.
In a statement, Newman said she "strongly suspected" that she was "subjected to pay discrimination while with the Trump campaign."
"I have since seen expert analysis confirming this to be true. The numbers don't lie," she continued. "After nearly 20 years inside the beltway, working for two white houses and countless political campaigns, I've never witnessed such egregious violations as I did during my time under the leadership of Donald Trump and [Vice President] Mike Pence."
Newman added: "I am joining this effort for women and minorities to help level the playing field in the political arena between men and women."
Newsweek reached out to the Trump campaign for comment but had not heard back by time of publication.
Newman first met Trump when she competed on the first season of his NBC reality television show The Apprentice. Following her work with the Trump 2016 campaign team, Newman was appointed an assistant to the president and director of communications for the Office of Public Liaison in 2017. She was later ousted from the Trump administration in December.