'Fortnite' Omen Skin Added to Item Shop: Be the Hero Tilted Towers Needs
The Fortnite item shop has been updated, giving fans their first chance at unlocking the Omen skin. The latest hero sent to defend the Battle Bus costs 2,000 V-Bucks and comes with a unique cape Back Bling. Soar through the air on the back of his missile, blasting enemies away while looking great in spandex. To complete the ensemble, you can buy the Oracle Axe Harvesting Tool for 1,200 V-Bucks.
In the data mine for last week's v4.4 patch, another hero skin was found in the code. Fate, who looks like a reject from the Assassin's Creed games, is still nowhere to be seen. Expect to see Omen's partner in crime on the live servers over the next few days. I prefer Fate to Omen, so I'll be saving my V-Bucks I earned from E3 for the badass in grey.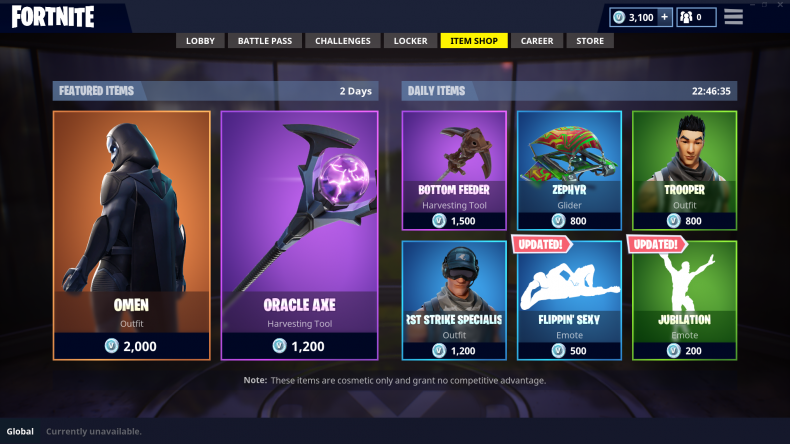 Here is the last time these items were in the Fortnite Item Shop: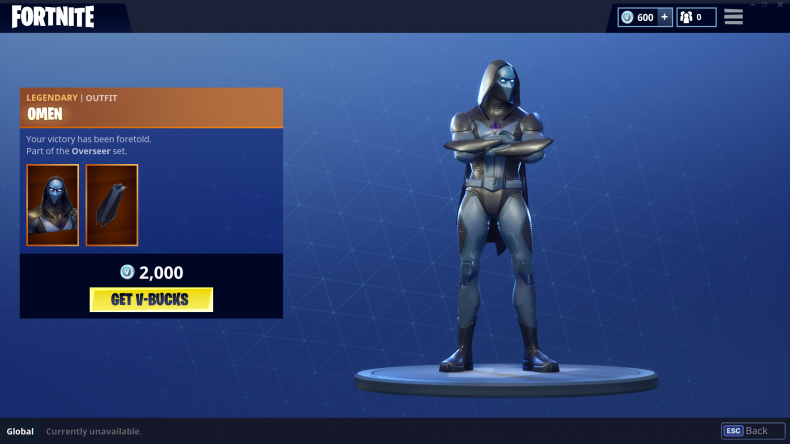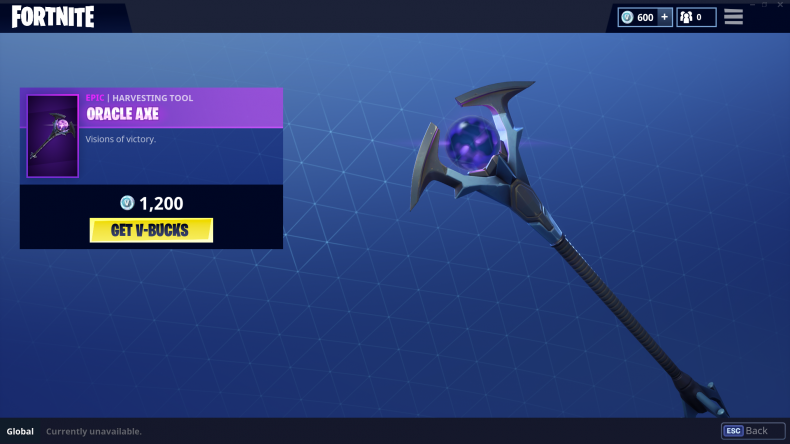 Bottom Feeder - 7 days ago
Flippin' Sexy - 12 days ago
Zephyr - 34 days ago
First Strike Specialist - 18 days ago
Jubilation - 11 days ago
Trooper - 25 days ago
Are you excited to buy Omen or is it a trash skin? Tell us in the comments.