Omicron and the COVID Vaccine: What to Know About New Variant
Omicron, a newly detected COVID-19 variant, has mutations that lead experts to believe it could evade COVID-19 vaccines, but officials are still advising people to get inoculated with the vaccines that are currently available.
Omicron was first detected in South Africa and has a number of mutations that raised concerns about its potential to render treatments and vaccines less effective. It could be weeks before data shows whether that's the case, but if it is, vaccines will have to be adjusted to target the Omicron variant because even inoculated people could be at risk.
The World Health Organization (WHO) is working with researchers from around the world to identify if Omicron could evade vaccines, calling them "critical" to reducing deaths from COVID-19. Vaccines are currently effective at preventing someone from becoming seriously ill or dying of COVID-19, but Omicron's mutations have people worrying vaccine effectiveness could change.
WHO designated Omicron as a variant of concern on Friday, the fifth variant to receive the designation, and said it appears to increase a person's risk of reinfection compared to other variants of concern. Omicron has more than 30 mutations on the spike protein that binds to human cells and the mutations are associated with potentially reduced antibody protection, according to the WHO.
Dr. Anthony Fauci, director of the National Institute of Allergy and Infectious Diseases (NIAID), acknowledged that it's still unknown if vaccines will be less effective against Omicron. However, he said it's necessary to "assume that's the case," so officials need to take the variant seriously and prepare for its spread.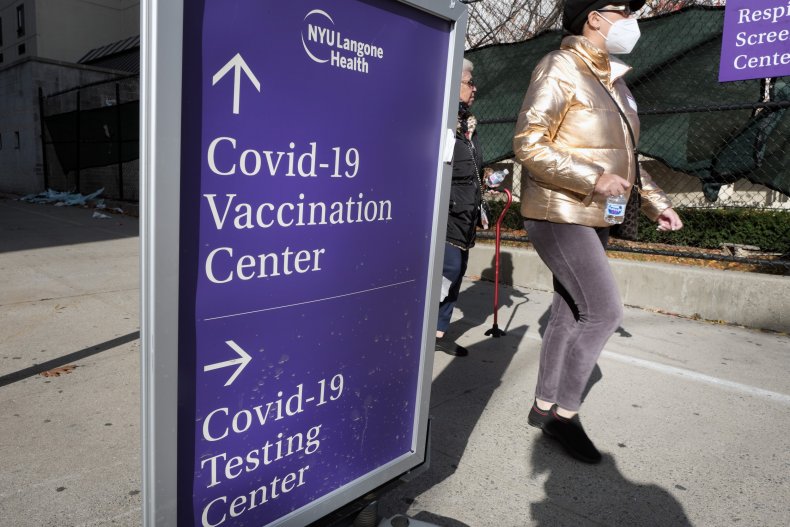 Moderna and Pfizer are assessing the effectiveness of their vaccines and are taking steps to adjust them to specifically target the Omicron variant. However, both companies have warned that it could be months before an updated vaccine is widely available.
Stephane Bancel, CEO of Moderna, told CNBC's Squawk Box on Monday that it is possible people could start receiving a higher dosage of the vaccine as a booster before a new vaccine is available.
"Depending on how much it dropped, we might decide on the one hand to give a higher dose of the current vaccine around the world to protect people, maybe people at very high risk, the immunocompromised, and the elderly should need a fourth dose" Bancel said.
Albert Bourla, the CEO of Pfizer, said it could be weeks before the company knows the impact of Omicron on its vaccine, but was optimistic. While the vaccine may be less effective, he told Squawk Box that he didn't think the variant would render the vaccination useless.
Although more information is needed to understand the workings of the Omicron variant, President Joe Biden is urging Americans to initiate their vaccination series and get their booster shot.
All American adults are eligible for a booster dose of their COVID-19 vaccine six months after their initial vaccination. Getting a booster could give people with waning immunity protection during the holiday season and a winter surge of COVID-19 cases.
"For those not yet fully vaccinated: get vaccinated today," Biden said on Friday, noting that he was referencing both adults and children. Children as young as 5 years old are eligible for a COVID-19 vaccine. "If you have not gotten vaccinated, or have not taken your children to get vaccinated, now is the time," Biden said.