Omicron Likely Won't Be Last Variant of Concern, WHO Sees 'Long Transition' to Pandemic End
The World Health Organization (WHO) isn't confident that the world is nearing the end of the pandemic, in part because there hasn't been a reprieve from the virus in the summer months, which is often seen with the flu.
Omicron's highly transmissible nature, but potential to cause less severe disease had some hoping that the world could be headed toward a SARS-COV-2 endemic, enabling people to largely return to normal life. While the WHO believes the virus will eventually become endemic, officials don't believe we're at that point and that COVID-19 still has "quite a few tricks up its sleeve."
When Newsweek asked WHO officials at Wednesday's briefing if the Omicron outbreak could be the start of the COVID-19 endemic, Dr. Maria van Kerkhove, COVID-19 technical lead, said we're still in the "middle of a pandemic." She disagreed that one country, where cases may start to dissipate, can be endemic when the rest of the world is still at pandemic level.
"Omicron is likely not going to be the last variant of concern because the virus continues to circulate," van Kerkhove said. "[We have a] long transition into how this pandemic ends."
Van Kerkhove added that we have yet to see what SARS-CoV-2 will look like going forward, but noted that we have yet to see seasonal variations in outbreaks. So far, the world hasn't seen a significant decrease in cases in the summer months or any specific time of the year.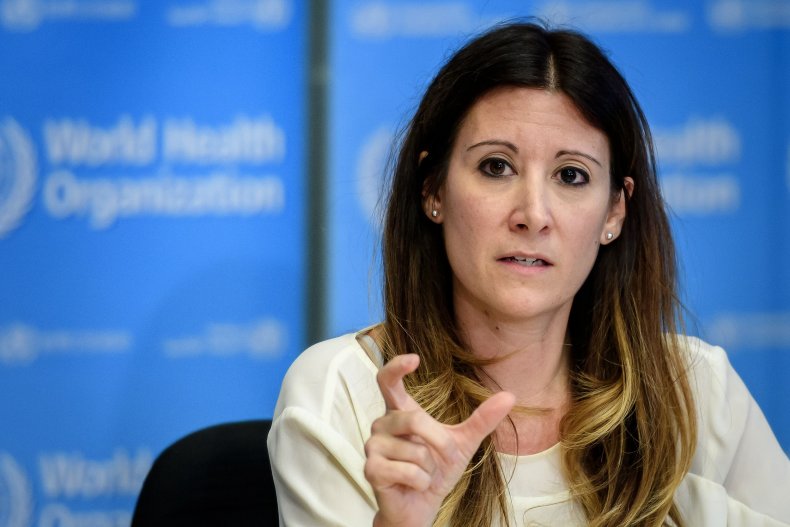 While winter has often been a time when cases surge in the United States, America saw a massive influx in cases over the summer as Delta, a highly transmissible and more severe variant, spread throughout the country. Over the summer, the variant largely took hold in areas with lower vaccination rates but started to fuel spikes in cases in states with higher vaccination rates in the late fall.
During Tuesday's briefing, Dr. Tedros Adhanom Ghebreyesus, director-general of the WHO, put some of the blame for the continued pandemic on countries who are offering boosters when health care workers in other parts of the world aren't vaccinated. For months, Ghebreyesus has warned that countries with high vaccination rates aren't truly protected from COVID-19 because low vaccination rates elsewhere allow for the virus to spread and mutate.
America is among the countries that are offering boosters, but Dr. Anthony Fauci, director of the National Institute of Allergy and Infectious Diseases, dismissed criticism that the U.S. was hindering vaccination progress around the world. He's said that it doesn't have to be a choice between offering boosters at home and helping to vaccinate people abroad and credited the United States with donating millions of doses of vaccines to the global vaccination effort.
While there's "a lot of uncertainty" about the pandemic, van Kerkhove said on Wednesday that WHO officials expect the virus to continue to evolve. It remains to be seen whether it becomes more severe or less, but she said there will still be flare ups of the virus in under-protected populations, including those who aren't fully vaccinated.
Van Kerkhove also cautioned against taking Omicron lightly because it's a "mild" variant. She noted that the world doesn't have sufficient data on the severity of Omicron and has said an increased number of cases will lead to more hospitalizations.