Omicron Not Prompting Layoffs as U.S. Unemployment Drops Below 200,000
Despite the Omicron coronavirus variant disrupting the workplace, it doesn't seem to be causing an increase in U.S. unemployment claims.
The Department of Labor reported on Thursday that unemployment claims fell by 8,000 this week, with 198,000 being filed. This number is also significantly lower than the 206,000 claims the department was expecting to be filed.
"Fortunately, there's no evidence in this data of a new wave of fresh job losses," Bankrate's senior economic analyst Mark Hamrick told Yahoo Finance.
"New claims are only slightly above the lowest point in decades notched a couple of weeks ago. With so much uncertainty now and the high level of concern about the Omicron variant, we'll take stability when we can get it."
The nation's unemployment rate has also fallen to 4.2 percent, sparking hope in economists that the job market is recovering from the devastating pandemic.
"The overall picture painted by these data points to a rapid pace of job growth,'' said Joshua Shapiro, who currently serves as the chief U.S. economist at consulting firm Maria Fiorini Ramirez Inc.
The report also brought a new light on continuing unemployment claims. Between December 11 and December 18, around 1.7 million unemployment claims were continuing to be processed.
This number is also a sharp decrease from the amount that was anticipated by the Labor Department, which estimated that nearly 1.9 million claims were being continued.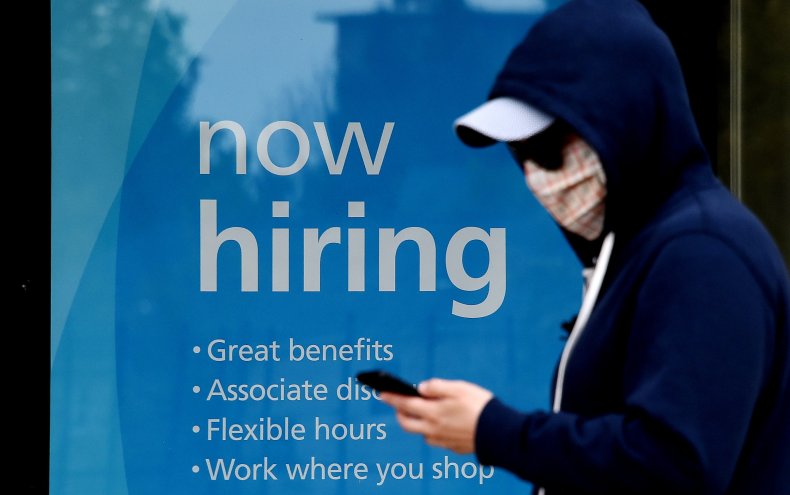 The weekly claims numbers, a proxy for layoffs, have fallen steadily most of the year. Employers are reluctant to let workers go at a time when it's so tough to find replacements.
The U.S. had a near-record 11 million job openings in October, and 4.2 million Americans quit their jobs—just off September's record 4.4 million—because there are so many opportunities.
The job market has bounced back from last year's brief but intense coronavirus recession. When COVID-19 hit, governments ordered lockdowns, consumers hunkered down at home, and many businesses closed or cut back hours.
Employers slashed more than 22 million jobs in March and April 2020, and the unemployment rate rocketed to 14.8 percent.
But massive government spending—and eventually the rollout of vaccines—brought the economy back. Employers have added 18.5 million jobs since April 2020, still leaving the U.S. still 3.9 million jobs short of what it had before the pandemic.
The December jobs report, out next week, is expected to show that the economy generated another 374,000 jobs this month.
The Associated Press contributed to this report.