Omicron Variant Prompts Concerns About Vaccine Efficacy as Scientists Race to Test Strain
With the Omicron variant now labeled a variant of concern, scientists are racing to test vaccines on their effectiveness.
Pfizer/BioNTech, AstraZeneca, and Johnson & Johnson have confirmed plans to test their vaccines against the Omicron coronavirus variant. These announcements come as the new variant is confirmed to have 32 possible mutations in the spike protein, which is the part of the virus that many vaccines try to attack. All three companies have commenced testing against the strain, which is projected to be up to 500 percent more transmissible than any other variant seen since the pandemic began.
"We understand the concern of experts and have immediately initiated investigations on variant [Omicron]," said BioNTech in a statement. The company explained that data from the tests will be available in at least two weeks, saying that the data "will provide more information about whether [Omicron] could be an escape variant that may require an adjustment of our vaccine if the variant spreads globally."
Escape variants are those that are able to avoid being targeted by the vaccination its host receives. If Omicron is shown to be such a variant, BioNTech said that it'll have a new version of its Pfizer vaccine within six weeks.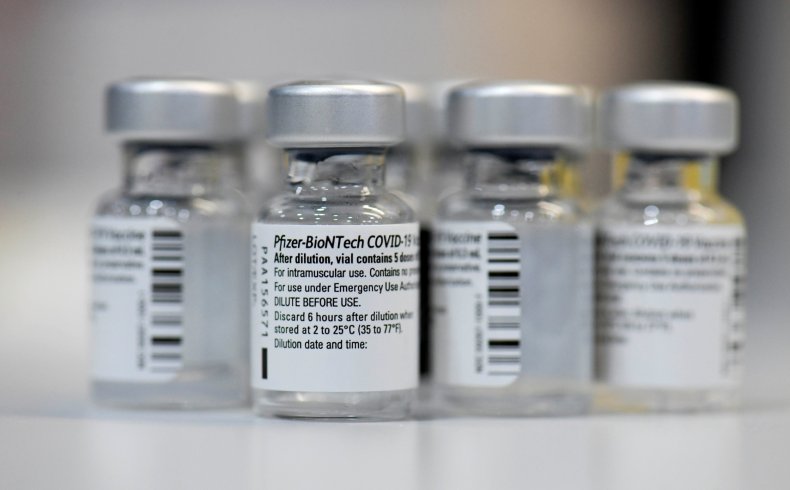 AstraZeneca has also released an official statement on the Omicron variant, saying that research in Botswana and Eswatini is currently underway. While no cases have been confirmed in Eswatini, doing work in Botswana could prove to be valuable as it was the origin point for the new strain.
"As with any new emerging variants, we are looking into [Omicron] to understand more about it and the impact on the vaccine," said AstraZeneca in a statement. The pharmaceutical company also announced plans to test its recently-announced antibody cocktail against the variant, saying they "are hopeful AZD7442 will retain efficacy since it comprises two potent antibodies with different and complementary activities against the virus."
Finally, Johnson & Johnson will undergo trials for its vaccine against the new strain. "We are closely monitoring newly emerging COVID-19 virus strains with variations in the SARS-CoV-2 spike protein and are already testing the effectiveness of our vaccine against the new and rapidly spreading variant first detected in southern Africa," said the company in a statement sent to Newsweek. "We remain steadfast in the benefit the Johnson & Johnson COVID-19 vaccine will provide to millions around the world."
According to some, these vaccines could be an indirect cause of the Omicron strain in the first place. World Health Organization special advisor Dr. Peter Singer attributed vaccine hoarding from other countries as the primary cause of the new variant, causing backlash due to the regions most affected being overstocked with vaccines. Whether an under-or-over-abundance of vaccinations played any role in the mutation of the Omicron variant is unknown.