Omicron Variant That May Evade Vaccines Found in These U.S. States
The Omicron variant, which experts worry could render vaccines less effective, has now been identified in 16 states in the U.S. as of the morning of Sunday, December 5.
Omicron was first identified in South Africa on November 24 and was deemed a variant of concern two days later. California was the first state to identify the variant in America, on December 1, and in the four days since, cases have been found in Minnesota, Colorado, Hawaii, Nebraska, Maryland, Missouri, Pennsylvania, New Jersey, New York, Utah, Massachusetts, Connecticut, Washington, Wisconsin, and Louisiana.
The first case, in California, involved a person who recently returned from South Africa. The person was fully vaccinated and experienced mild symptoms that appeared to be improving. Close contacts were also tested and the Centers for Disease Control and Prevention (CDC) said they were all negative.
Some of the patients in other states also tested positive for Omicron after returning from recent travel in southern Africa, while others were infected as the virus transmitted within the U.S.
Omicron patients in the U.S. have displayed mild to moderate symptoms. As of Saturday, there were no hospitalizations among those infected with the variant, according to state health departments.
President Joe Biden closed down travel from seven African countries, including South Africa, after the variant was detected. He acknowledged that it wouldn't be enough to prevent the Omicron variant from being found in the United States but said the goal was to give people time to get vaccinated and prepare for its arrival.
At the time, Dr. Anthony Fauci, director of the National Institute of Allergy and Infectious Diseases (NIAID), and other experts said it's likely Omicron was already in the United States. So, it was just a matter of time before states began identifying cases.
Researchers are still studying the Omicron variant to determine the threat level it poses to the world, but it has more than 30 mutations that are raising concerns. The mutations are associated with increased transmissibility, as well as the potential for the variant to evade vaccines and therapeutics.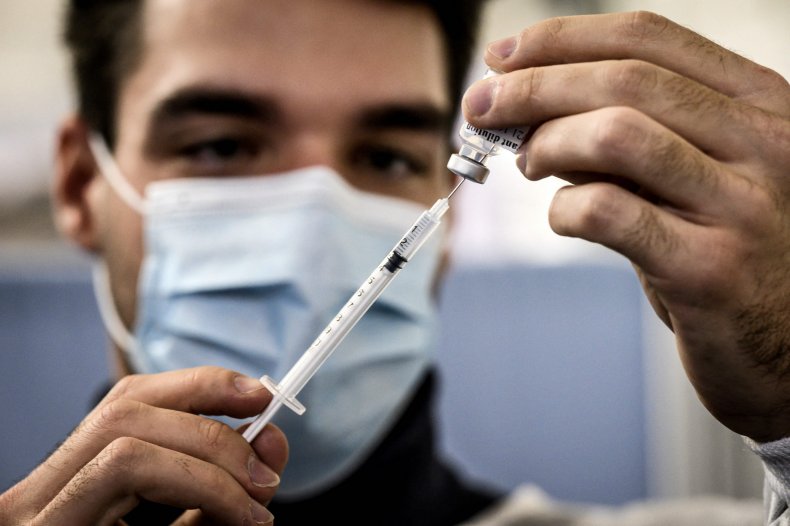 Vaccine makers are working on adapting current inoculations to target the Omicron variant specifically, but warned it could be months before it's widely available. Fortunately, they don't expect the variant to render current vaccines useless and said the diminished effectiveness could potentially be fought by upping the dosage of vaccines and giving a fourth shot to high-risk individuals.
Although it's possible the COVID-19 vaccine may be less effective, officials have been urging people to get the inoculation if they haven't already because some protection is better than none. The White House has also urged people who haven't gotten their booster shot yet to make their appointment to increase their protection.
Updated December 5, 9:15 a.m. to include the latest states.