What Does the Omnibus Spending Bill Mean for Gun Control? Background Checks and CDC Studies
The $1.3 trillion omnibus spending bill unveiled Wednesday would incentivize increased background checks and stipulates the Center for Disease Control and Prevention can research gun violence—something it hasn't done for more than two decades.
A provision in the 2,232-page bill would tweak what's known as the "Dickey Amendment," which became a de facto ban on the CDC from studying gun violence. Then-representative Jay Dickey (R-Arkansas) described himself as "the NRA's point person in Congress," issued a provision to an omnibus bill in 1996 that declared "none of the funds made available for injury prevention and control at the Centers for Disease Control and Prevention may be used to advocate or promote gun control."
Dickey's amendment was in response to comments made by Mark Rosenberg, the CDC's National Center for Injury Prevention and Control director, to the New York Times in 1994.
"We need to revolutionize the way we look at guns, like what we did with cigarettes," Rosenberg said. "It used to be that smoking was a glamour symbol—cool, sexy, macho. Now it is dirty, deadly—and banned."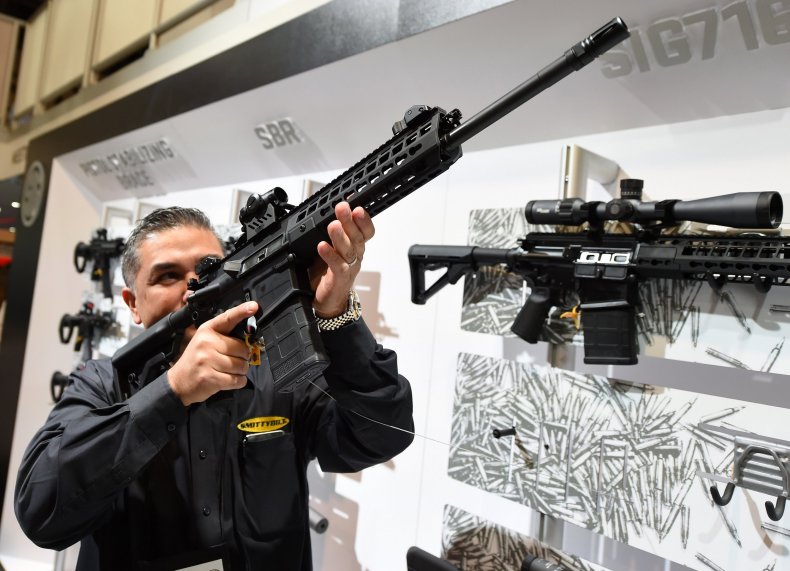 Dickey and the NRA deemed the statement as advocating for gun legislation during a critical time for the gun rights. The CDC had just funded a 1993 landmark study on gun violence that showed how the presence of a gun in the home put its occupants at greater risk.
"They were saying if you want to keep your family safe, if you are a real man, you will have a gun at home," Rosenberg told the Times. "Bringing the gun not only didn't protect you, it put you at much, much greater risk."
Following the 1996 spending bill's passage, Congress cut funding for the CDC's gun research. The agency then declined to study the issue further without funding; the Dickey Amendment has been renewed every year since.
After he left Congress, Dickey expressed regret that his amendment has stymied research. "That's where my regret is," he told NPR. "I didn't follow through and say, we need—still need to do research. I didn't do that."
Still, some gun control advocates said the provisions in Wednesday's bill don't go far enough.
"This is a baby step," Shannon Watts, founder of Moms Demand Action For Gun Sense in America, told Newsweek. "It's a first step, but it's really just the beginning of this battle."
Watts said the bill only clarifies the language in the Dickey Amendment but fails to address its impact: the loss of funding. "This does not overturn the Dicky Amendment," she said. "It does not appropriate any funding for research."
Watts said the reason lawmakers are hesitant to take bolder gun control steps is that many officials are dependent on the NRA for votes and funding.
"There are too many of them beholden to the NRA," she said. "There's a quid pro quo that's been going on for decades: the NRA provides "A" rating and campaign donations for votes […] our Congress is used to doing the bidding of the gun lobby."
The spending bill also includes a rider known as the "Fix NICS" bill, which shores up the National Instant Criminal Background Check System. Senator John Cornyn (R-Texas) first introduced the bill after the Sutherland Springs, Texas shooting that left 26 people dead when a gunman stormed a church in November and opened fire with a military-style rifle.
The measure would provide funds to strengthen background checks and close some loopholes, like the one that allowed the Sutherland Springs shooter—who should not have been able to legally purchase a firearm—from buying a gun.
The NRA did not immediately respond to Newsweek's request for comment on the spending bill.